Capricorn Service Data, powered by Autodata, assigns a time estimate to both repair and service items. In this article the Autodata technical team breaks down repair times and how you can customise your estimates to get the best result.
The increasing complexity of vehicles makes having access to independent repair times a must – not just to get a sense of how long the technician is likely to spend on a job or to provide an up-front quote but also to pre-screen work after an initial conversation with the customer in order to gauge whether it's right for you and your customer.
You'll find repair times by selecting 'Technical Information', choosing the make and model of vehicle then selecting 'Repair Times' under the 'General' column. Start typing in the search box in the Repair Times module to see times for a component and related jobs.
Capricorn Service Data uses the industry standard decimal system. So, for example, 0.5 hrs is 30 minutes, while 2.3 hrs is 2 hours and 18 minutes. A good rule of thumb is 0.1 hrs is 6 minutes – 10% of 60 minutes – which lets you easily calculate that 0.9 hrs is 54 minutes.
Repair times are taken from official manufacturer recommendations and are based on times taken in a clean room with a new vehicle, with procedures carried out by engineers specialising in that marque. As vehicles age, bolts become stuck and parts accumulate grime, repair times will lengthen, and the time taken can also depend on the experience of the technician and familiarity with the model. Capricorn Service Data allows you to apply a modifier of up to 200% to repair times, which can be applied on the Settings page. This will apply to all service and repair times in the product and will be reflected in estimates generated by the estimate calculator.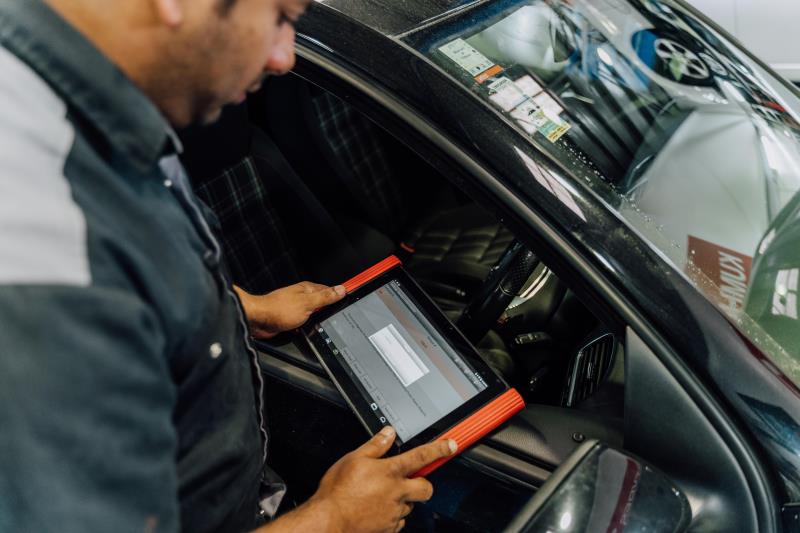 Depending on component location and make, repair times for the same component can also vary considerably. For example, a thermostat removal and installation can take anywhere from 12 minutes to upwards of nine hours, depending on the model.
Ian Ivory, Autodata's Content Support Team Leader in Australia, explains: "In general you'll want to set the repair times adjuster to between 30% to 40% based on the complexity of the jobs your workshop handles and staff experience. For a general service workshop, 30% will often feel right; remember, that's 30% on top of the manufacturer figure, which will be using a showroom model that hasn't been on the road."
Capricorn Service Data comes free with your Capricorn membership (normally worth over $800 AUD or $1000 NZD) and grants access to repair times, technical data, service illustrations and much more for over 34,000 models and 142 manufacturers.
Get more repair information: Autodata Diagnostic & Repair is the top level of Autodata's workshop application, offering even more specialised repair information for garages, including:
Diagnostic trouble codes with common faults and fixes to help you get started
Full-colour interactive wiring diagrams
Control module pin data and component testing values
Engine management
Electronic component locations
For more information or to upgrade to Diagnostic & Repair, login to Capricorn Service Data and click on the Autodata upgrade button at the top right hand of the screen or speak to your Area Manager.