This month's Member Ride is Devesh's 2018 Ferrari 488 Challenge car, built especially to take part in Ferrari's famous one-make series of races that has been delighting motorsport fans since 1992.
It's beautiful. But it's not just for looking at. This is a real race car. In fact, it's the only Ferrari Challenge car in Australia that has competed in an official round of the Asia Pacific Ferrari Challenge series. At that race, at Albert Park in 2019, it was driven by Irish driver Hector Lester.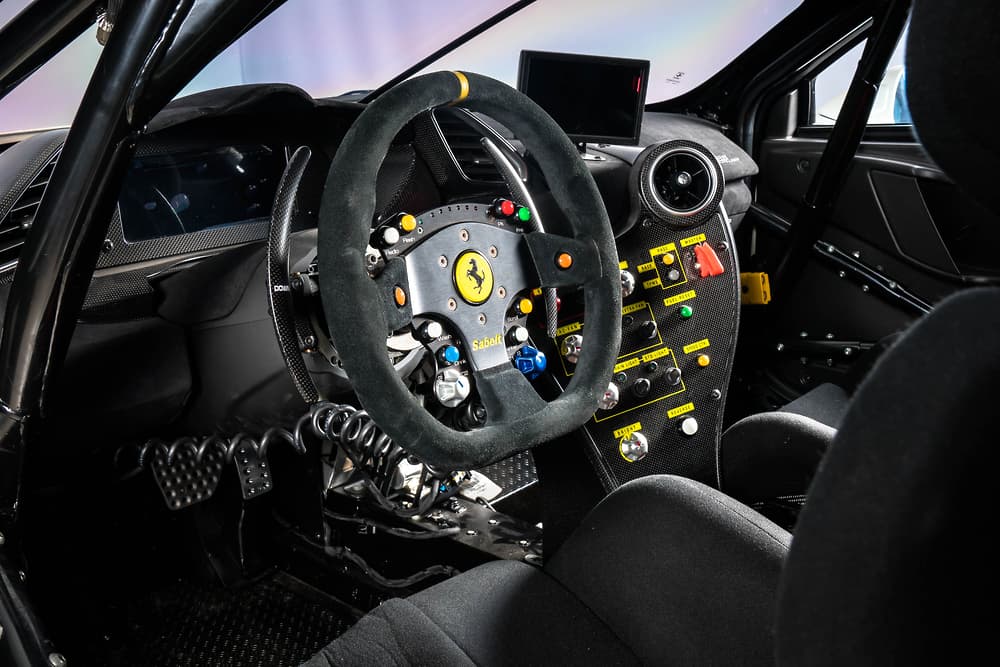 The car has a 3.9 litre turbo V8 engine with maximum power of 670 hp and maximum torque of 760 Nm for a power-to-weight ratio of 2 kg/hp. It is managed for Devesh by Zagame Autosport, which is responsible for the storage, transport and preparation of the car between events, and who provides on-track support and driver coaching at monthly track days.
Devesh's 488 is in factory standard condition but for one modification: it has a Vbox video and data logging system which allows the Zagame Autosport racing team (led by driver coach Rod Wilson) to later review the footage and data collected from the car during each session. This information is then used to develop the driver's skill level and lap times.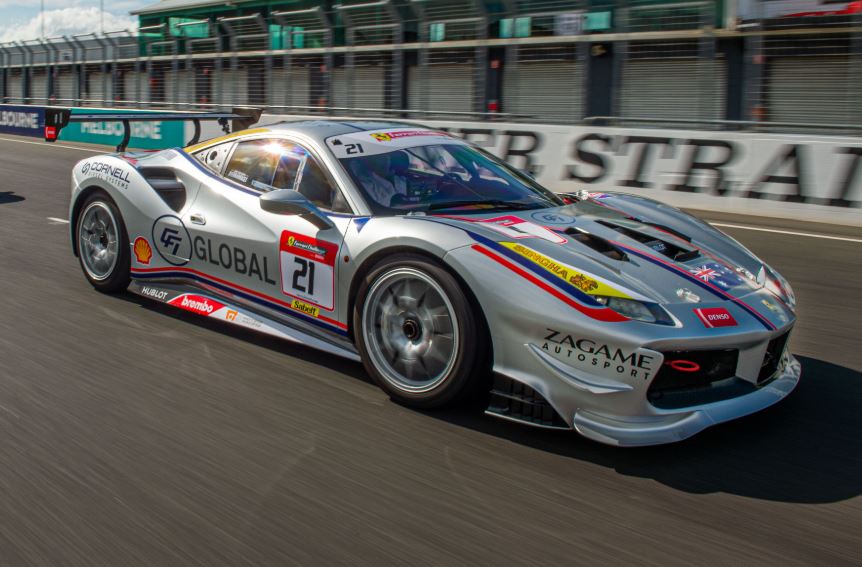 Devesh owns Cornell Diesel Systems – a group of three diesel mechanic workshops in Sunshine in Victoria, Wetherill Park in New South Wales, and Lega Lega in Fiji. He also owns diesel products distributor, CFI Australia.
His plans for the car include participating in future track day events, continuing the driver development work and, ultimately, taking part in the Ferrari Challenge series.