Normally when we share a Member Ride with you, it's a very definite thing. It's a Monaro or a Camaro or an old Austin Healy. But this month's Member Ride can be almost anything you want it to be — from a touring car to a Formula 1 race car.
That's because this month's Member Ride is a virtual reality racing simulator, owned by longtime Capricorn Member Barry Punter.
Barry owns Online Autos in Osborne Park, Western Australia. The area is a real hub for auto businesses and, until recently, Barry's business was the kind of place those of us who daydream about owning a sportscar would go to gawp at the beautiful machines for sale.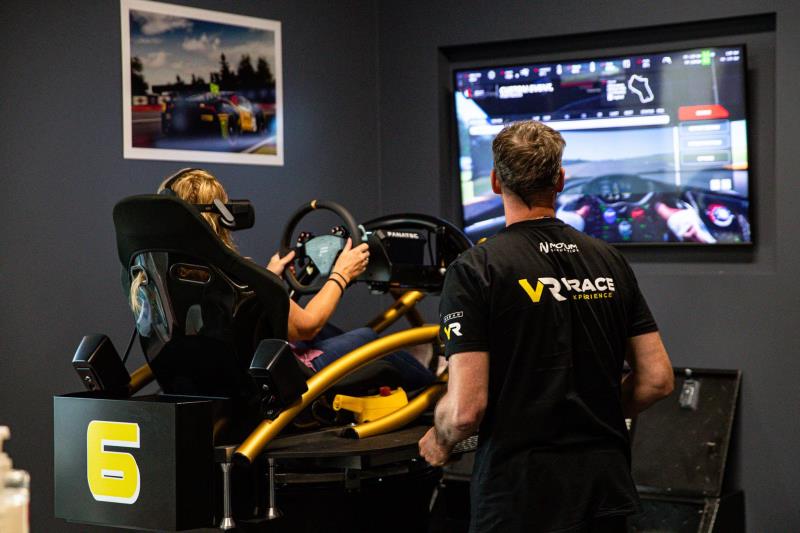 But all that has changed.
"In November I had three Lamborghinis for sale in here," Barry said. "Now I have six of these simulators and no room for any cars."
The simulators were produced by Melbourne-based Motum — a company started by ex-race drivers — and are currently the only 6DOF (six directions of freedom) in WA.
"The idea is that you can race each other," he said. "But they're basically the closest you will get to driving a racing car without having the expense of a racing car.
"You have virtual reality goggles on, so that puts you in the car — you move your head around and the scenery all changes; you check your mirrors and you can see the cars moving up behind you.
"Then, obviously, the simulator moves (in response to the virtual reality experience you're having) and you get feedback through the steering wheel as well, so you feel all the lumps and bumps."
These are some seriously cool toys, which cost $85,000 each. While Barry said he and his staff have to remind themselves that it's not playtime, all the time, the purchase was actually a business decision. It was all about diversification.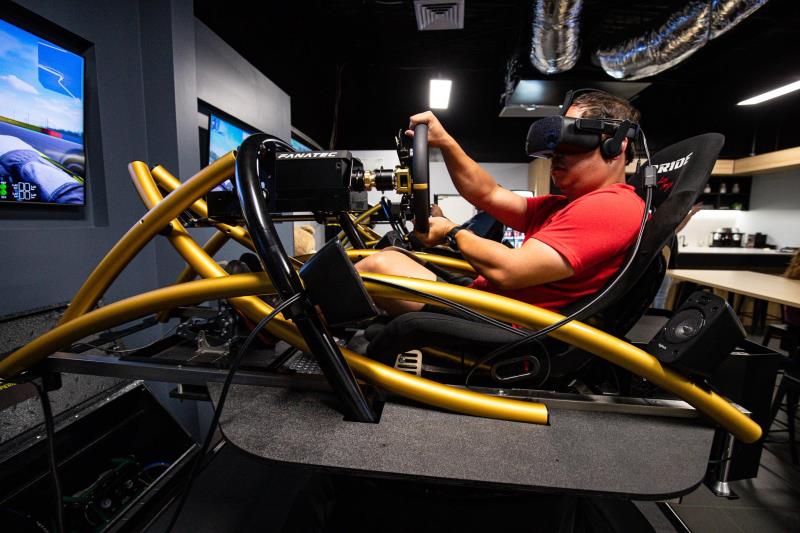 "We still have the workshop, but we've diversified into this," he said. "I thought 'why not have a room full of toys and charge people to use them?' "
Barry also owns a V8 drive business, where motor enthusiasts can drive a supercar around a racetrack, so he felt the VR simulators were a good fit for his business portfolio.
"I much prefer this because it's much less harrowing on my nerves!" he said.
So, this month's Member Ride isn't an old classic or show-stopping street rod. Instead, it's more like a choose your own adventure book, where the car can be anything you want it to be. Whether that's a touring car sweeping around Mount Panorama at Bathurst, or an F1 zipping around the Circuit de Spa at 19000 RPM, the choice is yours.