2022 marked the seventeenth year of this global high school based STEM (Science, Technology, Engineering and Math) initiative.
'Hydron', with team members Will Johnson, Benjamin Noonan, Alexander Liu, Andrew Yeang, Timothy Crichton and Alastair Murphy, fought off intense global competition to take this Formula One based engineering title.The Aussies headed off 52 teams from 25 countries to win coveted university scholarships to study at UCL Engineering in London, along with taking the prestigious F1® in Schools World Champions title.
The Trinity College team's miniature F1 speed machine also won the Fastest Car Award, which was supported by the Mercedes AMG Petronas F1 Team, and the Best Engineered Car Award, supported by the Williams Grand Prix Team. The Australian team was also nominated for three other awards: Scrutineering Award, Best Pit Display and Best Application of Project Management.
The F1® in Schools competition provides an opportunity for teams of students to research, design, test, manufacture and race a miniature Formula 1 car, using some of the advanced technology applied within real Formula One teams. All of the teams competing spent hundreds of hours producing their models using 3D CAD/CAM/CAE engineering design software, with proficiencies required in Coding, Computational Fluid Dynamics and Finite Element Analysis. Taking the 2022 F1® in Schools World Champions title was a very proud moment for the Australian team, with Will Johnson, the Team Principal saying, "When we set out it was our dream to make it to the World Finals and it's crazy to think how far we've come. We can't believe that we've done it.
"It is not one person; it is a real team effort. The teamwork and the relationship between us and our shared ambitions all going for one thing made it so special.
"Our engineers did a fantastic job of designing our cars, devoting hours and hours of work, thousands of hours doing the CAD modelling in fact, but it was the gelling of the team and cooperation that made our car the best, too.
"Some of us are keen to look at the opportunity of the scholarship, which is great, too. We've put in so much work, late nights staying back at school, getting through to the end was a big challenge, but it has paid off for us. We're just over the moon!" Will Johnson said.
Team Blackout from Wales took the runner-up honours in the competition, with SBA Avidity from the United Kingdom completing the podium for the 2022 F1® in Schools competition host country.
Andrew Denford, Founder and Chairman of F1® in Schools, commented, "I am always blown away by the work of the students taking part in F1® in Schools. Just as in the sport of Formula 1 we see teams pushing the boundaries of the rules and regulations in their determination to produce the best car, they put many hours into testing and perfecting it. Hydron developed an outstanding car and showed fantastic teamwork to earn a well-deserved victory."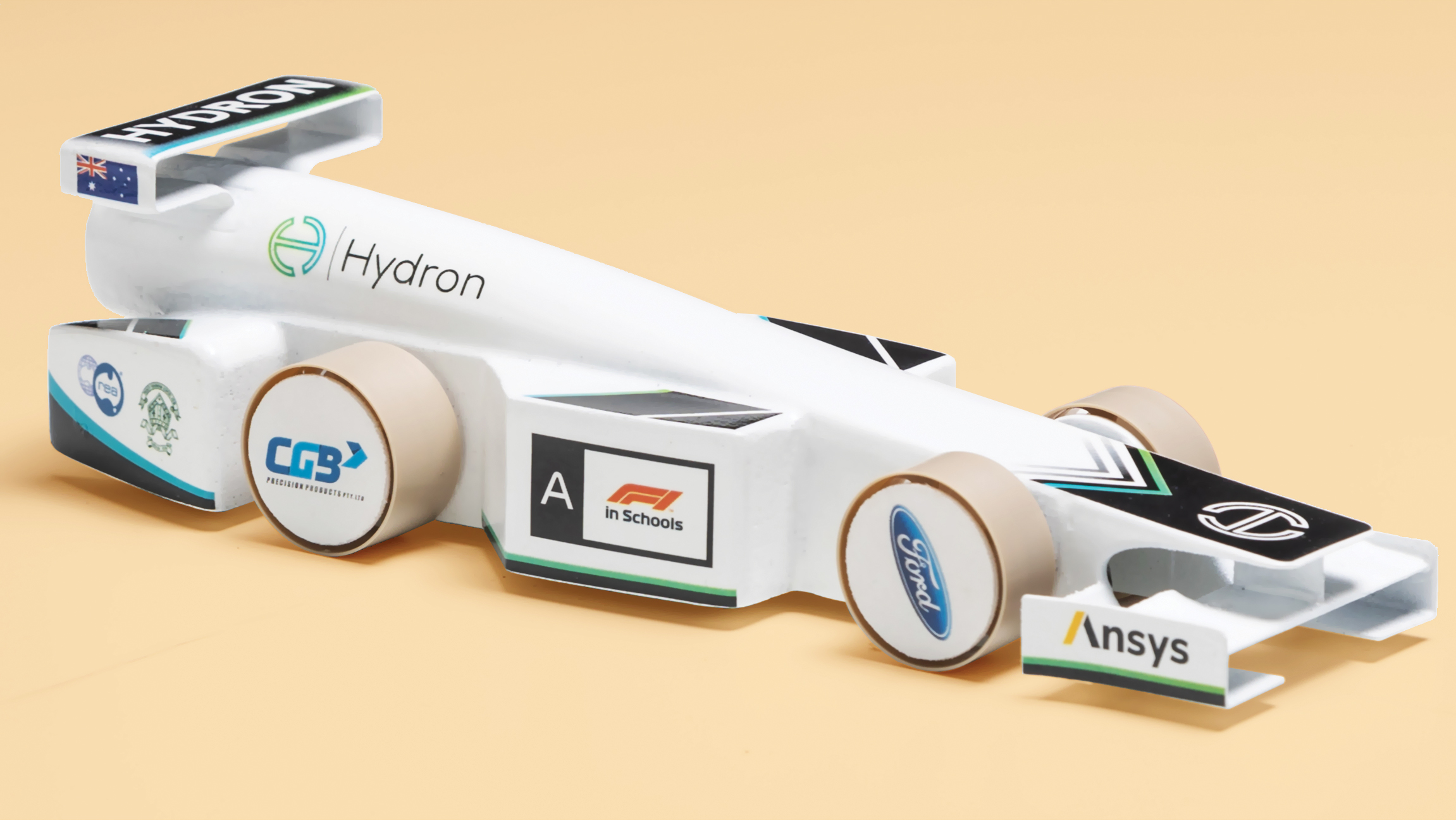 "But it is not only the academic excellence that we have seen at the World Finals," adds Denford. "F1® in Schools changes lives around the world and these boys and girls will have formed friendships that will last a lifetime. I know that they have all learned life skills which will be invaluable throughout their careers."
Since the inaugural F1® in Schools World Final in 2003, Australia has been a dominant competitor. The Aussie trophy cabinet contains seven world championships, five runner-up trophies, four third places and a trifecta of fourths, along with six fifths. In 2017, Australian high school teams came first and second in the world, and back in 2008 Australia placed second and third. Aussie teams finished second, third and fourth in 2009 as well. Australia also boasts a total of nine Best Engineered Car Awards, six Best International Collaboration Awards and seven Fastest Car Awards in this global competition.
As Australia's student performances on this very high-profile global platform have clearly proved, we have STEM talent within our high school students that is as good, if not better, than anywhere in the world. Something for all of us to be proud of and excited about what these talented people can achieve for the world in the future.