Located in Northam, Western Australia, the business evolved from the original local Holder/Chevrolet dealership, Badgers Motors of Northam, that was owned by infamous daredevil race car driver Aubrey Badger in the 1950s (as is evidenced by the below image of him taking a high-speed corner on two wheels in a '48 FX Holden).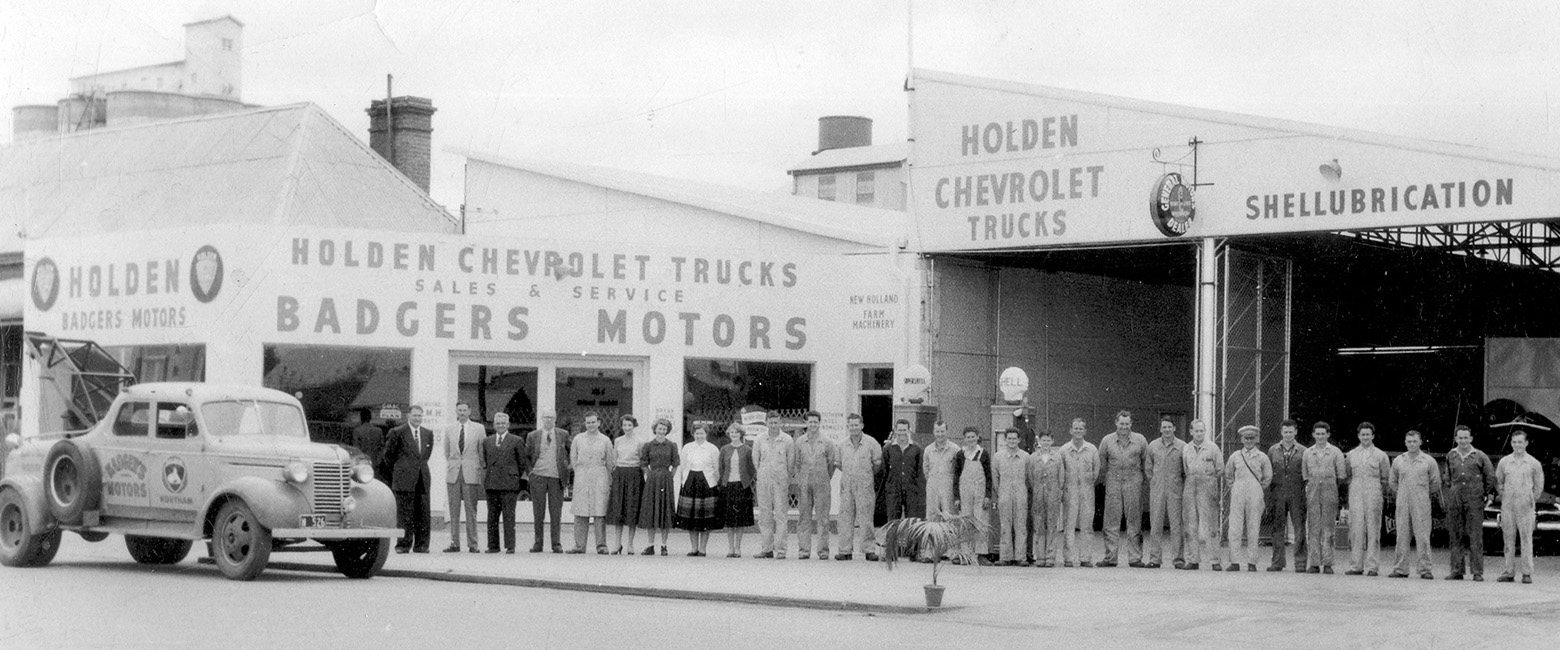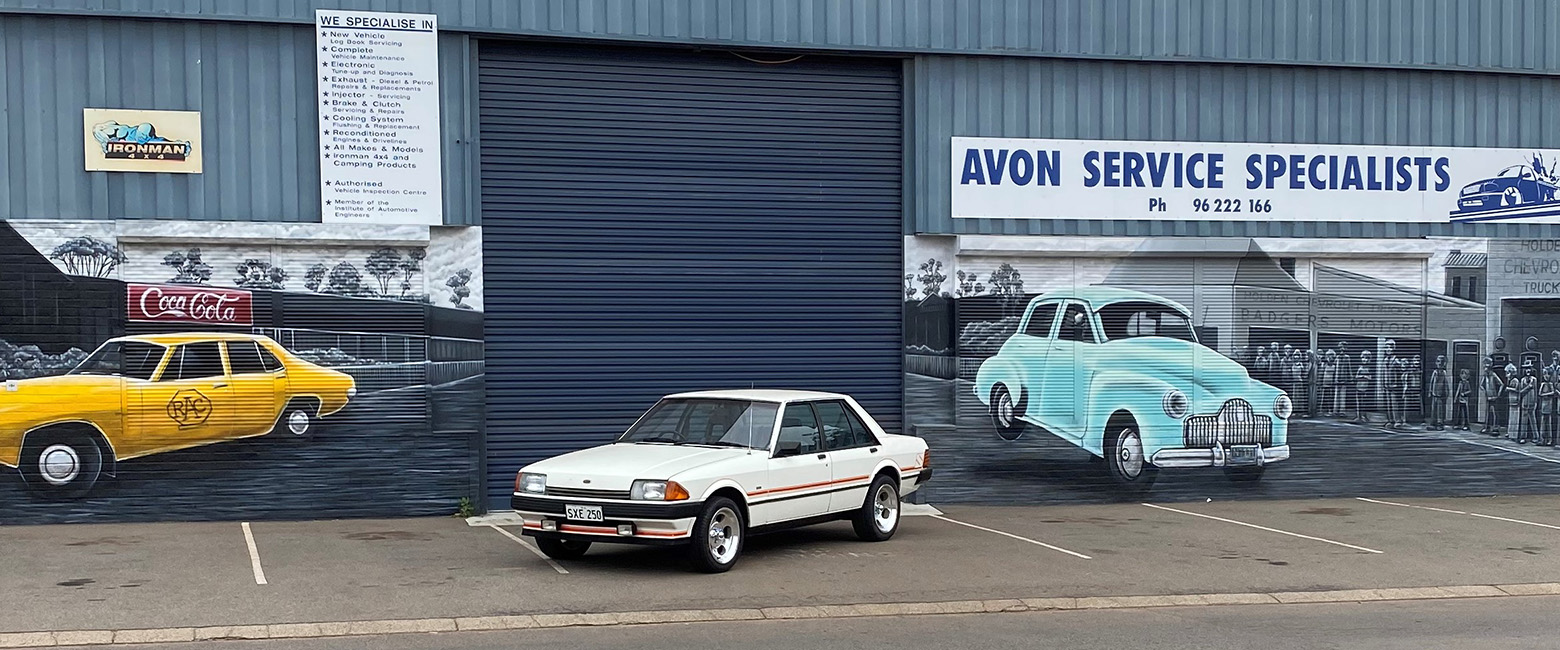 Badgers Motors' façade in 1950s > Avon Service Specialists' façade
The business was also the local RAC contractor up until 2007, and in 2002 they moved to their current location in a building that once served as a Coca-Cola bottling factory. They've also commissioned a custom mural on the façade of their new home that honours the historical significance of the business and building — including Badger's two-wheeled driving heroics.
When asked why he chose to get into the automotive industry, Avon Service Specialist Managing Director Cameron Blackhurst said, "I always had a passion for the automotive industry and a love for cars. I was lucky enough to have worked with a gentleman who mentored me and opened my mind to the idea of business ownership.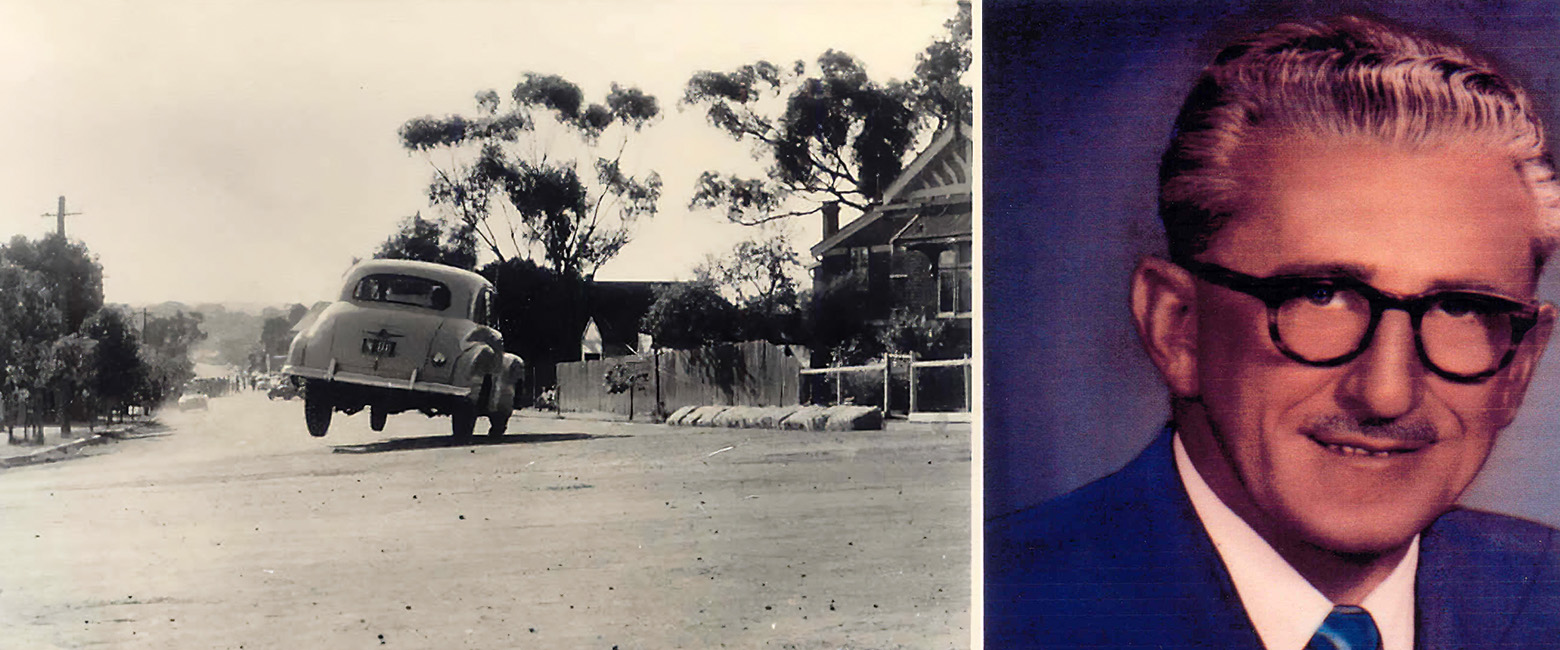 Wheel action at the Northam Flying | Aubrey Victor Badger
With his encouragement, I was able to make that dream a reality. When the opportunity to buy this business was presented, I knew that it was for me." In terms of their favourite parts of Capricorn Membership, Blackhurst says,
"Management of our consolidated accounts and having access to a list of prequalified preferred suppliers makes purchasing so easy. The buying power that Capricorn exposes our business to gives us security and this is something that we really appreciate. We also look forward to the annual gala dinner every year. "