The Capricorn Rising Stars trophy is heading to New Zealand. Hailing from Rangiora, North Canterbury, apprentice Ben Brown has demonstrated outstanding problem-solving capacity, commitment to excellence and a genuine love for automotive, to be named 2021 Capricorn Rising Stars, Apprentice of the Year.
Capricorn Rising Stars is an initiative to help Capricorn Members recognise, reward and retain their high-performing apprentices. These are apprentices who show initiative in the workshop, eagerness to learn and commitment to the auto industry. By recognising the contribution of automotive apprentices and the bright careers they have ahead of them, Capricorn hopes to help its Members continue to attract the best talent and keep more qualified auto repairers working in the industry.
CWR Automotive's Mel Ward described Ben as the perfect fit for their workshop.
"We took on Ben our apprentice in August 2020. To say the least, it is the best thing we have done. Ben has a fantastic work ethic, he is polite, and great with the customers. He has an extensive knowledge base and can relate the issues with people's cars to them in language suited to each individual. He is passionate about not only his mechanic side of the job, but also has a lot of ideas and vision to help us to grow our business. He has proved to be invaluable, and we wouldn't be where we are today without him."
These sentiments were echoed by Ben who attributed much of his success to the support received by his employers at CWR Automotive.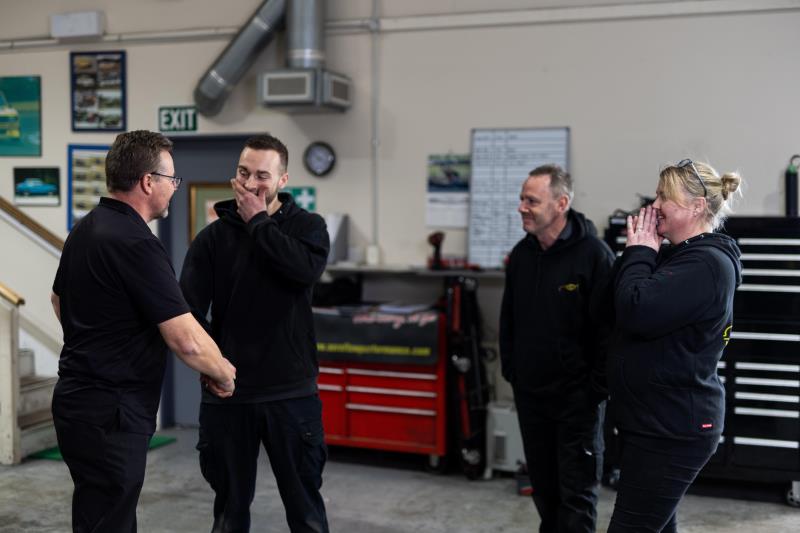 "Chris Ward is well known in the motorsport field, and equally regarded as an honest, professional, and remarkably skilful automotive engineer. This has afforded me learning opportunities I didn't know existed, developing skills I had only dreamt of, working amidst the motorsport sector.
"I firmly believe it's all about perspective and attitude. I have an appetite for knowledge and a passion to be the best at what I do. I also have a strong desire to help people and give back. I treat every job as an opportunity to develop my skillset and knowledge. By doing this I hope to become the best technician possible."
As the 2021 Capricorn Rising Star, Ben will receive $5,000 from Castrol. The CWR Automotive team will also benefit from a 12 month Repco Autopedia subscription and enrolment in the Workshop Whisperer's Service Advisor Pro online program.
The standard of nominees in 2021 was extremely high. More than 600 deserving apprentices were nominated this year from industry sectors including panel and paint, auto electrical, commercial/heavy diesel, tyre/wheel and general mechanical workshops located across Australia and New Zealand.
Capricorn congratulates Ben and all the Capricorn Rising Star nominees. With so many Member workshops preparing the next generation of industry leaders, there is no doubt that the future is in safe hands.
Thanks also goes to Capricorn Preferred Suppliers and program sponsors Castrol, Repco and The Workshop Whisperer for their continued support.
Look out for Capricorn Rising Stars to return in 2022 as we seek to recognise, reward and retain more outstanding apprentices.