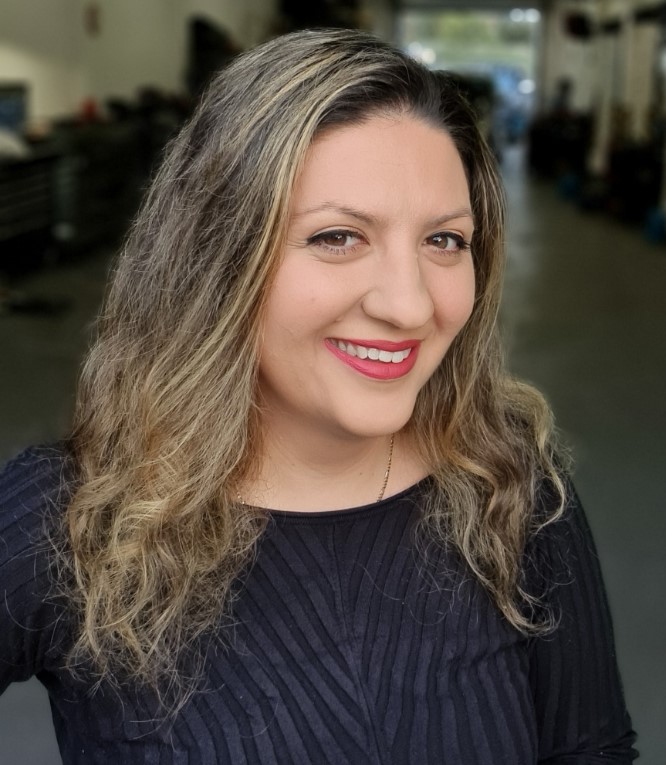 Capricorn is a member-based organisation and Member representation on the board helps ensure Members' interests are safeguarded. Member Directors use their skills, knowledge and expertise in the industry to help ensure Capricorn is delivering for Members, reflecting Members' interests and living up to Capricorn's promises and values.
Between 15 September 2021 and 15 October 2021, NSW and ACT Members had the opportunity to vote for their next Member Director. All Members have one vote when deciding their new Director, so every vote is equally important.
Now the tallies are complete, Capricorn is proud to announce the next Member Director for NSW/ACT is Lydia Stjepanovic.
Lydia is a second-generation automotive services business owner with a Bachelor of Business and Commerce (Management) from the University of Western Sydney and an Advanced Diploma in Business (Marketing) from Macleay College.
Eight years ago, Lydia left a corporate career to "pursue a childhood passion" and return to the family business — Barrie Auto Electrics in Hornsby, NSW — as Service and Operations Manager.
"With me, I brought a wide skill set including marketing planning and implementation, strategic analysis and development, experience-driven customer and stakeholder engagement, and procedural development," she said.
In 2019, Lydia and husband, Igor, bought Barr Automotive (formerly Denis Barr Automotive, and just around the corner from the family business). The business achieved a 20% turnover increase in its first year and looks set to beat that milestone this year, having also grown the customer base by some 60%. The workshop has now won or been a finalist in numerous automotive and small-business awards.
Lydia said she fell in love with the industry at a young age and from 12 had "consciously attended every AAAE, VASA, MTA, Capricorn, and AAAA convention, gala and trade event with the family business, taking holidays from other employment to be there", which she said demonstrated a long-term commitment to the industry.
"My history, education and experiences provide me with a unique set of skills and perspectives that has seen rapid success in my business, and I am passionate about contributing to the betterment of our industry and Capricorn Society Members," she said.
"It is my unique viewpoint, set of skills, and ability to take swift and decisive action, analyse and adapt to new situations quickly that have led to success in my own business, as it will in a directorship position."
On behalf of the team at Capricorn, we welcome Lydia to her new role, and look forward to working with her in the future.
Every year elections are held in a different Capricorn zone throughout Australia and New Zealand. Keep an eye on Ignition to see which zones are holding elections in the coming years.