Your website is for bookings. It needs to be easy to navigate and give people enough information to motivate them to book a service with you.
Your website is your 24-hour sales companion, providing information to potential customers at all times of the day.
For workshops, websites don't need to be complicated or have fancy designs. To contribute to your success, your website has to do a few things:
Show your location
Show your services
Build trust quickly
Make it easy to book.
You can achieve these things through a number of must-include design elements, which are listed below.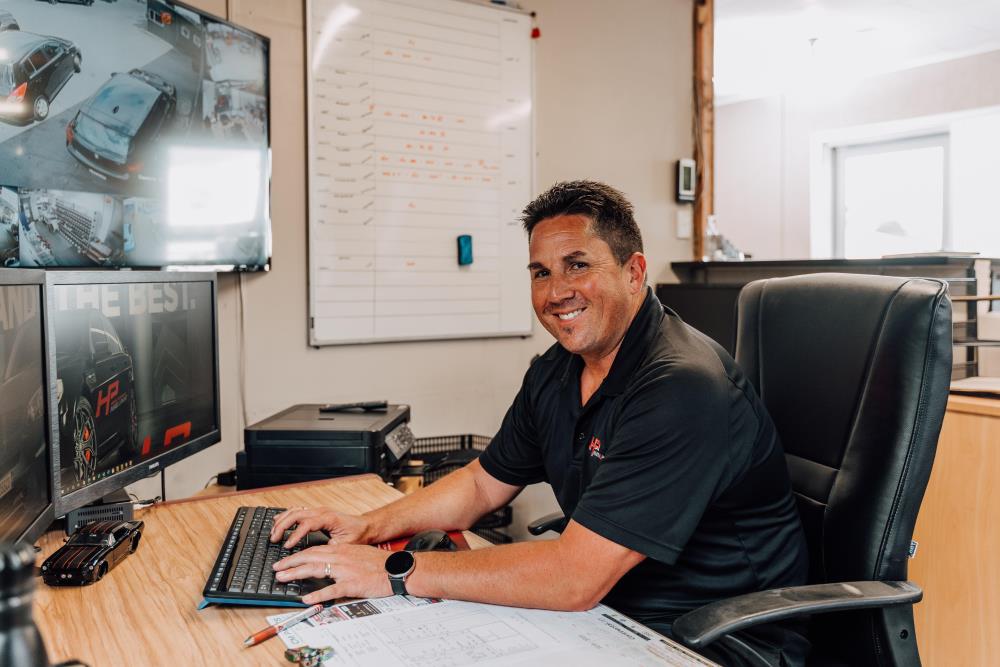 Websites are a critical part of the marketing puzzle
Many workshop owners rely heavily on word of mouth and Facebook to market their business, with less than half using their own website, according to Capricorn's State of the Nation Report.
The report also shows that just 32 per cent of mechanics were "very or extremely confident" with marketing tasks.
A website is an essential part of your marketing ecosystem, which also links directly to any other channels such as email, Google Ads and search results, Facebook ads and posts, or any other advertising campaign you are running. After all, you need a place to send people once they click on your post or ad. It also gives customers an alternative to discover you.
The good news is that it has never been easier or more cost effective to make a website. If you're willing to put in a few hours, it isn't always necessary to have any coding skills or to even hire a developer (though this might be advisable if you're looking for something more complex like a scheduling tool or online payments).
There are plenty of services with off-the-shelf designs to configure and they will also host them for you for a monthly fee. Check out the Capricorn Purple Pages or the myCAP Portal for a range of web services which you can charge to your Capricorn Trade Account. You will be able to find them under the Business Essentials section.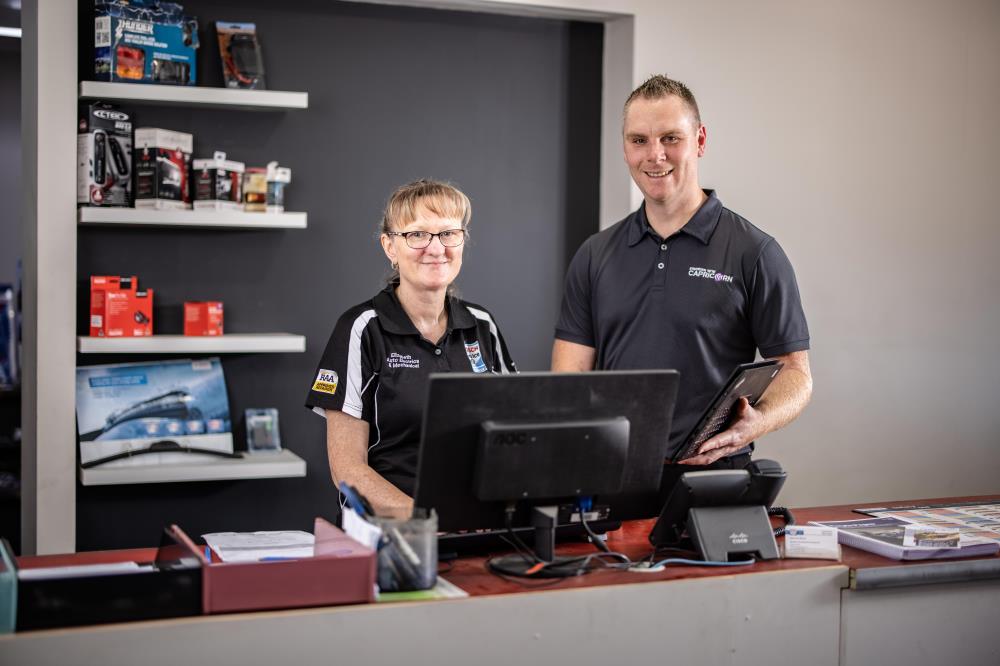 Eight things your workshop website needs
An easy to read and descriptive web address
Your web address, or URL, should be easy to read and instantly tell people what you do. If you can make it easy to remember, and easy to enter into an internet browser, you're going to have more people visiting you. A good place to start is your business name or your location. 'sydneycitymechanics.com.au' is an example of a URL that tells visitors exactly what to expect.
Easy-to-find contact details and appointment booking
Once someone has decided you can help them, you want them to have the quickest path to contact information. Put your phone number in bold and your address in the header to make sure it shows up on every page and is prominently displayed. Making it as easy as possible for customers to directly book services through your website is also a great idea because if people are ready to book, it removes the "layer of friction" (the need to call you) between consideration and purchase. If you offer online appointment booking (and you really should) make sure it's nice and clear on your website home page.
A useful and informative footer
Like the header, the footer is on every page and you can load it with useful information. Because it's at the bottom of the page it won't get in the way. Insert badges of associations you belong to or awards you have won, here. Also put links to all the major pages of your website, an embedded Google Map and your opening hours.
A compelling call to action on your home page
It's the first thing visitors see, so make it simple and direct. Place a big call to action, like "book now", as the main message. Also highlight between one and three services you want to promote the most. Proudly display any testimonials you've received, as they help to build trust with new customers instantly. As the background, or hero image, use a photo of you and the team. Do not cut corners by using a stock image: it looks cheap and impersonal.
A detailed list of your services
Tell people what you do. List out the key makes and models you service if you specialise. List the jobs you do, especially those you are most geared towards. Do you have specialised tools or have access to special parts? Spell out the advantage of your offering, but do it like you're talking to someone who doesn't know too much about cars.
Your unique story
The second most visited page on most websites behind the home page is the About page. Explain what makes you unique as a business. Tell an authentic story about yourself and what you care about. People trust people who seem real. Use real photos of the workshop and reiterate here the testimonials from happy customers.
Multiple contact options
Make your Contact Us page a delight by giving people options to contact you. Phone, web form and email are no-brainers. Also consider how you could accommodate Facebook Messenger and WhatsApp, which are both great for allowing people to submit pictures, videos and sounds from their car. The caveat here is that if you offer a channel, people will expect you to answer promptly on it. Don't offer 10 options and reply on two, because you'll be losing customers on the rest.
Mobile-friendly website
People organise their lives while they are on the go: in meetings, on public transport, waiting for their friends to arrive at a restaurant. Make it easy for people to get their car into your workshop by having a mobile-friendly responsive web template. Responsive templates allow you to build the website once and have it display properly on any size device with the information in the right order.
Get your free copy of the State of the Nation Report 2020 here.