"We had no reaction time," Hassan said. "Within half an hour of the wind changing, the fires had travelled seven or eight kilometres to our property and it was alight."
Hassan owns Woonona Tyres and Mechanical in Woonona and the Sussex Inlet property, a couple of hours down the coast from home, is the family's weekend retreat. It's an ideal getaway location, just a few kilometres from the beach and with plenty of room for four motorbike-mad kids. The accommodation is modest: a shed, a caravan and an annexe.
When it became clear the property was in the path of the fire, Hassan and his eldest son jumped in the car and raced back to the property to save whatever they could.
"I was taking a load out to the car and the sky just went orange," Hassan said. "It was 2pm and the sky went dark like it was night-time. I just said to my son, 'get in the car, we have to go now!' "
Returning later that night, Hassan found a scene of devastation: the caravan and annexe destroyed, the property burnt out. The shed still stood — thanks to a neighbour's efforts with a hose — but everything inside it was badly smoke-damaged.
Hassan, who has been a Capricorn Member for nearly 20 years, called Capricorn Risk Services.
"I've never put in an protection claim before so I was sort of dumbfounded, but the assessor took me through it all — 'here's what can be fixed; here's what can't; here's what's covered'. He was really helpful. And the response time was really quick, too."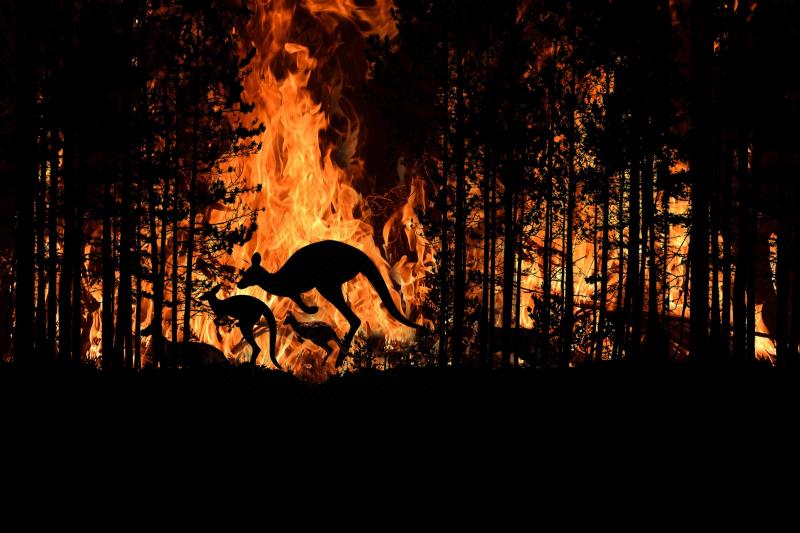 Unfortunately, while the annexe was covered under Hassan's protection policy, the caravan wasn't.
"That's where Capricorn really came through," he said. "They helped us with a little bit for the caravan as well — I think as a gesture of goodwill."
Hassan said the fire was a devastating experience that had been particularly hard on his wife and kids. But he said he felt fortunate that it wasn't his family's main home that was lost.
The terrible bushfires of 2019/20 affected thousands of people, devastating entire communities. Among those affected were 23 Capricorn Members. Capricorn continues to help these Members.
Fire can impact your property at any time, so please make sure you are adequately protected for fire, especially if you are in a high-risk area. Talk to Capricorn Risk Services if you require a quote for fire protection.
Products sold through Capricorn Risk Services Pty Ltd (ABN 93 111 632 789) include discretionary risk protection and general insurance products. Discretionary risk protection is issued out of Australia by Capricorn Mutual Ltd. Before deciding to acquire any product, you should consider the Product Disclosure Statement available from Capricorn Risk Services Pty Ltd to see if the product is appropriate for you. General insurance products are issued by a range of insurers and in Australia are brokered through Capricorn Insurance Services Pty Ltd. In New Zealand they are available through Capricorn Risk Services Pty Ltd as a member broker of PSC Connect NZ Limited. Capricorn Risk Services Pty Ltd is a registered financial services provider (390446) and a corporate Authorised Representative (No. 460893) of Capricorn Mutual Ltd (AFSL 230038) and Capricorn Insurance Services Pty Ltd (AFSL 435197).