If the adverts and catalogues haven't gotten to you yet, maybe our festive article will! The party season is almost upon us, and if you haven't started, you're probably about to start planning your year-end team event.
Apart from being fun (and we could all do with a bit more of that), year-end team events are a fantastic way to promote trust, communication, and relationships between your team members. In the 2021 Capricorn State of the Nation report, 30% of Members told us they host social events and other team-building activities to promote a positive work culture.
Whether you have begun to plan your event, or are yet to start, here are some ideas to consider (we've even got some ideas for those of us caught in lockdown).
Fun event ideas
No longer are team events just a BBQ and beers. Thinking outside the box for events is a great way to get out and experience new things together and create fantastic memories for you and your staff.
Ever heard of experiential activities? These can involve escape rooms, scavenger hunts, cooking classes or learning a skill together. Getting together to do something productive can be fantastic for team building and enjoyable for all.
Don't forget about the joy of getting out, about and a bit physical. Take a vote and get out to try something like go-karting, golf, laser tag, the list is endless. Just make sure to consider any team members with physical limitations when planning this type of event.
Got some competitive team members? Get some games going. We are partial to a very competitive quiz night at Capricorn, but you could also get some board games going, plan a murder mystery experience, or have a food challenge (see wine tasting or best curry challenges).
You and the team could also volunteer in your local community. For the ultimate 'good feels' as you head into the silly season, volunteering with your team for a local charity can help boost morale and foster a spirit of giving amongst your team.
Top tip: If you have partners or families attending, don't forget to begin with an icebreaker activity to get rid of the initial awkwardness.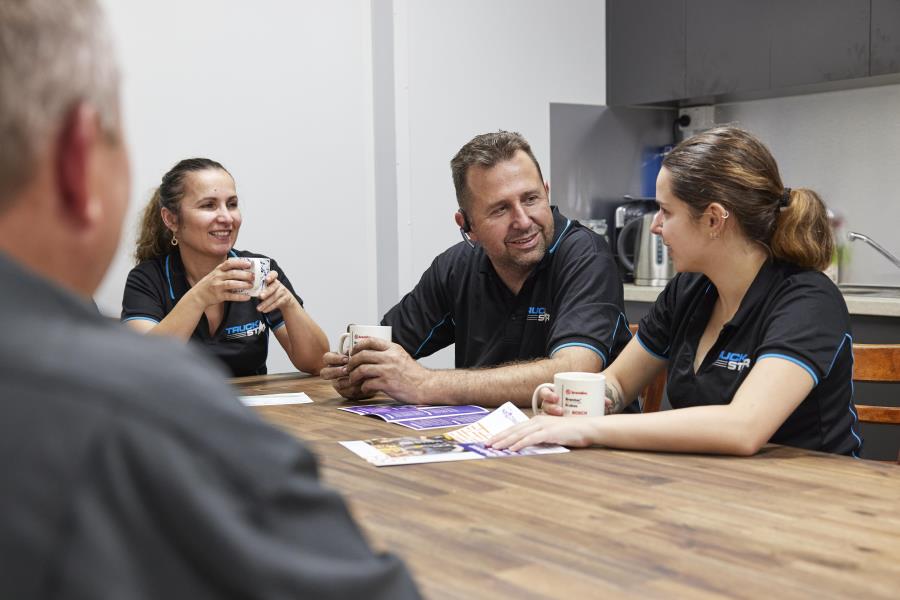 Sorting out the details
We recommend noting down all of the costs involved in the event and setting your budget early. Once your budget is set, revisit it often so you can make sure you stick to it. There are numerous templates for events budgeting online; make sure to pick one that fits you.
As Christmas proves every year, time flies past us very quickly, so start event planning early. Make sure you have given yourself adequate time to complete all of the tasks to make it easier on yourself later on. Starting early will also give you a greater option of dates as calendars are normally emptier the further in the future they are set.
Make sure to match the details to the type of event you are hosting. For example, make sure you have the appropriate venue if you are hosting an event like a cooking class, a games night, or another experience. Making sure details like entertainment, venue and catering match your event type will ensure an enjoyable attendee experience.
Top Tip: Don't forget the wi-fi! If your attendees will need their phones, or you need to be able to access the internet, make sure to check the wi-fi at the venue.
Top tip: When booking suppliers for your event make sure you check their cancellation policy, especially in relation to any cancellations or amendments due to Covid restrictions.
All events have things which don't quite go to plan, so make sure to provide some backup plans for the higher risk items. For example, if you are hosting an outdoor event, make sure to have a backup pergola or marquee in case the weather is poor on the day.
Top tip: Tick the big items off early and get them out of the way. For example, get the venue and entertainment ticked off first, which leaves you free to work on the smaller details.
Organising the people
If you need assistance organising the event, enlist some helpers and delegate. Managing bookings like entertainment, furniture hire, and transport can easily be handed over to someone else, allowing you to focus on the bigger items.
Don't forget to round up some people to help on the day as well. Whether that consists of hiring support staff, or asking some of your team to help, ask a team of people to help with set-up, pack down and cleaning after the event.
Top tip: Get invitations out early so people can organise their calendars and RSVP. There is no busier time than the end of the year, so make sure to communicate your plans early.
Keeping everyone fed
The way to people's hearts is through food, so getting the catering right is incredibly important. Again, it's important to match the event with the catering. Having a sit-down dinner? A plated meal would be appropriate. Having cocktails in a stand-up venue? Easily eaten finger food will be easier for your guests to manage.
Top tip: When inviting people make sure to ask their dietary requirements. This will let you know up front who you need to cater for, and what kind of dietary allowances to ask of your catering vendor.
Looking to cater your event yourself? Woolworths at Work is now here to allow Capricorn Members to shop for their groceries and everyday essentials using their Capricorn Trade Account*. Earn more Capricorn Rewards Points as you benefit from free delivery on orders over $99**. Woolworths at Work really is the easier, smarter, and healthier way to shop.
Find out more at Capricorn.coop/shop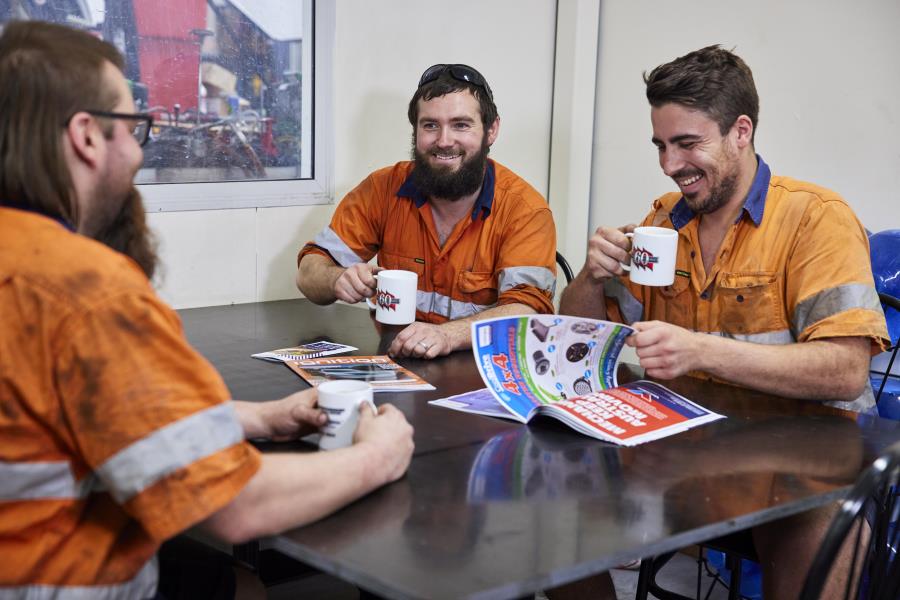 For those in lockdown
We know for some around the country it's a tough time to discuss events when they are dealing with the struggle of lockdowns. However, it's important to keep in contact with those we care about and maintain our social connections to look after our mental health and wellbeing.
An online event may not be the same as catching up in person, but it can be a great alternative to celebrate in a socially distant way. We've all become familiar with Zoom, Teams and Skype over the last couple of years, so here are some ideas to shake up your next online catch up.
Team-building and games nights don't have to stop when you move online. There are a range of fun online games to play together using the wonders of technology. For a fantastic Pictionary alternative, you can check out Skribbl.io or maybe start a new game of Catan with Catan Universe. For the more experienced gamers amongst us, you could even set up an inter-workshop competition on a battle royale like Fortnite or Overwatch or compete in your very own racing series on games like Assetto Corsa Competizione.
If you are looking for something a little more lo-fi, you could host a quiz night with all your favourite topics, a lip-sync battle with all the golden oldies, a themed dress-up party or an eat-off where attendees try to bring the most interesting food to the event.
You can also use Woolworths at Work to create care packages for staff as little ways to thank them for their support throughout the year.*
* Find out more about Woolworths at Work and view the full terms and conditions at Capricorn.coop/shop
**Only applicable in non-remote areas where delivery is available; and for an 8 hour window. Bag fees apply.