What started as a one-man band specialising in machinery inspection has grown, over the past twenty years, into a vast workshop, permanently employing seven people. If you ask All Ag & Auto founder, Robert Will, he'll tell you that growth has all happened more or less organically.
"We haven't specifically set out to grow to the size we have," Robert said. "Our growth has been on a needs basis, driven by the demand in our area. Our customers are very loyal and we just try to value add to our existing customer base by providing more services. We're in a rural area, so we've got to be pretty diverse."
Bordertown, about 250 km east of Adelaide, has a population of around 3000 people. It's an agricultural region, with irrigation making farming less seasonal and more profitable, so there's a lot of work for a heavy diesel mechanic like Robert. He's Bordertown born and bred, but All Ag & Auto actually started its life in Adelaide, under the name Will Inspect.
"In about 2003, I'd been in the trade about eight or nine years, I'd left my employer, moved to Adelaide, and started providing machinery inspection reports, a bit like pre-purchase reports for cars," Robert said.
While in Adelaide, Robert married his wife, Tina, an accountant, and they moved back to Bordertown in 2005, taking the business with them. There was less call for inspections in such a small community, so Robert diversified into mobile repairs, operating out of a ute and trailer and visiting local farms to repair machinery like harvesters and tractors.
"Bordertown's a fairly diverse area and there's plenty of demand for diesel mechanics in the area," he said.
After a couple of years, business was going so well they decided to rent a small workshop space, mostly just for storage. Tina was doing the business's books and still working part-time for an accounting firm.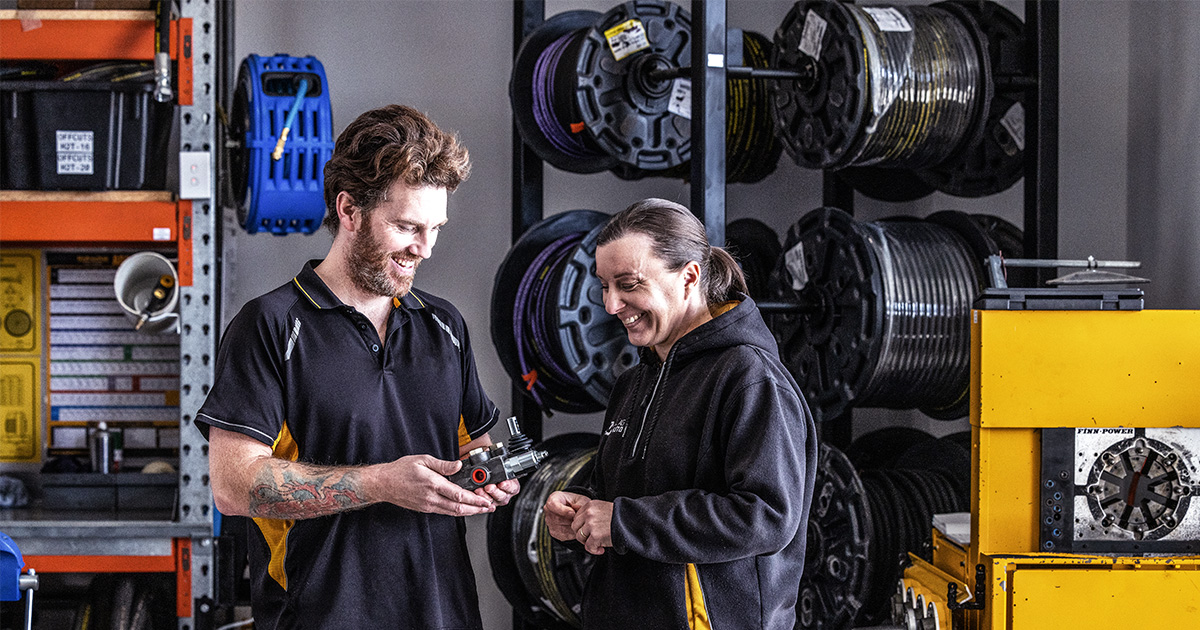 In 2006, they purchased their first workshop. It was about 600 square metres in size, on a twohectare (five-acre) block.
"It was a drought year, so it felt like a risk at the time," Robert said. "We were worried about the extra outlay and how the business was going to go. But as it turned out, it was one of the best moves we made. It gave us a bit of extra space and another add-on to our existing business. We could take on a few bigger jobs at the workshop."
Business went well until 2009, when an injury acquired playing football knocked Robert out of action for a few months.
"That rattled me a bit, as an owner-operator business, and we'd just had our first child, so looking after the family was fairly important," Robert said. He went to work for a local big machinery dealer for a while but, after 15 months, realised running his own business was something he was passionate about. Will Inspect was resurrected.
"When I started up again by myself, I employed my first apprentice," Robert said. "I had him with me for four years, then I employed another guy. We'd worked out that we had to employ people to really share the load and grow the business to try to meet the load. It was just a gradual process of growth up until the current day."
In September last year, Robert and Tina changed the name of the business to All Ag & Auto ahead of moving into a new, much larger, purpose-built workshop at Christmas time. It's 1920 square metres, more than three times the size of the old workshop, with plenty of room to service both light vehicles and heavy machinery, to offer space for spare parts and fabrication and to accommodate further growth. Robert and Tina both work in the business full-time, have five full-time employees and have several casual employees to bring in extra skills and abilities. Alongside the workshop, they have three fully equipped service utes and still visit farms to work onsite.
Robert said the secret to their success has been making themselves as useful to their customers as possible. Often, when they're onsite, a customer will say, "while you're here, can you take a look at…"
In recent years, Robert and Tina have also leveraged the power of being part of larger networks, becoming part of Repco, Hydraulink and, in 2014, Capricorn.
"I was probably fairly slow on the uptake of the need to have a network around you," he said.
"But technology is changing, it's fast-moving, and you're kidding yourself if you think you can keep up with it on your own," he said. "That's where the Capricorns, Repcos and Hydraulinks, those sorts of add-ons, come into it."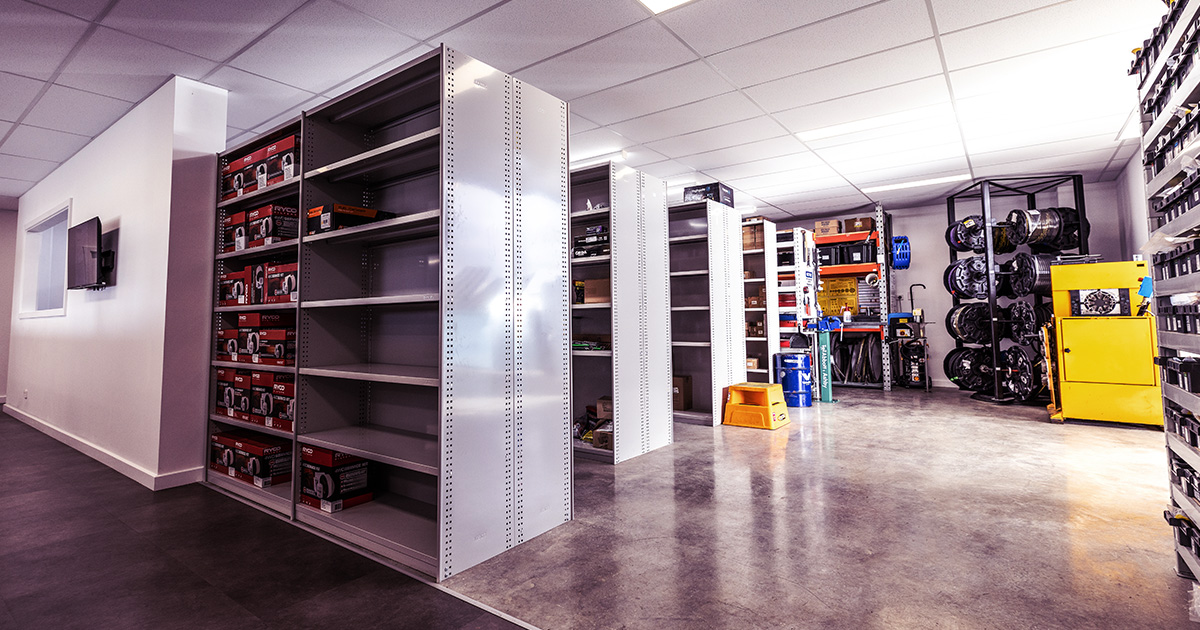 Robert said joining Hydraulink made sense because he was already servicing a lot of hydraulics and joining Repco and getting access to its technical data, support and backend systems had improved the efficiency of the light vehicle side of the business.
"Probably my biggest mistake was not getting in on Capricorn sooner, because the value add to our business was huge," he said. "For a small, independent business, the time-saving and the value Capricorn provides are definitely value for money for us.
"It's also just building your network. Talking to other people in the industry and hearing what they've experienced gives you a bit of confidence to take a few risks and to take on new opportunities."
While All Ag & Auto's growth has been organic, it's being able to identify and seize the opportunities in front of their eyes that have driven Robert and Tina's success. That process is ongoing. Despite the big year they've just had, the couple has more improvements and investments planned to continue growing the business.
"We have to make sure we've got a business in the future that we can either hand on or sell or keep in the family," Robert said. "Who knows what's around the corner."