Do your customers trust you?
Thirty-one per cent of Australian Members told State of the Nation 2021 they don't think their customers do. Although the situation was better in New Zealand, it was still almost one in five.
Yet trust is considered so important that 39% of Members told us earning the respect of customers was a marker for success in an automotive business.
So, how do we earn that trust? Capricorn asked Perth-based customer service expert Chris Smoje for his best advice.
Flipping the negative perception
The first point to note is that the public perception of mechanics and workshops might not be as bad we think it is.
Each year a company called Edelman does a massive global survey looking at who is trusted and who isn't. They look at sectors as diverse as government, entertainment, health care, technology and, yes, automotive. The 2021 report gave the auto industry a 60% trust ranking, which puts us above the energy and financial services industries but behind technology companies and (by one percentage point) telecommunications companies.
Chris said there is a stereotype about some industries and the businesses within them and, unfortunately, automotive workshops tend to fall into that category. But the secret to earning trust is to understand that stereotype and use it to your advantage.
"The businesses that earn trust back are the ones that look at the negative stereotypes and literally flip them," he said. "For instance, telecommunications companies have a negative stereotype of overseas call centres, scripted responses, multiple call handling, long waiting times, finding loopholes to sell you a new contract, the list goes on. Some businesses recognise this and have literally brought their call centres to Australia.
"The RAC (WA) campaign, that's out right now, is all about how local they are—they're all local, not in the eastern states.
"So, the advice here is to look to the negative stereotypes. Even if they aren't true, that's at least what some customers think. Then flip their expectation."
(We'll get to how to do that in a minute.)
What's causing the auto industry's trust problem?
So, how did we end up with a trust problem and a negative stereotype? Chris suggested State of the Nation might provide some answers there, too.
"I think the very reasons customers are sometimes turned away by mechanics actually arise out of that lack of trust," Chris said.
"One of the effects of damaging trust is that the customer can become a little bit more difficult. They're second-guessing things, they're going to re-ask things.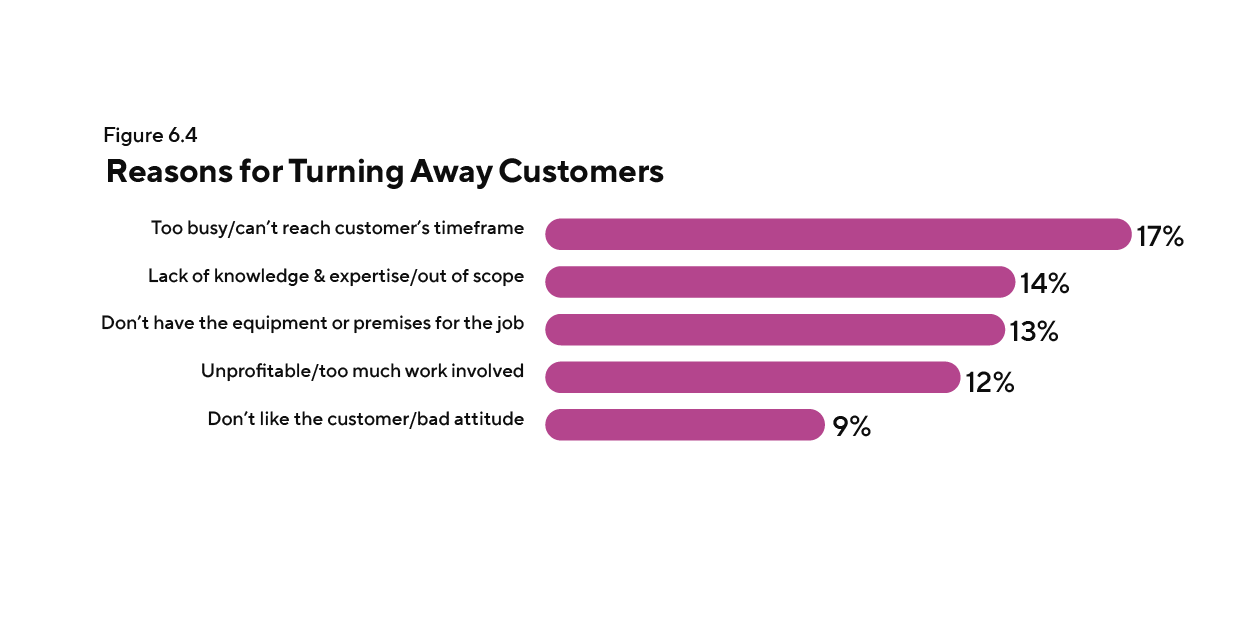 "You can't have a relationship without trust. If as a customer I'm confident that you can do something, I will typically trust you. A customer wants to feel secure when they're with their mechanic; they want to feel that you've got their best interests at heart.
"People lose trust because they're not involved in the process. For example, if a car is taken away and diagnosed without the customer being involved. The customer really needs to play a part. Otherwise, they'll leave and you'll lose the business."
What can auto workshops do to build trust with customers?
"Broadly speaking, the chasm of trust increases over time—just like it did with taxi drivers until Uber came along," Chris said. "Businesses that innovate these days are literally looking at pain points like these so they can come in and disrupt them."
In short, work out how you can disrupt the stereotype, surprise your customer, and provide a superior service.
Take, for example, the stereotype that mechanics will take advantage of women who don't know about engines, cars and so on. (Forget about whether it's true or fair for a second; what's important is that it's a stereotype some people believe.) How can you disrupt that stereotype and provide a superior service? Here are three ideas.
Involve your customer as much as possible (e.g., run the diagnostics in front of them)
Communicate clearly and be open and honest, including about the bill (TaTBiz has some tips here)
Become an accredited Female Friendly workshop (do the training, earn the accreditation, promote it, and live by it).
Chris argues that trust is a two-way street. Both parties have to do their part for the relationship to work and for trust to grow. The good news is that trust can be earned. Think about ways you can disrupt the stereotypes, involve your customers more and provide a better service. The trust will follow.
Want to know more?
Download the full State of the Nation 2021 report.