It's a concept car that merges the cinematic worlds of James Bond and Blade Runner 2049.
Welcome, to the Aston Martin Lagonda Vision.
When the British sports car maker revealed this concept car in 2018 they hoped the Lagonda Vision would be the world's first zero-emissions luxury car brand. They also hoped it'd be on the streets by early 2021.
Both of those opportunities have now sailed by without so much as another whisper about the Lagonda Vision's future — and no expectation we'll see any activity before the middle of this decade. (None of that may come as any surprise to anyone who has followed the rocky fortunes of Aston Martin in recent years.)
But that doesn't mean there's not a lot to celebrate about this sleek, futuristic, high-tech, four-door, four-seat limousine.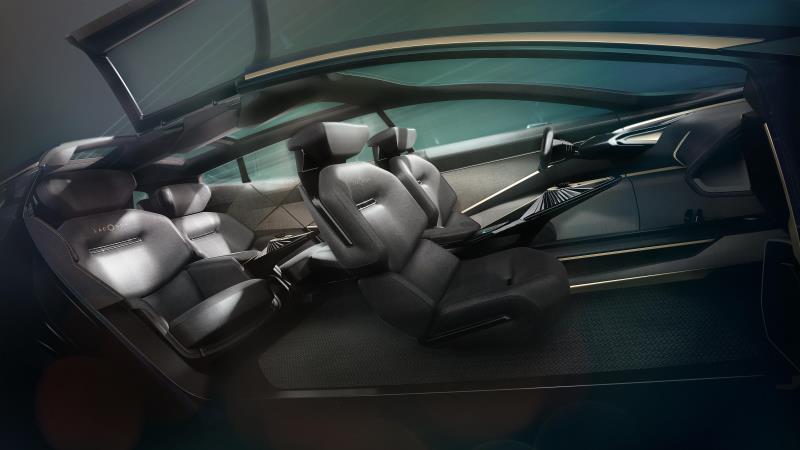 As Aston Martin's Design Director Marek Reichman explained when the concept was launched, it's a radical redesign of everything we think we know a car needs to be.
"(The Lagonda) shows the scope of design opportunities that open up once you no longer need to provide space for a large power source directly in front of the passenger compartment," Reichman said. "In the Lagonda Vision Concept, the batteries occupy the floor of the car. Everything above that line belongs to us.
"By ditching traditional architecture like Parthenon grilles and massive frontal areas, and by using electrical power, Lagonda design can still be distinctive and luxurious without being grandiose. It offers its customers a thoroughly modern, emission-free form of super-luxurious mobility."
When Aston Martin unveiled the Lagonda Vision at the Geneva Motor Show, they really only released the "design vision", so there's precious little information about power, torque or top speed, but a lot of information about how Savile Row tailors designed and trimmed the seats. You'd hope Q had a little more information than that before he purchased and modified one of these for 007.
What useful information we do know is they plan to use powerful solid-state electric batteries to achieve a range of about 650 kilometres between charges. Those charges, by the way, would use the latest wireless conductive technology. That charge should take just 15 minutes — which is remarkable compared to the experience of electric vehicle owners now.
The electric drive system would "provide intelligent all-wheel drive, capable of delivering anything from 100 to zero per cent of available torque to any given wheel according to demand".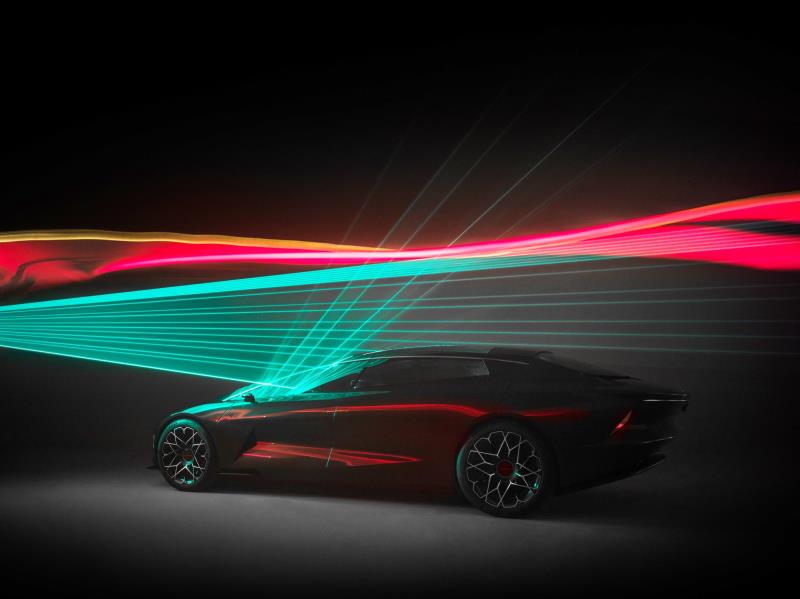 Aston Martin has a technical partnership with Mercedes Benz for electrical and hybrid technology, and Mercedes' parent company, Daimler, has a 20 per cent shareholding in Aston Martin. So whatever technology Aston Martin might end up using in an eventual Lagonda Vision, it's reasonable to expect we'd also see it in various electric Mercedes makes.
While the Lagonda Vision could still be a way off, if we ever see it, Aston Martin has already had a hit with its Lagonda SUV. Solid demand for the SUV (and the DBX) means Aston Martin expects to produce around 6000 vehicles this year, compared to less than 3400 in 2020.
With sales on the up and its financial woes now seemingly resolved after the company was rescued by Canadian billionaire Lawrence Stroll, perhaps someone at Aston Martin will put the Lagonda Vision back on the to-do list?
Perhaps we'll see the next actor to play James Bond chasing a baddie through the streets in a fully electric Aston Martin? Or perhaps we'll have to wait until 2049 to see it?