Talking to Rob Cunningham about his car collection creates a similar feeling.
Rob is managing director of Premier Automotive Repairs in the Australian Capital Territory. Here's what happened when we called him about featuring in Ignition's "Member Ride".
"What would you like to write about?" he said. "I've got a VL Walkinshaw Commodore. I've got a Honda NSX. I've got a GTR Skyline. What else have we got? There's a '55 Chev. A 911 turbo Porsche. Oh, and a Ferrari Testarossa we're restoring."
How do you choose? Faced with such a supercharged version of the old Matchbox car dilemma, we let Rob decide. He picked his black 1991 model Honda NSX.
"It's immaculate, original, untouched – with only about 50,000 kilometers on it," he said. "It still looks brand new."
Rob said he'd wanted an NSX for a long time but had been actively looking for about five years when he found this one, in Sydney, six years ago.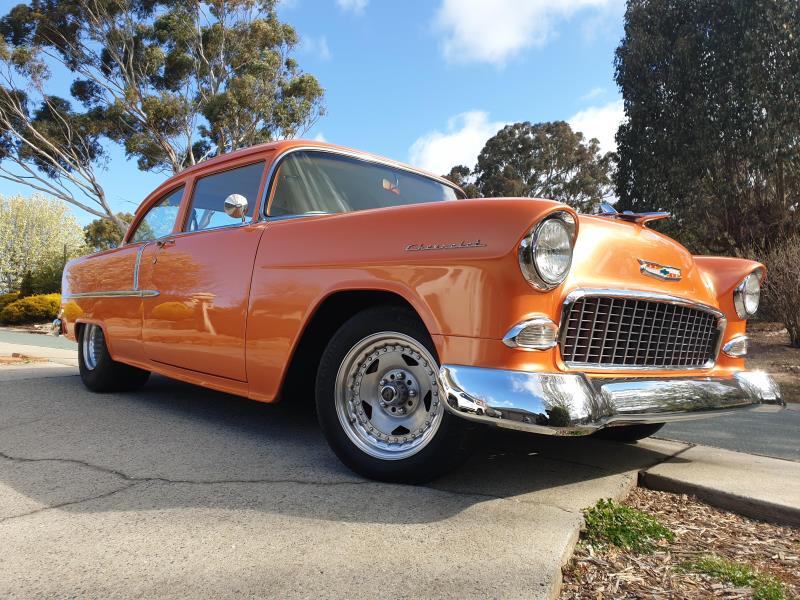 "It's just one of those cars I've always wanted to own, since I was really young," he said. "The full-aluminum body, the rear-mount engine – it's perfectly balanced and handles and performs just the way it should."
With Rob's Matchbox car picked, it was Ignition's turn to choose. We took the '55 Chevrolet. It could not be a more different car to the NSX.
"It's heavily modified," Rob said. "It's got a late model LS, six-litre engine in it. It's tubbed. Everything's been chucked — everything from a different drive train all the way through to power windows and custom leather interior.
The Chevy was originally rebuilt in the late '80s and early '90s by another Canberra car enthusiast. Rob bought it about 12 years ago.
"When I saw the car and found out what it was, I wanted to buy it," he said. "Since then, I've totally modified it and changed it. It's a totally different car now."
Well-engineered and fully roadworthy, it's a real head turner of a car.
"And you can take it down the drag strip and still get 12 seconds down the track," Rob said.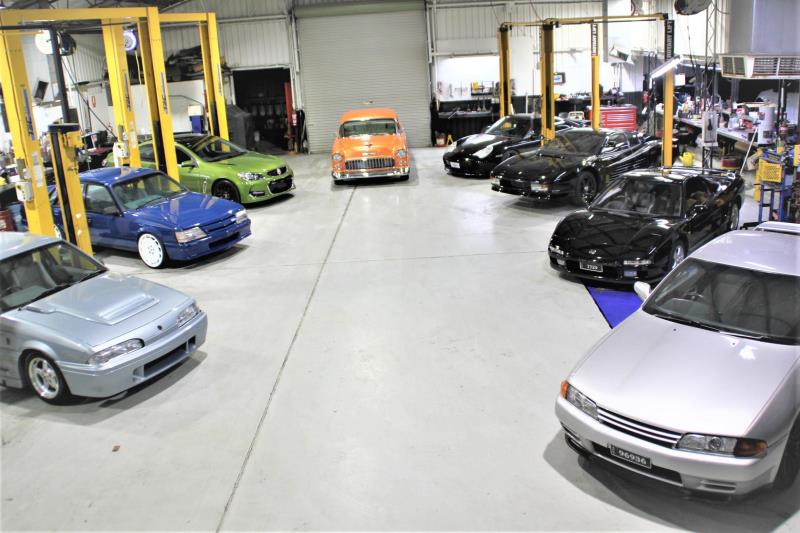 Like many who work in the automotive industry, Rob's fascination with cars started young. He began his apprenticeship at 17 and opened his own workshop at 22. That business now employs 14 people and is one of the larger privately owned workshops in Canberra. He also owns a used car dealership. His businesses give him plenty of opportunity to indulge in his lifelong passion for cars and Rob confessed he's always on the lookout for a few rare finds to add to his collection.
"I'd like to get another SS Hatchback Torana, but haven't been able to find the right one," he said. "I wouldn't mind an A9X hatchback Torana or a GTS HQ two-door Monaro, but trying to find one of those these days is pretty hard."
Those are hard to come by even in the Matchbox version (we checked).
While Rob's collection might not yet be complete, it is certainly impressive — and surely a dream come true for any car-mad kid.