We know; we know. You open up Ignition Magazine to the Member Ride feature and you expect to see a shiny HK Monaro GTS or a Ford Falcon XR GT. You don't expect to see a crane. Yet, here we are. And this crane deserves to be here every bit as much as any '79 Torana.
Why? It meets our three main criteria:
It's owned by a Member
There's something special about it
Other Members are going to want to jump behind the wheel and take it for a spin.
Let's be honest, this crane looks like a lot of fun!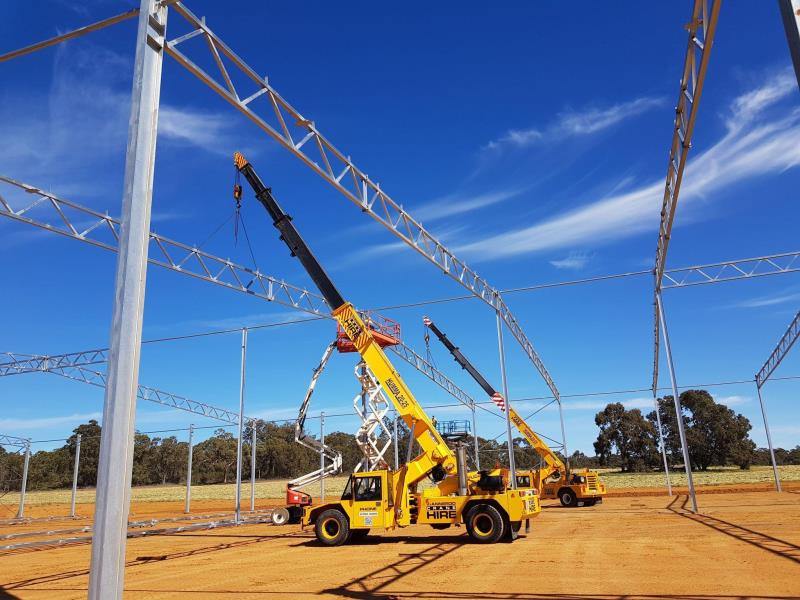 It's a Humma 20-25 articulated pick and carry crane and it belongs to WA-based Capricorn Members Simon and Karen Macfarlane of Wanneroo Crane Hire.
What makes it special? To start with, Humma Cranes are 100 per cent Australian owned and manufactured. They're fabricated and assembled by another WA company, DRA Group, in their Jandakot factory.
The Humma has the furthest reach and lift for any crane in its class. Its dual boom extension cylinders allow the four fully fabricated booms to extend to an impressive 20.5 metres of boom length with no manual extension.
Uniquely, the Humma crane has airbag suspension. This reduces shock loading to the articulation joint and improves operator comfort while travelling. (Thanks to the airbag suspension, they can travel on the road at speeds up to 100 kmh.)
Simon said Wanneroo Crane Hire purchased their first Humma crane in 2008.
"We were so impressed with the performance of this Humma that we purchased another two in 2015," he said. He hopes to purchase yet more of the cranes in the future.
The cranes are powered by a Cummins ISC285 hp 8.3 L turbo-charged straight six engine, producing 1085 Nm of torque and 285 hp. An Allison 6-speed 3000 SP transmission drives the Kessler axles through a ZF transfer case.
The crane layout is like a reverse truck, with the radiator and engine mounted in the back of the chassis and driving the front axle in 2WD.
"These cranes are unique to Australia and are an evolution of the tractor crane," Simon said.
"Surprisingly, the world's largest market for these cranes is India."
Don't you just want to jump into the cab and have a go?