It all began in 1934, at a racetrack in Germany. Famously, Mercedes' engineers scraped the paint from the W 25 race car to get it under the 750-kilogram weight limit, thus revealing the gleaming aluminium beneath. It was the birth of an enduring aesthetic. Mercedes' Silver Arrow race team would completely dominate the sport in the immediate pre- and post-war years, and the likes of Stirling Moss and Juan Manuel Fangio would go on to drive Silver Arrows to many Grand Prix victories.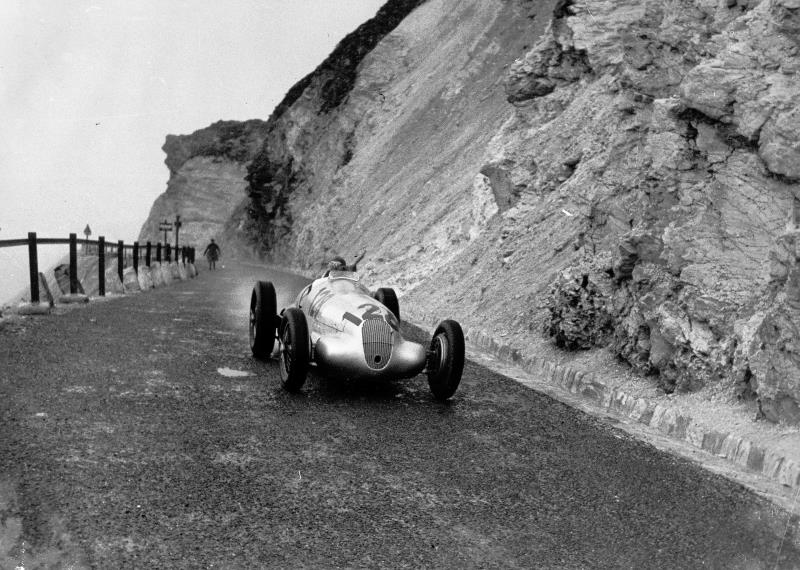 Flash-forward to the present and the Silver Arrow is still making waves, both on and off the racetrack. And these days, the vehicle is electric.
In 2019 Mercedes announced the Silver Arrow would take part in the all-electric Formula E championships. The vehicle went on to win the final race of the 2019-20 season in Berlin, securing runner-up in the Driver's Championship and third place in the Teams Championship.
Away from the track, and the Silver Arrow is still winning hearts. In late 2018 Mercedes-Benz released the Vision EQ Silver Arrow concept car at Monterey Car Week in California. It was, and still is, one of the most sleek and stunning designs for an electric vehicle ever to be released.
The Vision EQ Silver Arrow pays homage to the legendary 12-cylinder 1937 Silver Arrow — a vehicle that set a public speed record in 1938 that stood, we kid you not, until 2017. (For the record, it was 432.7 km/h, which is fast enough to give your average traffic cop a heart attack. Don't try this at home.)
Painted in silver, naturally, the single-seat Vision EQ Silver Arrow is all fluid lines and seamless surfaces. Somehow — with its strip lighting and partially-covered spoke wheels — the car is both retro and futuristic.
The same has been achieved inside. It has a saddle brown leather seat and solid walnut trim, alongside the kind of cockpit technology normally reserved for sci-fi Hollywood movies. It has a curved panoramic screen which displays a projected 3D image of your surroundings, and a touchscreen on the steering wheel.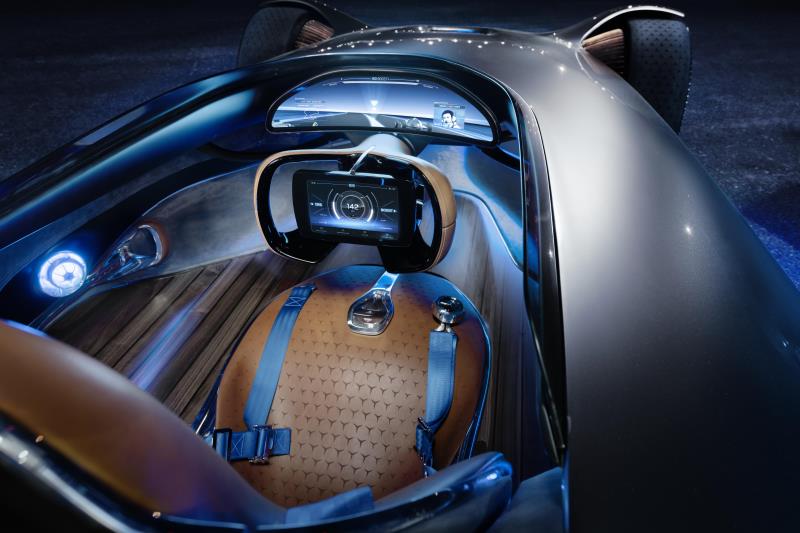 It also has that weird compensatory feature car manufacturers occasionally feel electric vehicles need — a soundscaping option, so you can hear (and presumably pretend you're driving) a Mercedes-AMG V8 engine or a Formula 1 Silver Arrow instead of listening to the (presumably whisper-quiet) 550 kW electric motor of the Vision EQ.
The Vision EQ Silver Arrow has a 5.3-metre-long body, an 80 kWh rechargeable battery, and a calculated range of around 400 kilometres.
Mercedes has said this Silver Arrow is a vision of the future of brand. If that's the case, then the 2030s promise to be every bit as exciting for fans of Mercedes as the 1930s were.