Here was this incredibly sleek, stunningly beautiful phone — like nothing we'd ever seen before. Suddenly we realised we'd all been walking around with really ugly phones.
Well, if the iPhone forever changed what we thought a mobile phone could be, then Genesis Essentia is similarly revolutionising our understanding of what a Hyundai is.
Yes, this is a Hyundai. You probably knew that already. But just look at it. This isn't an all-day, everyday Hyundai. This is what happens when a car manufacturer asks itself "what if we design something that doesn't look mediocre?" and then actually backs itself to produce it.
Genesis is Hyundai's luxury brand, meant to compete with BMW, Lexus, Mercedes-Benz and co. But the Essentia is a step up from the Clayton's luxury offerings they've given us in the past, the G70 and the G80. Whereas the G80 looks like something a family accountant who's nearing retirement might drive, the Essentia is the Hyundai Batman would drive.
So, what are we being offered here?
The Genesis Essentia is a battery-powered electric GT. It has a lightweight carbon-fibre monocoque structure and what Genesis promises is "a robust, multimotor electric powertrain". We have no idea about power as yet but, apparently, it'll be capable of zero to 97 km an hour in three seconds.
Want more details than that? Sorry — Hyundai appears to be keeping it under wraps for now. But we can tell you it has a long, swept-back cabin, parabolic design features and, in case you were wondering, "cognac leather seats" and an eight-inch screen with "piano black surround" for the driver display. (Odd, the detail they can provide when they want to.)
While Genesis is keeping a lot of detail under wraps still, perhaps all we really need to know at this stage is that the Essentia is in good hands. The team behind its development included Manfred Fitzgerald (a former motor racer and the guy who brought Lamborghini to prominence at the turn of this century), Luc Donckerwolke (another Lamborghini alumnus who also headed design for Audi and Bentley), and Albert Biermann (the former head of BMW's M division who was responsible for the E46 M3 and E39 M5).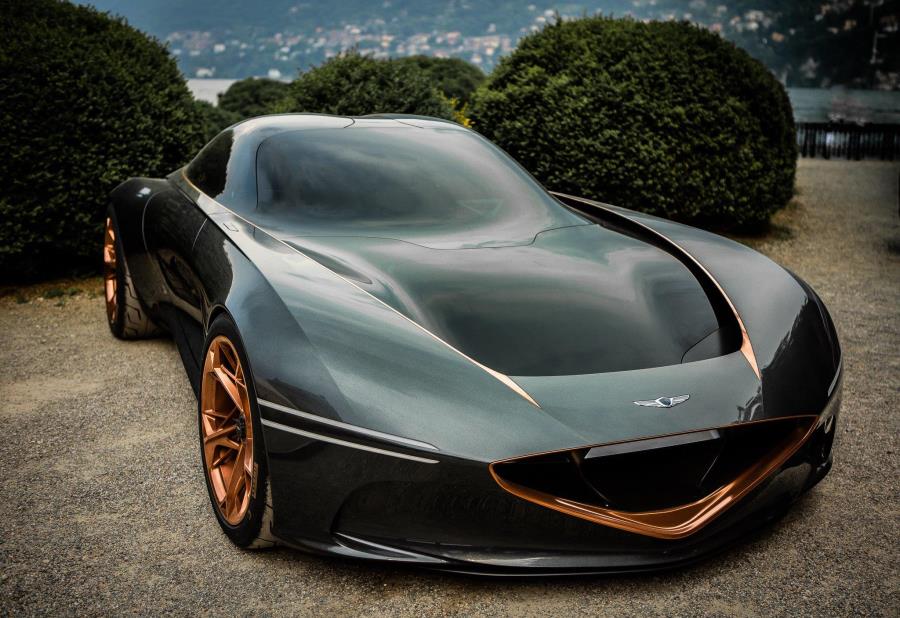 The vehicle was first unveiled as a concept car at the New York International Auto Show in 2018. It completely wowed audiences and went on to pick up plenty of design awards over the next couple of years. Now, the industry rumour mill suggests production may not be far off.
Could a Genesis Essentia be rolling into your workshop for a service some day soon?
If it does, make sure you have your iPhone handy so you can take a few pictures. You can tell all your friends it's basically a Getz.