This little beauty is the 2023 Chevrolet Corvette Z06.
The latest member of the storied Z06 family, the 2023 model of the famous Corvette has a 5.5-litre V8 engine (called the LT6). That makes it the highest horsepower naturally aspirated V8 to hit the market, ever.
A lightweight, flat-plane crank design enables the engine to rev to the high rpms needed to create significant power. Peak power is 550 kW from 8400 rpm. It produces 623 Nm of torque at 6300 rpm. And the sound of it is the stuff dreams are made of. Chevrolet says its engineers spent two years "crafting a distinctive, rich exhaust tone unlike anything ever heard from a Corvette". Refreshing at a time when some cars have to pipe in their engine noise via an MP3.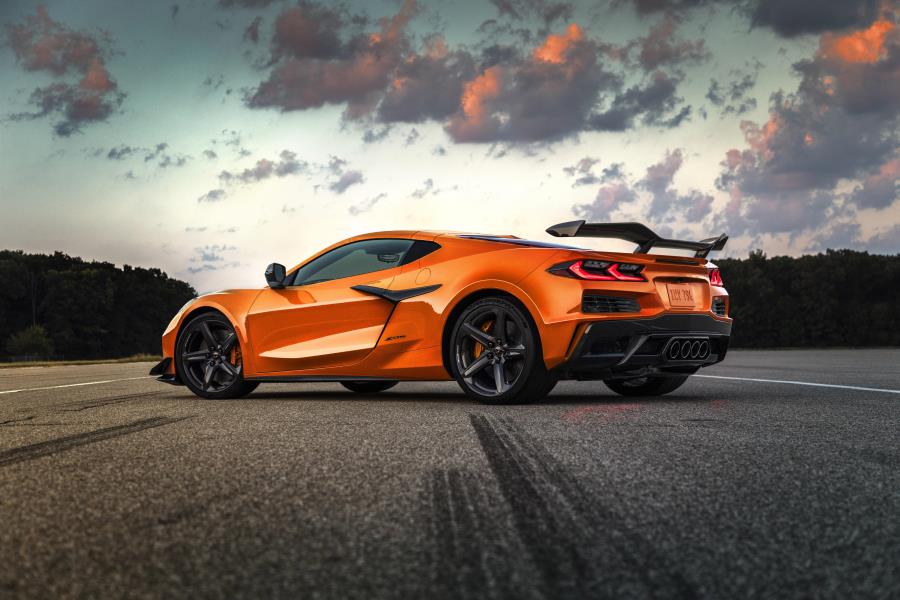 The Z06 is about 10 cm wider than the Stringray, so it can accommodate huge 345-series rear tyres and get more airflow through the side air vents. The cooling needs of the engine have also affected the design of the front of the car, which channels air to a centre heat exchanger.
The wheels are standard 20-inch front and 21-inch rear forged aluminium, the largest ever available on a production Corvette. They're also available in lightweight and rigid carbon fibre.
It's also fitted with larger front (370 mm, six-piston) and rear (380 mm, four-piston) Brembo discs. (Carbon-ceramics options are available in the Z07 Performance Package.)
The suspension tuning includes Magnetic Ride Control technology and six-piston front brakes. It has an eight-speed dual-clutch transmission, with the drive sent to the rear wheels. And it accelerates faster than someone off to Woolies to panic buy toilet paper. (Expect 100 km/h in sub-three seconds, when official track figures are released.)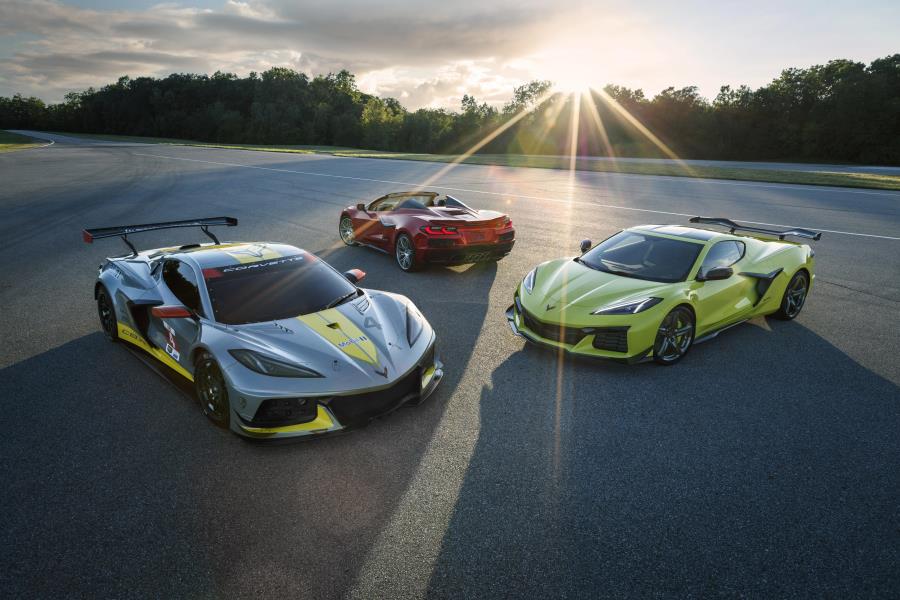 The overall design is, as you'd expect, all about optimising aerodynamic drag. It has a configurable rear spoiler and adjustable wickerbills meant to improve high-speed stability and cornering on the racetrack (which is where much of the designed innovations in the Z06 were developed for the all-conquering C8.R). None of that, though, really tells you just how pretty the Z06 is.
What are your chances of actually seeing this beauty up close? Well, GM Specialty Vehicles has confirmed it has reserved some Z06s for the Oceania region. Details and pricing will be released later this year. So, if you're still drooling, and if you have deep pockets, then this hunk of all-American muscle could absolutely be yours. If not, there's always Jack Reacher.