When that grunt is as sleek as the new Nissan Z, who can blame them?
This isn't some pipedream concept car fantasy, the latest Nissan Z is very real—not only is it currently in production, new Z coupes expect to be sitting in the showrooms and forecourts of car dealers across Australia. The interest, according to Nissan, has been "extreme".
Are we surprised? Not really. The "Zed" has long been an extremely popular model with the nation's petrolheads. Let's pop the bonnet on the latest edition of this absolute classic.
The Nissan Z runs on the Infiniti Q50 and Q60 Red Sport's 3.0-litre twin-turbo V6, with its 298 kW of power (that's 400 hp in the old money) and 475 Nm of torque at 5,600 rpm. (That's up about 15 per cent in both power and torque on previous models.)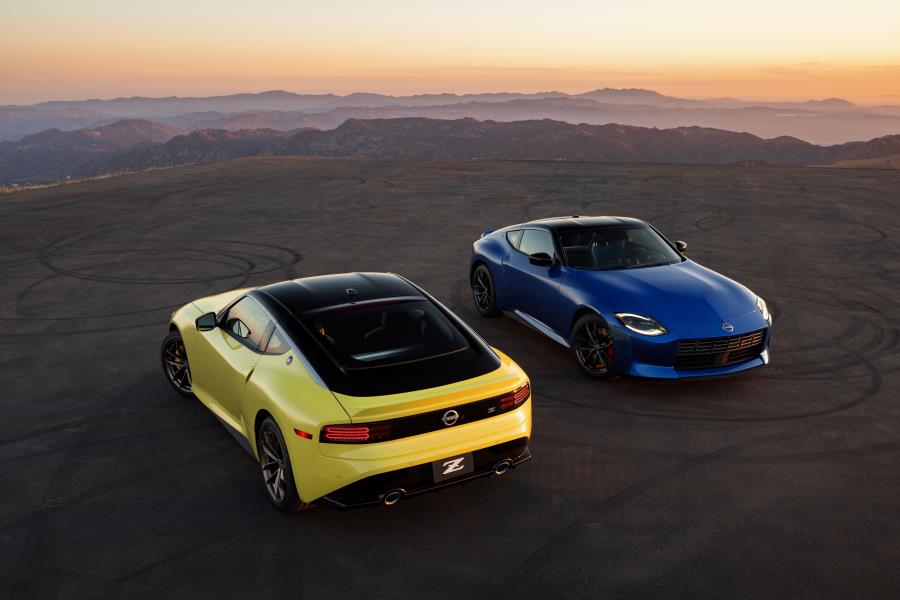 The Z coupe is available as a nine-speed automatic, complete with paddle shifters, or as a six-speed manual with synchronised rev control for faster shifting.
The six-speed close-ratio manual transmission includes an EXEDY high-performance clutch and a carbon-fibre composite drive shaft, increasing the connection between man and machine. The nine-speed automatic transmission is tuned for quick response and faster acceleration, and pairs with aluminium paddle shifters.
There's plenty of tech, too: an eight-inch touchscreen with Apple CarPlay and Android Auto smartphone integration and a fully customisable 12.3-inch TFT meter display. You can also toy with the design mode to "match your driving mood" (it's mostly about where the tacho and speedo are displayed). It has a suite of Nissan's Intelligent Mobility safety systems, with front and rear parking sensors, rear-view camera, intelligent cruise control, predictive forward collision warnings, forward emergency braking and pedestrian detection, blind spot warnings, rear cross traffic alerts and lane departure warnings. There's also noise cancellation technology to lock out road, wind and tyre noise.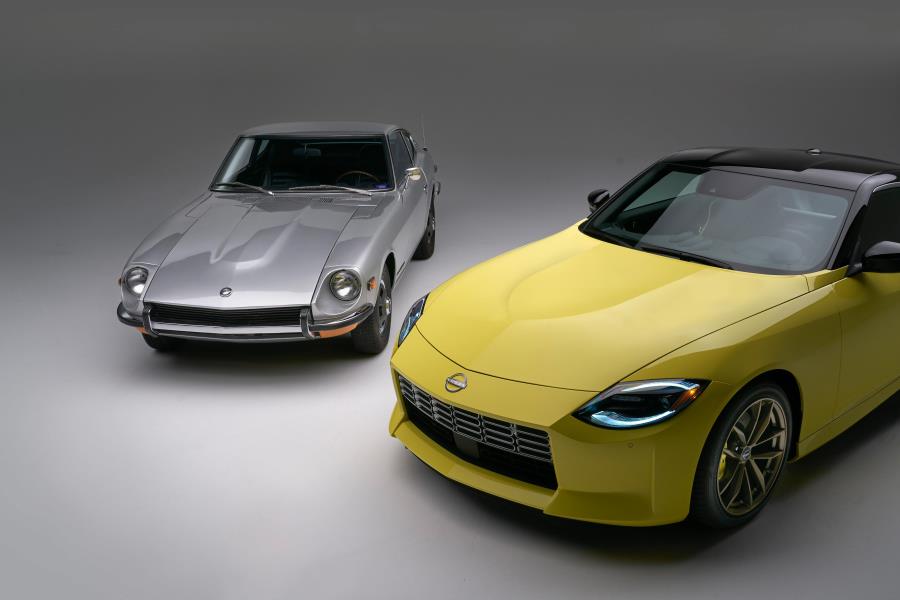 The Nissan Z takes its design cues from its extremely popular predecessors. The headlights are inspired by the 240ZG of the 1970s, while the rear of the coupe is more reminiscent of the 300ZX.
It's timely here to mention that there will actually be two models of the Nissan Z coming our way. The first, the standard, is as described above. But there's also an upgraded version, the Z Proto Spec. It's the same engine and the same performance, but cosmetically Nissan promises it's "the ultimate expression of the new Nissan Z".
What does that mean, practically? It means that the Z Proto Spec has 19-inch bronze-forged alloy wheels, yellow brake calipers, yellow trim accents to the black interior treatment and a two-tone paint option.
According to Nissan (as reported in CarExpert) there has been "an absolute ton of interest" in the new Zed, with a large number of pre-orders and more than 70 of those for the six-speed manual.
The new Nissan Z is a car with heritage, a car with a solid fanbase, and a car with grunt. The buzz around it was always going to be electric (even if the car never was).