Attracting people, especially young people to the industry has never been a hotter topic. Capricorn CEO David Fraser recently wrote, "Unless we tackle the problem now, the situation is only going to get worse," after we discussed it as part of the State of the Nation 2021 report.
Attracting and retaining women in the automotive industry have never been more important to help close the skills gap. But how can we ensure our workplaces are pleasant, welcoming places for all team members, including women? What challenges do women face entering the industry and how can we help them overcome them?
Louise Azzopardi is a Heavy Commercial Vehicle Mechanic and life coach who has spent the last few years encouraging and supporting young women to join the automotive industry. From completing her trade qualification to training others to becoming a WorldSkills judge and Australian Apprenticeship Ambassador, Louise has grabbed the opportunities offered to her by her career with both hands, and she is passionate about helping other young women do the same.
Louise always knew she wanted to do something technical, whether that be in fashion design or in an automotive trade. Having always ridden dirt bikes with her family, she knew she loved the maintenance of the bikes, always wanting to do something with her hands.
After completing work experience at some local motorbike workshops, Louise tried working in a heavy mechanical workshop and soon found she couldn't imagine herself doing anything else. Fascinated by the intricacies of the workings on the vehicles, Louise began to help train her fellow junior apprentices and realised her passion for training.
In her early career, Louise was used to being the only woman in her classes, or in the workshop. However, being the only woman contributed to her denying some of her own health struggles as she strove to be considered 'one of the guys.' As well as dodging some of the odd sexist comments her colleagues and peers had made, it led to a period of self-doubt. Without a lot of life experience, Louise found it difficult to properly communicate what she was experiencing.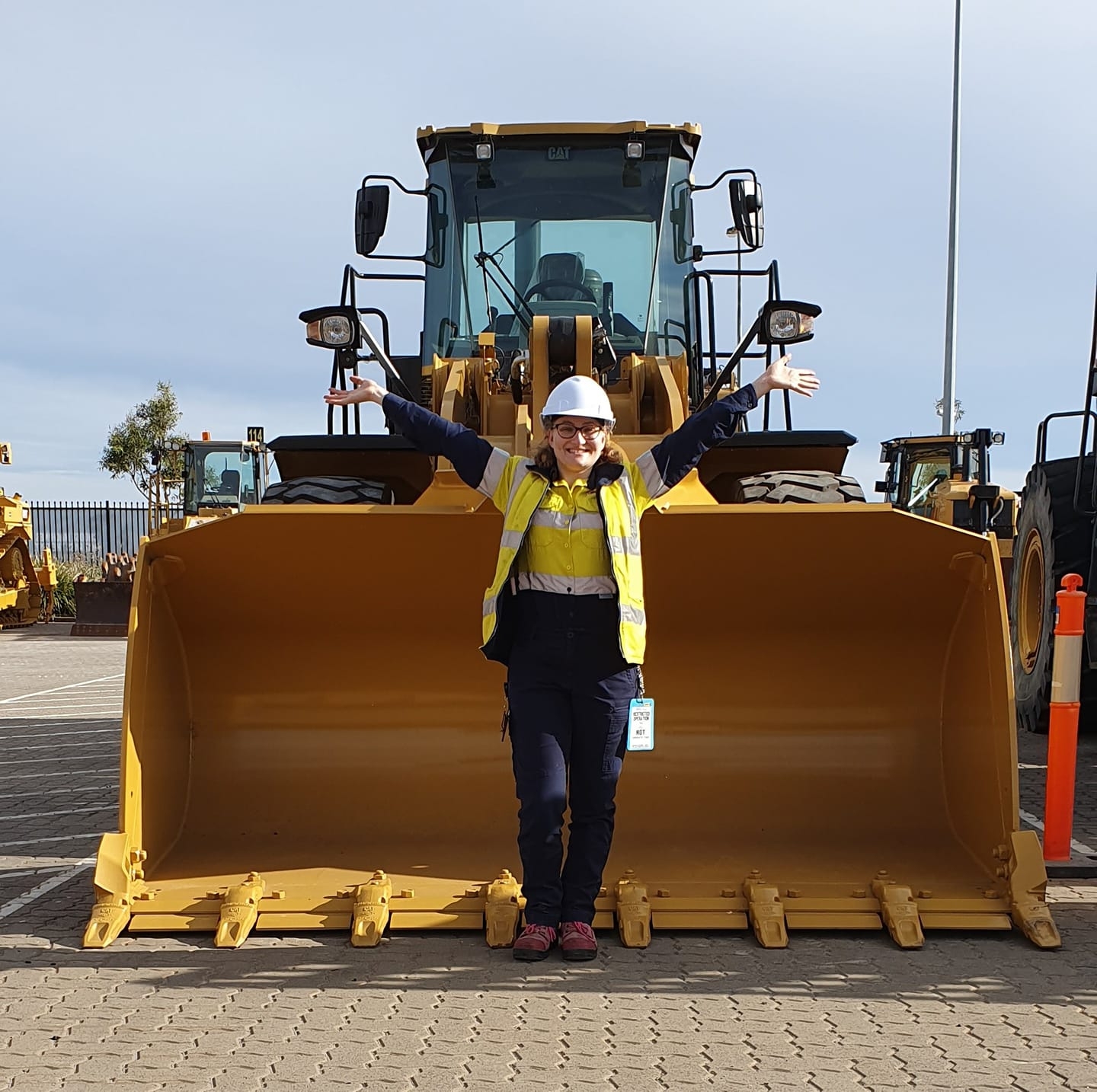 As part of her work as a mechanic and a trainer, Louise has seen firsthand how important supporting and nurturing women from the very beginning of their careers can be. As she notes, the automotive industry can be unkind to both young men and women. And instead of focusing on the numbers of women joining as apprentices and becoming qualified, we need to focus on and celebrate our success in nurturing young people through a vulnerable part of their lives and their careers.
In Louise's view, it's really simple. Women should be involved in the automotive industry, "because they make up half the population." But beyond that, it's important to have a diverse workforce including women as it will increase creative thinking within the workshop. A broader spectrum of experiences will provide a range of problem-solving skills and unique thought patterns, all of which are important for technical trades.
Her advice for young women thinking about joining – just go for it. Whilst it can be intimidating to begin, she says, "Once you earn your stripes, they can be whatever colour you want them to be."
For the tradeswomen looking for support in their career, she advises to build a strong support network around you. Louise runs her own support group on Facebook called 'Tradeswomen Owning Their Power' where tradeswomen can find a safe space for personal and professional development. But she also recommends thinking outside the box and finding mentors and coaches that make you feel safe and can help empower and develop your resilience.
And don't forget the work best friend! Having someone to confide in, even if they aren't on the workshop floor, provides women with the emotional support needed in the workplace.
Her advice for businesses when they are approached by young women – don't be shocked! Women want to join the industry; however, often they have to overcome waves of self-doubt and being left feeling like they aren't welcome. Representation and attitude matter, so putting in the extra effort to welcome young women into your workplace will pay off in the long run.
Also be prepared to have some difficult conversations with staff and make the effort to maintain an open dialogue with the team. Sometimes small things can be a struggle for women, such as explaining why they don't feel well, or deciding what to wear to social events so they aren't sexualised or perceived differently. These challenges can be solved by fostering a safe, supportive, and non-judgemental workplace culture.
Sometimes the smallest things like asking team members what they need to feel safe or taking the time to eat lunch together can help create authentic safe spaces for all staff to feel like they belong.
Finally, if you are noticing a problem, really take the time to find the root cause of it. From a bad egg to a culture issue or even an external partner that could be causing roadblocks, take the time to find the problem so you can solve it properly.
For women looking for further support to build their confidence, Louise runs a mentoring and coaching program focused on developing a range of life skills needed throughout a career. You can find out more at louiseazzopardi.com