The Nissan Skyline GT-R is as beloved as it is iconic. Although the Japanese car manufacturer released the original model GT-R between 1969 and 1973, it was the revived GT-R, the R32, produced from 1989, that really made the Skyline a household name. In Australia and New Zealand, that was in no small part due to the success of Kiwi racing driver Jim Richards, who drove an R32 to victory in the 1991 Australian Touring Car Championships (now the Supercars Championship) at Bathurst, and Aussie racing driver Mark Skaife, who did the same in 1992. A rule change meant the turbocharged Nissan GT-Rs were banned from racing at Bathurst after 1993, but the Skyline had already won a massive fanbase on both sides of the Tasman Sea. A legend had been born—and that legend was given the nickname Godzilla, because the GT-R was "the king of the monsters".
Nissan produced nearly 44,000 of the R32 GTRs, yet only 106 of them ever made it to Australia, making them a prized possession for those who could get their hands on one. One of those—a particularly special vehicle—is now owned by Capricorn Member Greg Boyle, of Autosport Engineering in Kirrawee, New South Wales.
"Officially, only 100 GT-Rs were supposed to hit Australian shores, but prior to that batch arriving, six cars were imported for development, testing, ADR compliance and media purposes," Greg said.
Greg's GT-R, with chassis number 11268, was destined to lead "an extraordinary life".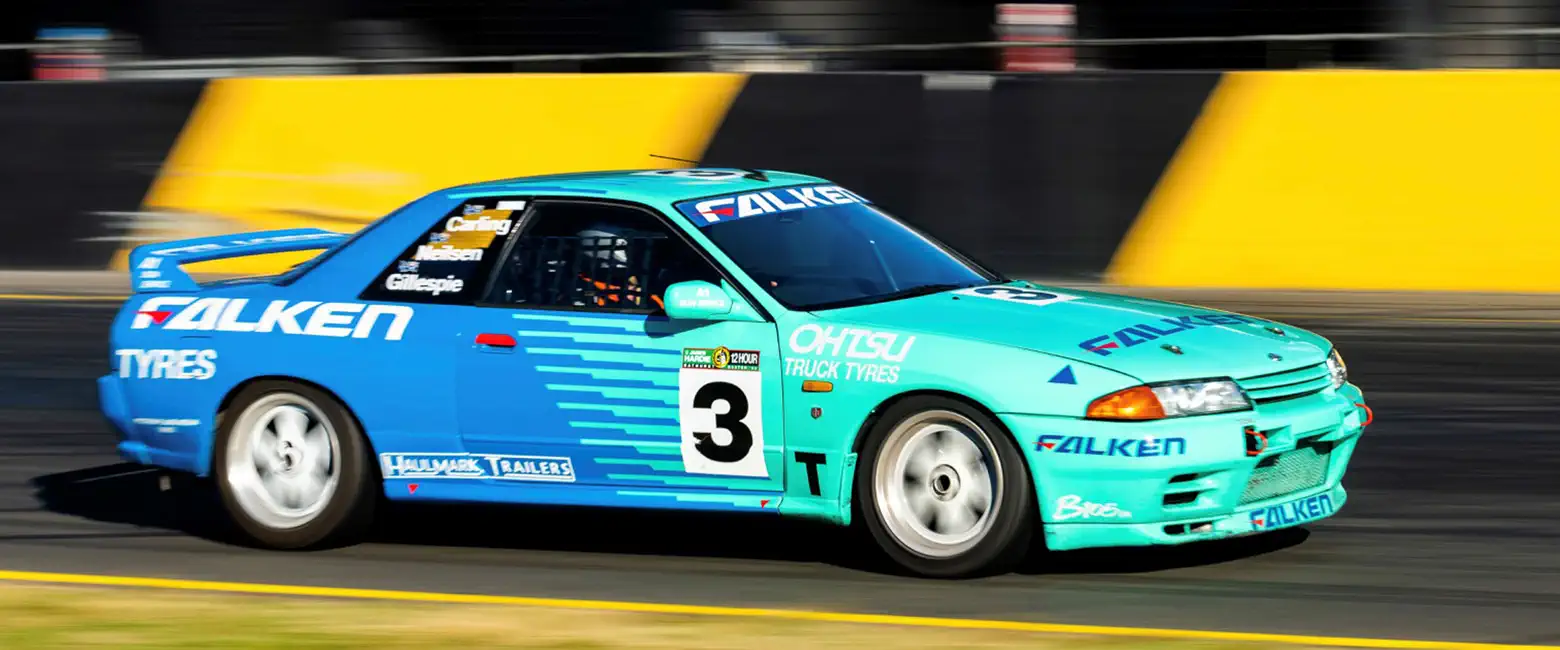 "What it experienced between its 1990 build date and its final 'official' duty at the 1993 Bathurst 12 Hour is remarkable, by any car's standards," Greg said. "You could write a book with the very beneficial, expert help of all the journalists whose first experience in a 'Godzilla' was with 11268," he said.
"Photographs show it was the first R32 GT-R to get pulled over for speeding in Australia."
It was used for a multitude of high-profile media tests, performance comparisons, cover shots and special features, including the prestigious Wheels Car of The Year Awards. It served as the official pace car at the infamous 1992 Tooheys 1000 at Bathurst. It was later bought by Falken/ OHTSU Tyres Australia, who gave the GT-R its current distinctive livery, and was raced by Keith Carling, Bill Gillespie and Graeme Neilsen in the 1993 Bathurst 12 Hour.
"After 1535 kilometres flat out, she came fourth outright and third in her class," Greg said.
Greg bought the GT-R at auction in December 2021, after seeing the car online. How much do you reckon a uniquely rare 1990 Nissan R32 GT-R might cost you, if you wanted to give it a good home?
"I had to sell four cars to pay for it," Greg said. "I had a Mitsubishi 3000GT, a Version 5 Subaru, which is a two-door WRX, a Final Edition WRX and a 33 Nissan GT-R that I had to sell. Luckily all four cars sold before the auction came around."
In actual Australian dollars, rather than cars, Greg paid $260,000. Greg reckons it was worth every cent.
"There's no other GT-R like it," he said. "This has probably got the most significant history for a GT-R in Australia. This car was making history before it even raced—and it's still racing today."
Greg regularly races the GT-R in the Heritage Touring Cars Series. So, how does she handle all these years later?
"It still goes well but compared to a lot of the cars I race, it's probably a little bit underpowered," he said. "But in saying that, when it rains, it really comes into its own. Obviously, being a fourwheel drive car, it's very good in the wet, and I enjoy driving in the wet. It handles really well."
The GT-R was originally painted in black pearl metallic (the only black car of the original six, which makes it easy to identify in old photos) but was repainted by Falken Tyres to use as a promo car. The turquoise and blue livery makes the GT-R instantly recognisable. "It's surprising how many people recognise it, it just stands out so much," Greg said.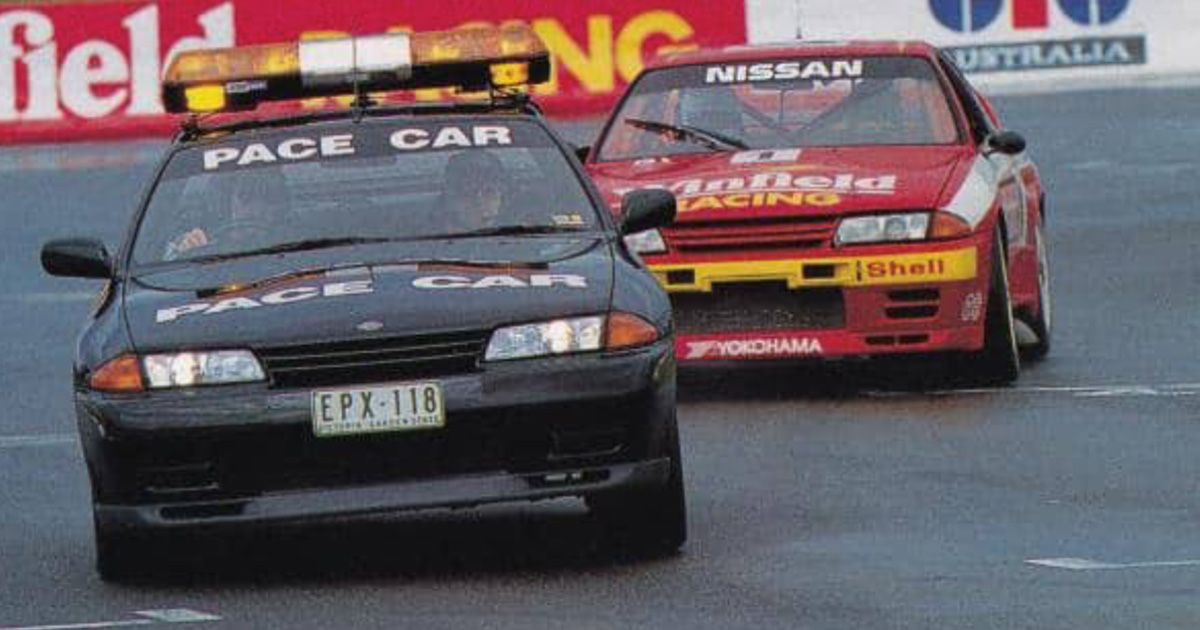 Falken still sponsors the car, providing tyres for race days and so on. Also sponsoring the GT-R are three Capricorn Preferred Suppliers: Atlantic Oils, Bursons and DBA Brakes.
So, was it worth selling four cars to own a bit of motorsport history? "They were good cars, don't get me wrong, but the R32 has just opened so many doors for me and allowed me to do a lot more stuff that I enjoy doing," he said. "It was definitely worth it. The power, the handling—it's just an iconic car, and it's a great car to drive.
Most of us, if we live long enough, might get very nostalgic about the classic Bathurst victories of our youth. Not all of us will go on to actually own a piece of that history though. Although Greg recommends it.
"You have to follow your dreams," he said. "You only live once and you're dead a long time."