The son of 2000 Bathurst 1000 Champion and longtime Supercars racer Jason Bargwanna has added two international TCR (Touring Car Racing) events to his racing schedule for the 2023 season, one in Portugal and a second at the world famous Spa-Francorchamps circuit in Belgium.
The second-generation racer made his international TCR racing debut at the opening round of the 2023 Kumho TCR World Tour held at the undulating Portimao circuit in Portugal on April 29 and 30.
Competing at a totally unknown circuit against a world-class field of drivers and in a similar Peugeot TCR car that he races in Australia, Bargwanna did himself proud with solid performances in the two tightly contested races.
Once all was said and done, the 22-year-old stood on the Portimao podium alongside legendary Dutch TCR Europe race winner Tom Coronel, as Bargwanna had been awarded the TCR Europe Rookie Trophy for his result of twelfth overall in the event's closely contested second race.
Gaining the TCR Europe Rookie Trophy was an impressive inaugural international racing accolade for the Victorian driver. "What a race!," Bargwanna said. "It has been incredible and I can't thank Team Clairet Sport enough for their help and for giving me such a great car.
"It has been a whirlwind of emotions, but racing to the top rookie honour was one of the best experiences of my life. I'm so happy. I can't thank my team, my family and my sponsor group enough. It's been incredible and I'm seriously so pleased," he said.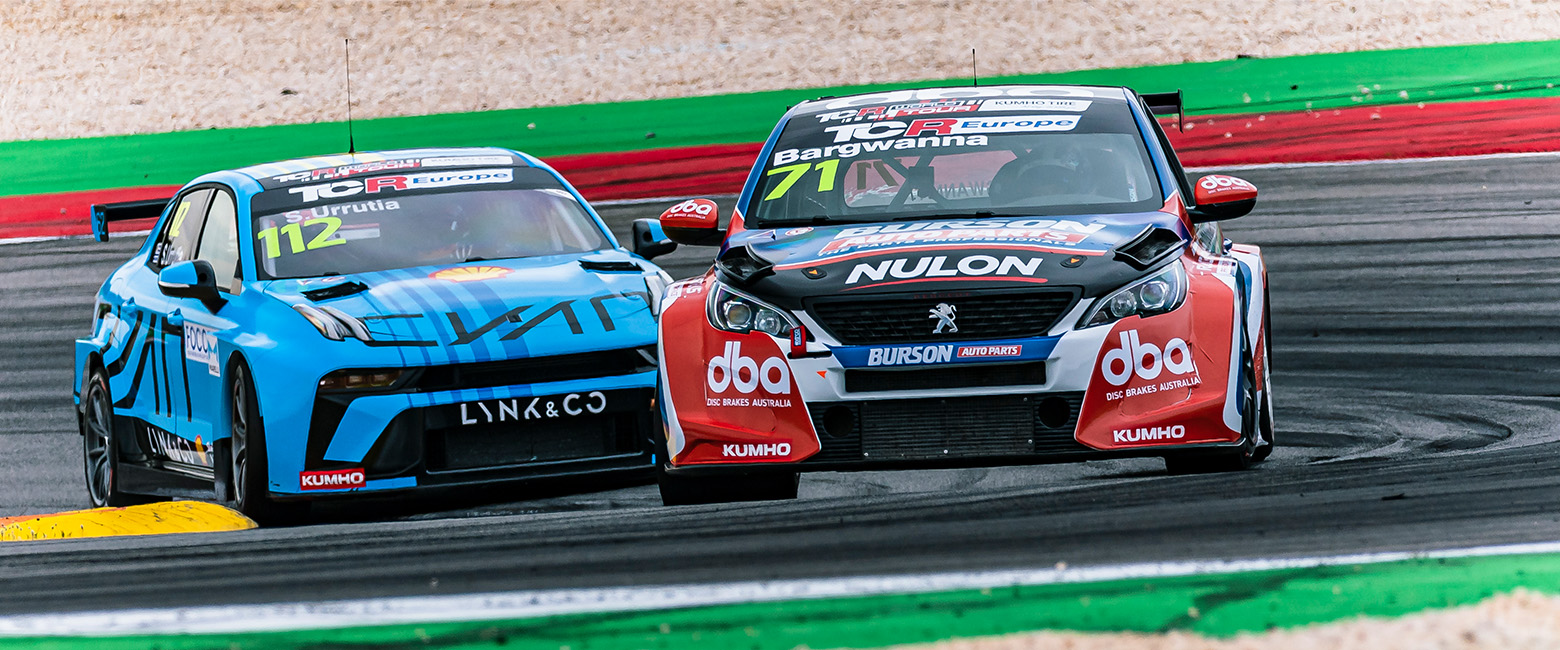 Back home in Australia just two weeks later, Bargwanna raced to double podium results at the TCR Australia Championship second round held at Victoria's Phillip Island Grand Prix circuit on May 13 and 14.
Bargwanna recovered from a five-place starting-grid penalty (relegating him from fifth to tenth for the race start) to race to a fighting fifth-place finish, followed by bettering that in the second race with third and his first podium result of the 2023 TCR Australia season.
The talented racer backed this strong performance up in an intense third and final race of the round to once again finish third and take the final podium place.
No sooner had he gained these impressive results before he was back on a jet to Europe, to compete in the second 2023 Kumho TCR World Tour at Belgium's notoriously challenging Spa-Francorchamps racing circuit.
According to Bargwanna, racing at Spa was the stuff of dreams for the young racer.
"My first lap through turns 2 and 3, which are better known as Eau Rouge and Raidillon, was the best experience of my life and I now know what all the hype is about when people talk about this amazing track. The atmosphere, the Forrest surrounding the track, the facilities — it's just all so incredibly cool," Bargwanna said.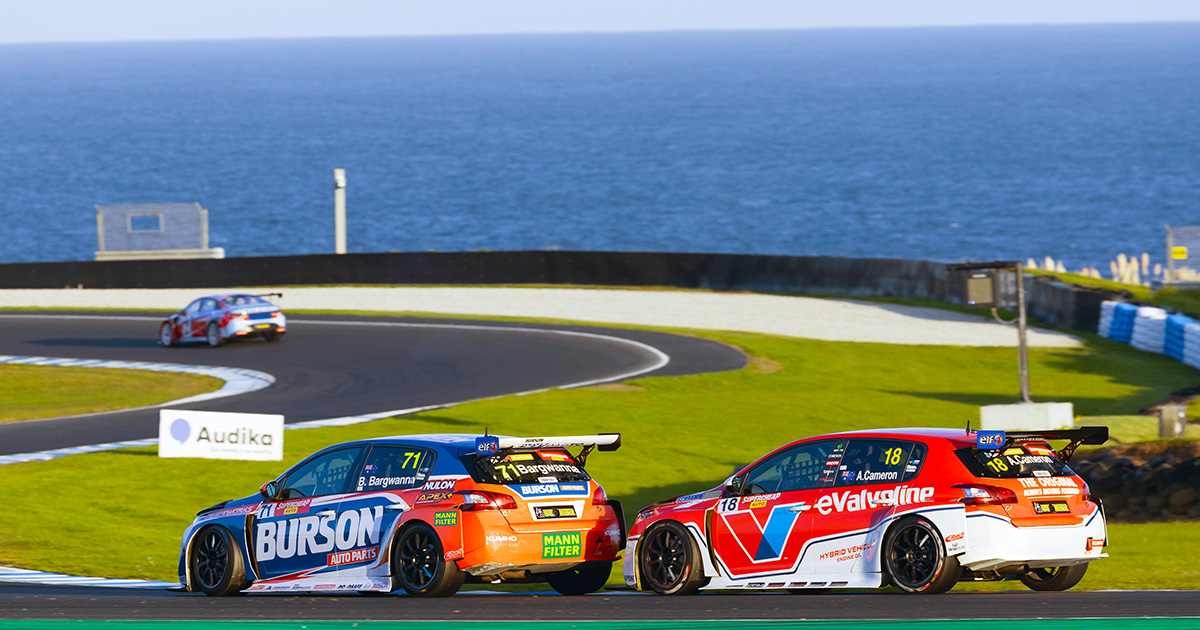 Sadly the Aussie TCR ace was taken out in the opening race by an ambitious move from competitor Dusan Borkovic (which earned Borkovic a three-place grid penalty for the second race). Bargwanna's team worked hard to repair the damage and return him to the track, recovering to finish twelfth in the reverse grid second race. A bump-and-shove third and final race saw the Aussie finish seventh.
"The final race at Spa was a proper elbowsout experience to stay on the track. While it wasn't the result we were after, it was truly an unforgettable experience from start to finish," Bargwanna stated.
In both European TCR events (and with the Australian round in between them), Bargwanna has displayed the grit and determination that has become synonymous with Australian athletes in their sporting endeavours.