With a shortage of qualified automotive technicians across Australia and New Zealand, the competition for good talent is fierce. Workshop owners searching for staff might well find the wages they're offering aren't enough to attract the level of experience they require. It's not just competition from other workshops that's adding pressure to the shortage, either, with many a technician tempted by high-salaried jobs in the mines.
Are you paying your technicians enough?
State of the Nation 2021 found salaries had risen slightly over the previous year, with the average hourly wage for a mechanical technician with less than five years' experience up from A$30 to A$36. Electricians and panel beaters/spray painters were earning an average of A$32 an hour. Those with more experience were likely to be earning around A$34 or A$35 an hour. In New Zealand, technicians with less experience were likely to be earning around NZ$28 an hour, and those with more around NZ$31 an hour.
No matter which part of the automotive industry you're in, attracting and retaining good talent is hard right now. Forty-three per cent of Capricorn Members told State of the Nation 2021 finding good staff was a top five challenge to running their business. That was up from 36% in 2020, the situation was worse in New Zealand than Australia, and it was particularly bad for larger workshops requiring more than five staff.
So, are higher wages the answer?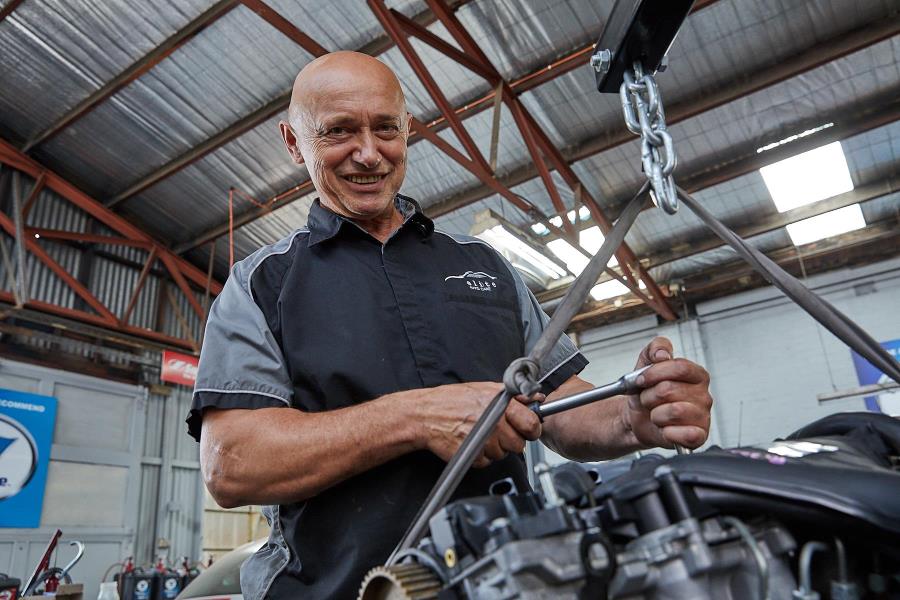 Don't offer Award rates and expect the best
According to automotive business coach Rachael Evans—known as The Workshop Whisperer—wages might be part of the problem but higher wages are not necessarily the solution.
"It's not just about the money, unfortunately—or fortunately, depending how you look at it," she said.
"If you're putting out a job ad and you're only offering Award money, well, all you're going to attract is the people who have a piece of paper that says they have a trade certificate," Rachael said. "They're going to be the bottom of the barrel.
"The Award rate has been horrendously low forever. For at least the last two or three years prior to Covid the average rate was low and stagnant even for a technician with five years' experience.
"But the real key here is attracting people in the first place. The sole focus is not money for most people—although those people do exist. So, it comes down to the job ads you write and the opportunity you're selling.
"If you're just trying to compete on the hourly for a technician, you will be overlooked."
Selling the sizzle, not the sausage
Increasingly, employees are looking for workplaces that can provide them with a lot more than just a pay cheque. Many people are looking for flexible working hours, a good work-life balance, or even training and career advancement opportunities.
"They might want to work a four-day week, or a nine-day fortnight," Rachael said. "They may want something that's flexible. For example, you might have a dad come along who wants to be able to pick up his kids from school two afternoons a week."
If you're searching for new staff, the opportunity is there to include that flexibility in the job ad you write. In fact, Rachael reckoned that was critical if you wanted to attract good candidates.
"If you just put an ad out there that says you need a trade certificate and X amount of years in the trade, your ad won't stand out," she said. "You need to be selling the lifestyle you're able to offer that comes along with the job."
Whether you're trying to attract new employees or retain existing ones, Rachael said it was all about asking the question "how do we add value to this person's life?" not "what do we need to pay this person so they'll do what we want?"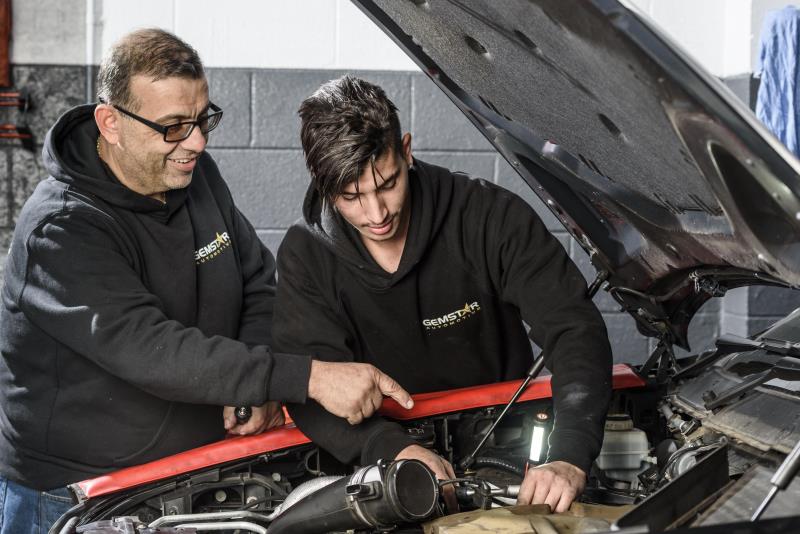 Create a workplace where people want to work
Jeff Smit, General Manager at TatBiz, said creating a good workplace culture was also critical to attracting and retaining good people.
"What attracts good technicians to your workshop and keeps them there is less to do with money than people make out," he said. "It's more about attitude, how the workshop's set up, cleanliness, facilities, training, just the general morale and atmosphere within the workshop.
"A happy workshop where everyone gets on and no-one's flying off the handle and tossing spanners is much better than ones that don't."
We've written extensively about how to create a good workplace culture. You can find some excellent tips and advice here:
Keep your technicians challenged, engaged and busy
Providing job satisfaction, including a diverse range of fulfilling tasks and opportunities to take on new challenges, was also generally more crucial to attracting and retaining good technicians than the hourly rate you pay them, Jeff said.
"I've had a couple of guys approach me in the last few months that are looking for work and want to come and work for me," he said. "They're not leaving for money; it's because they're not learning any more where they are. They're not being treated how they think they should be treated as they progress through the industry. The boss treats them the same as they did when they were apprentices.
"If you're employing three mechanics and everything is done by them, then you're paying them a lot to do the cleaning. From a staffing point of view, you're better off taking on an apprentice because it's a lot cheaper for them to be doing the washing or vacuuming or basic servicing stuff, and it frees up your more experienced technicians to do more of the type of work that requires a highly experienced and trained technician. Your most highly paid people shouldn't be doing the most mundane stuff."
Jeff recommended sitting down with your staff and asking them where they want to be in five years' time, what training they'd like to do, and what you can provide to help them reach their goals.
Build in opportunities for staff to boost their income
Jeff, who owns two auto-electrical, general repair and air-conditioning workshops in Sydney, also offered an example from his own business that led not just to his employees earning more, but to an increase in productivity and a boost to his own profits. It involved his decision to increase his labour charge out rates.
"I didn't want to put up the labour rate and take all the money," Jeff said. "I thought if I put up the labor rate and we're going to become more profitable, I'm happy to share that with the team.
"It worked fantastically well. Productivity actually went up as a result because they felt that I'd just given them a pay rise when they didn't even ask for one. I thought it was only fair to do it to keep them engaged within the business."
Want to know more?
Download the full State of the Nation Report 2021.