Think of the sleek and imposing Traction-Avant of the interwar years, the sporty SM of the 1970s, and the bug-like 2CV that captivates children and adults alike whenever we see one pootling along the road.
With a track record like that, their latest concept car releases are possibly a little less… iconic. Let's take a closer look at one of them — the Citroen 19_19 Concept.
Citroen promises the 19_19 will be "le voyage in e-comfort".
While the 30-inch tyres don't immediately scream "this ride is going to be comfortable", Citroen says the comfort is provided by an innovation — a fully glazed, suspended cabin which sits on a modified version of Citroen's Progressive Hydraulic Cushions suspension system. It's so smooth Citroen has promoted the 19_19 as "a living room on wheels". (Which might also explain the safety-defying passenger seat, which is quite literally a chaise longue like you'd see in a posh city apartment, and the marble magazine rack. No, really: it has a marble magazine rack.)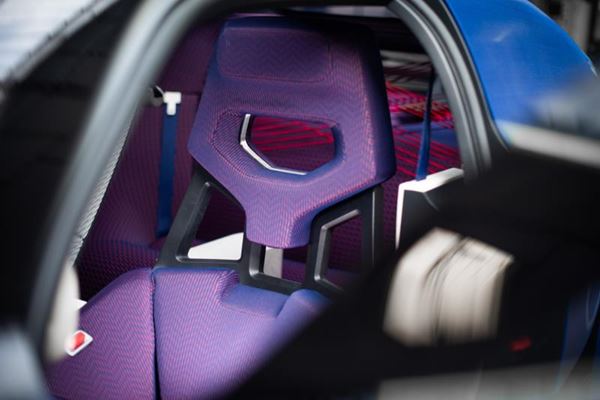 But are we really interested in comfort? No-one who sees a Lamborghini Gallardo zipping past them on the freeway thinks "yeah, but those seats have absolutely no lumbar support". We want something beautiful — and powerful.
How does the 19_19 stack up?
Well, unlike the Traction-Avant and the SM, the 19_19 doesn't really have the most drool-worthy appearance. Apparently, the design is based, in part, on an egg and on a long-defunct Citroen-made helicopter.
Let's get to the power.
The 19_19 is powered by an all-electric drivetrain, and Citroen says it accelerates from 0 to 100 km/h in five seconds and reaches a top speed of 200 km/h. Driven by 100 kWh batteries, the 4WD drivetrain comprises two motors (one at the front, one at the rear) and develops torque of 800 Nm and power of 340 kW. Citroen says the vehicle has a range of 800 km — which would make this ugly duckling more practical for long distance travel than many electric vehicles.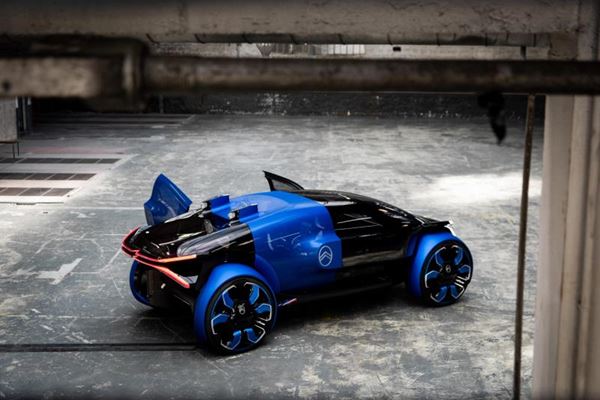 Compare that to the Tesla Model 3, currently available. Tesla says the Model 3 hits 100 km/h in 3.3 seconds, has a top speed of 261 km/h and has an estimated range of 657 km. The big difference, really, is that the Tesla might just be a more practical option for a family trip to Coles than a car with a chaise longue.
OK, so we're giving the 19_19 a well-mannered hard time because of its over-the-top design. Obviously, it's important for car manufacturers, like Citroen, to have the space to be creative and try new things with concept cars. And no-one really expects to see the 19_19 — complete with chaise longue and marble magazine rack — sweeping around the Great Ocean Road in the near future. Concept cars are the place for manufacturers to try out all their kooky ideas.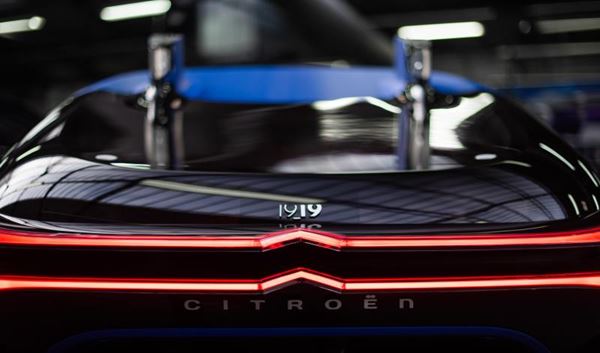 But another Citroen concept car, the Ami, is on its way. It's a reprise of an old Citroen name, but it's being marketed as the heir to the 2CV. When the Ami concept was launched in 2019, it looked a bit like a particularly robust vacuum cleaner — especially with the charge cord hanging out of it. Yet it received rave reviews. Now that car (technically a quadricycle) is about to hit the streets of Paris and… it still looks like a vacuum cleaner. So, sometimes, taking a risk pays off — and the public falls in love with a kooky concept.