Sure, the Toyota LQ doesn't look much like the customised 1982 Pontiac Firebird Trans Am that every single kid on the playground was obsessed with in the 80s. But its artificial intelligence capabilities are about as close to KITT's as modern car designers have managed to create so far.
Toyota says the LQ — which was first released as an electric concept car in 2019 — uses advanced technology to "build an emotional bond between car and driver".
Apparently, the combined capabilities of the car's AI, its (SAE Level 4 equivalent) automated driving system and its personal assistant (called Yui) allow the car to learn from the driver and then deliver a highly personalised driving experience.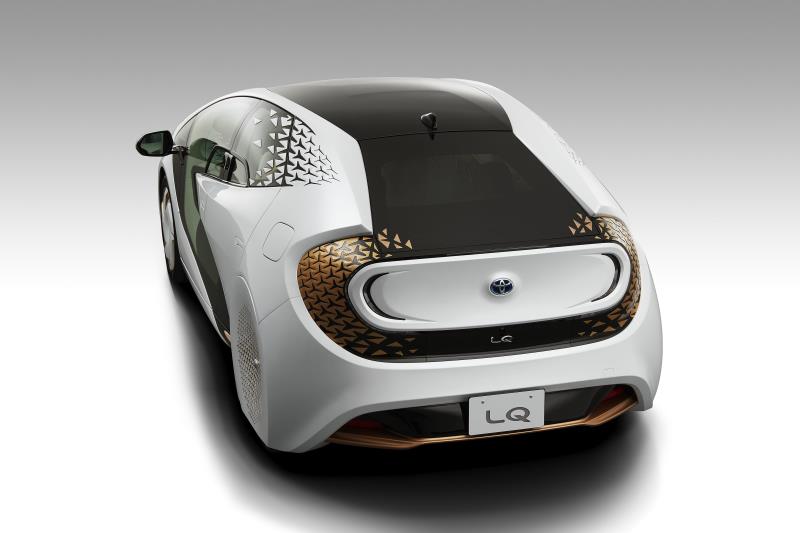 The LQ will talk to you, just like KITT talked to David Hasselhoff. It'll be able to change settings based on your mood – from the lighting and music to the air con and seat position. Through its facial recognition technology it'll know if you're tired, or if you're not paying attention. Apparently, it'll even have a conversation with you about your favourite topics, to stop you falling asleep.
According to some sources, the concept has a 54.3 kWh battery pack, powering a 150 kW and 300 Nm motor for a 300 km range, and it's powered by the same EV unit Lexus is using in the UX300e SUV.
For all its technology and intuition, the LQ does diverge from KITT in at least one area: the famous Knight Rider car was a work of fiction. And while many concept cars are a little bit of make-believe, the LQ looks set to become a reality.
Depending on who you believe, the car was meant to be a common sight around the 2020 Tokyo Olympic Games. Obviously, that Olympics was cancelled, so we may never know for sure, but with Toyota a major sponsor of the games, it is plausible they planned to do exactly that.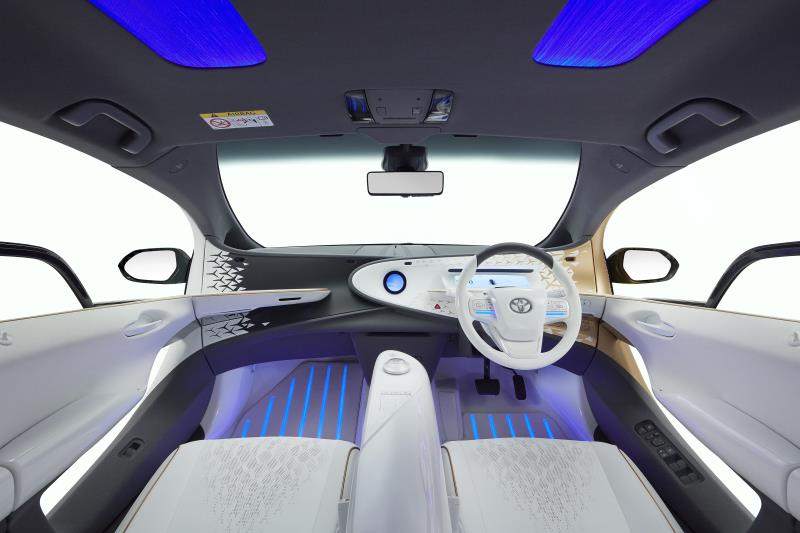 By May last year rumours were hot that Toyota was about to put the LQ into production – including Yui and the other spooky, sci-fi, intuitive Knight Rider-style technology the concept car promised – by the end of 2020 and start sales in 2021.
That talk hasn't materialised into anything concrete as yet (although Toyota has announced plans to launch two new EVs in the US later this year, so there's still time).
But there can be little doubt Toyota — like many other car manufacturers — is taking the EV future of motoring very seriously indeed. Toyota aims to expand to 70 electrified models and 15 BEV models by 2025.
The company has also been working hard on battery technology and says it has now developed solid-state batteries which could fully charge an EV in 15 minutes and provide twice as much range as the lithium-ion batteries commonly used in EVs to-date. That could revolutionise EVs – including any planned LQ.
Whenever Toyota finally releases the LQ into the marketplace, they'll be missing a trick if they don't get David Hasselhoff to launch it.