Classic car lovers might argue Minis stopped being Minis when the sleek new Minis came along in 1999, with BMW's very successful relaunch of the make.
Anyone who owned a late 70s model Leyland Mini Clubman might argue Minis stopped being Minis when they had improved the engine design to the point where you could safely drive through a puddle without either:
a) conking out in the middle of it, or
b) having a rubber washing up glove taped over the distributor in order to avoid conking out in the middle of it.
Others might argue Minis stop being Minis the minute they started to look more like maxis. And the latest Mini design released by BMW does, indeed, look more like a maxi-taxi than the low-slung character car — synonymous with the swinging 60s, The Italian Job and Mr Bean — that we all know and love.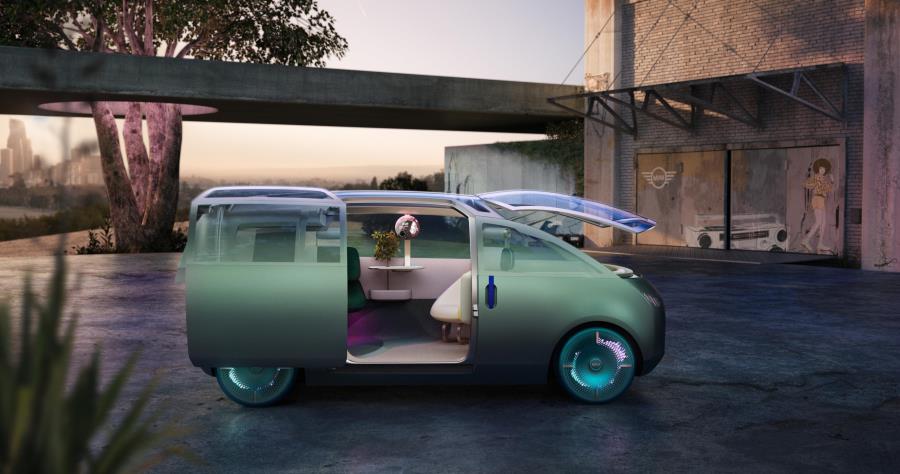 But this exciting new concept, the Urbanaut, is still very much a Mini — and not just because BMW has slapped the logo on it. We'll get back to that in minute. First, what is the Urbanaut?
The Urbanaut is Mini's vision for what near-future electric autonomous people carrier vehicles might look like. That vision includes an interior that looks more like a living room, a front window that opens up to become something akin to an automotive verandah, and "a carefully honed approach to fragrance and sound".
This is, if that "WTH moment" didn't give it away, a concept car. And like so many concept cars it's very big on big ideas and very small on practical details. But what we do know confirms the Urbanaut actually adheres to many of the original design requirements of the original Mini.
When British Motor Corporation boss Leonard Lord commissioned the design of the first Mini in the mid 1950s, it was in the midst of a fuel shortage. He wanted a fuel-efficient miniature car that maximised interior space while being no more than 10 feet long, four feet wide and four feet high (3 m x 1.2 m x 1.2 m). Six feet of those 10 feet (so 1.8 m) was to be given over to the passengers, not leaving much space for an engine (but enough to fit a small, four-speed transverse engine).
In the end, the first Mini released in 1959 was slightly taller (1.4 m) and wider (1.42 m), but it was still incredibly compact.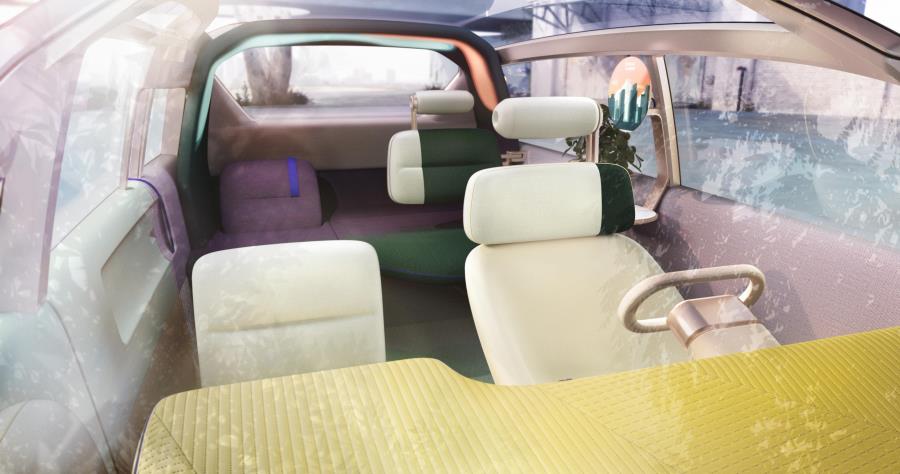 The Urbanaut is 4.46 m long and BMW says it offers "maximum space on the smallest possible footprint" — true to the Mini concept.
"Its height allows it to provide an interior space that can be used in many different ways and offers a whole new ease of movement inside the car," BMW says.
Leonard Lord would be pleased to see the Urbanaut is also incredibly fuel efficient, having eschewed the internal combustion engine entirely, in favour of an electric drive system, thus ensuring emission-free mobility.
The original Mini was also very light on mod cons. It didn't have a radio, barely had a dashboard, and didn't have seatbelts, all to save weight. There's no going without the mod cons in the Urbanaut but, being autonomous, it barely needs a dashboard… so it turns into a daybed, in case you want a nap.
True to the original Mini, the Urbanaut has minimised the number of components and unnecessary materials in the design. It actually features a high proportion of recycled materials, and most of the components of the car can, in turn, be reused or recycled.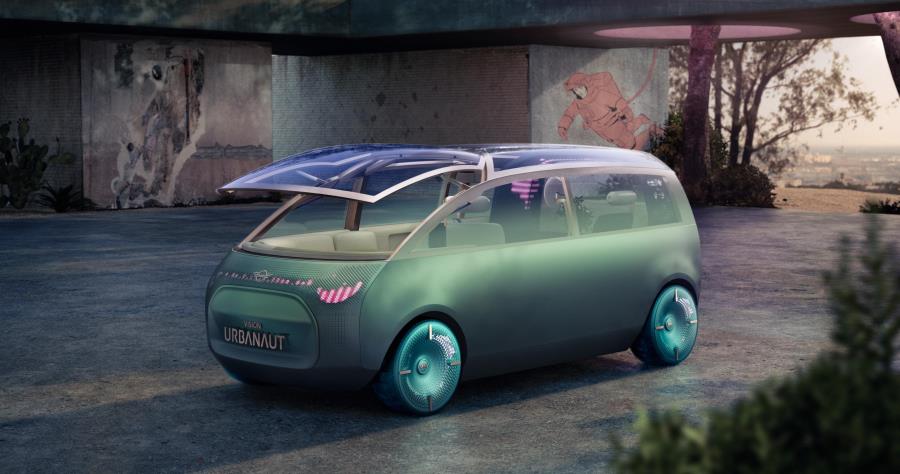 By now you're probably wondering what the deal was with the fragrance thing. This is how Annabell Coffinet, Fragrance Designer at the BMW Group, explains it: "We wanted to link the Mini brand identity with a fragrance signature for the first time.
"This waft of something intangible, refreshing and unexpected brings emotion to how the brand's message is communicated, a kind of international signature with a high recognisability factor. It will be discreet and revealed as part of a welcome scenario."
No, we're not convinced either. But if a fragrance change becomes the equivalent of an 'oil and filter change' in the future, Capricorn will be right alongside you with reliable Preferred Suppliers.
There's one last way the Urbanaut is every inch a Mini. It has been designed so you want to spend as much time in it as possible. In fact, BMW insists it has created "an urban space for people when it's standing still, significantly increasing the amount of time they will want to use the vehicle or just hang out in it."
Anyone who has owned a Mini, especially a classic Mini, will tell you they find any excuse to spend time in their Mini. They're never just a car: they're a lifestyle.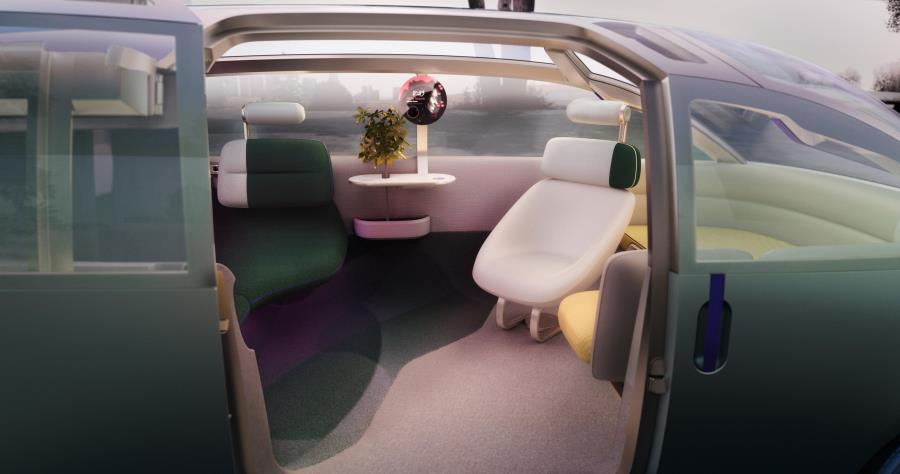 The fact is, Minis don't stop being Minis just because they aren't as small as the classic car. Minis, including the Urbanaut, are Minis because they adhere to the original concept — an energy efficient, technically advanced, compact-as-possible, family car with an innovative spirit that maximises interior space for the smallest possible footprint.
Minis have a certain spirit. The Urbanaut has that spirit in spades (and a fragrance, too).