What was once a regular task in any workshop is now a rare treat for most mechanics. But not for Capricorn Member Garry Tomlinson. He owns Kenwick Automotive Performance in Perth's eastern suburbs, and he specialises in servicing vehicles he calls "the old-school classics".
"I just like the simple cars," he said. "It's like going back to basics. You know you can open the bonnet and see the motor. It's not wrapped in plastic and hasn't got 15 million sensors on it.
"I just love the old-school cars. I grew up with them."
Did you just get that whiff of nostalgia? (Or was it petrol?)
Garry and his partner, Vicki, live and breathe classic cars. In fact, Garry has recently bought a 1964 Ford Falcon XM ute, which he's using as his workshop vehicle.
"I bought it from one of my customers," he said. "He'd brought his XC ute in and I was doing some work on the carby, and he said he had an XM ute he wanted to sell.
"He showed me some photos and said he'd bring it the following Saturday to show Vicki 'because she'll like it'."
It turns out, Vicki and Garry both liked it, and he bought it.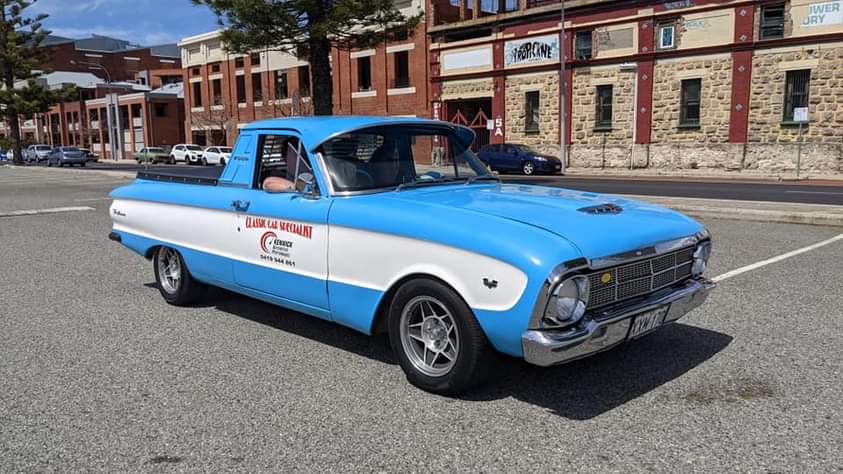 "It's got a 170, three-speed manual gearbox with a column change," Garry said. "I'm in the process of rewiring her at the moment — we were driving home not long after we bought her and she ran out of headlights!"
Garry has recently installed an aftermarket aircon unit which mounts under the dash and has plans to upgrade to disc brakes on the front wheels. But otherwise he said the XM was in good condition, with "just a few bits to tidy up". (That tidy up, not surprisingly, included new halogen headlights.)
Ford introduced the XM series Falcon in 1964. Based on the XL, it boasted a swathe of improvements including stronger ball joints in the suspension, new front upper wishbones, bigger axle shafts and tougher engine mounts. The model was produced for only a year before it was superseded by the XP Falcon, with its torque box steel subframe.
Garry had previously owned both an XM sedan and an XP – suggesting something of an affinity with the X series.
"The very first one I bought was XP, which was the last of that four-model range of that shape, but that needed a lot of rust cutting out," he said. "While I was looking at fixing that up, I bought the XM (sedan). I prefer the XM styling — it's the shape of the headlights and the grill."
In between the XM sedan and the XM ute, Garry owned a 1969 Ford ZC Fairlane sedan for several years. He'd intended to use that as his workshop vehicle, but when his customer offered him the XM ute, he couldn't resist returning to his beloved X series. The Fairlane was sold to his cousin's son, who is restoring it. And the ute is now freshly sign written and ready to advertise Kenwick Automotive Performance around the streets of Perth.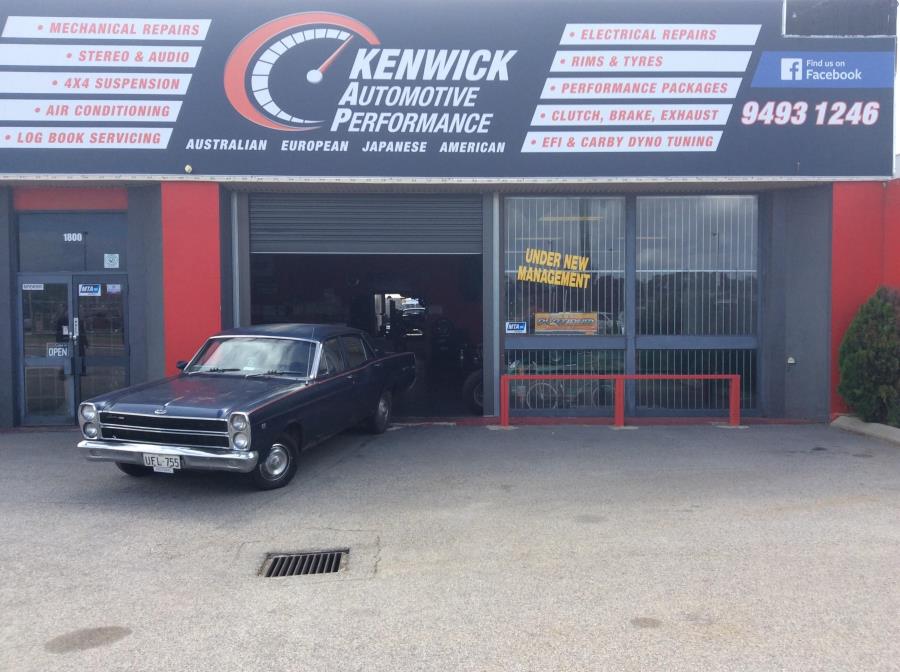 The Kenwick business isn't Garry's first. He's had it for about four years but has owned other workshops previously. The workshop had been doing a lot of luxury sport vehicles when Garry bought it, but the client base soon evolved thanks to Garry and Vicki's involvement in the classic car scene. (Vicki has been driving an XL model Valiant Charger for the past 14 years.)
Now 62, Garry reckons he's been playing with cars since about 1970.
"I changed my first head gasket when I was 12," he said. "It was my brother's 1958 Holden."
But his brother wasn't exactly standing over his shoulder, making sure young Garry got it right.
"He was down the pub. So was my father. After I fixed it, I was driving it around the backyard when my Dad came home, and I got in trouble for touching his tools!"
Among the vehicles hanging around Garry's Kenwick workshop on the day Ignition called were Vicki's 1972 VH Valiant, a 1960 DeSoto, a '73 Cadillac and a '66 Mustang.
He said most of the vehicles that drive up onto the apron are still carburettor-powered. Which is great news.
"I love playing with carbies," he said.
For Garry, that's not nostalgia; it's a way of life.