New Zealand has an incredibly rich motorsport history; it has nurtured some of the world's most successful racing drivers for decades. One of the reasons for this is the number of challenging motor racing circuits that can be found across the length and breadth of the land of the long white cloud.
One of the most exciting of these, Pukekohe Park Raceway, will close as a motor racing venue in April 2023, ending a more than six decade run as one of New Zealand's most significant, successful and exciting motorsport venues. First opened in 1963 and named after the city where it is located, the name "Pukekohe" is an abbreviated Te Reo phrase, translating to "Hill of the Kohekohe," which is a tree that is native to the region. Pukekohe is located approximately 40 kilometres south of Auckland and has been a popular horseracing, motor racing, cycling and community events venue.
Pukekohe Park Raceway was constructed to replace Ardmore, which was an aerodrome, to become the new home of the New Zealand Grand Prix from 1963. As the host of this major motorsport event for 29 years, Pukekohe was visited by many of the world's greatest Formula One racing drivers. Between 1964 and 1975, this event was also the jewel in the crown of the Tasman Series that saw Australia's fastest open wheeler drivers join New Zealand's and the world's best in a multi-race dual country competition. This provided European drivers with an opportunity to stay sharp competing against strong competition during their winter, attracting the best of the best.
To give you an idea of the calibre of the drivers who raced in the New Zealand Grand Prix and the Tasman Series at Pukekohe Park, race fields included Stirling Moss, Graham Hill, Jim Clark and Jackie Stewart. Winners of the New Zealand Grand Prix at Pukekohe Park include legendary Kiwis Bruce McLaren and Chris Amon, along with Craig Baird and Paul Radisich.
Formula One World Champions John Surtees, Graham Hill, Jackie Stewart and Keke Rosberg also stood on the top step of the New Zealand Grand Prix Pukekohe podium, along with international racers such as Australian Frank Gardner, Italian Teo Fabi and Brazilian Roberto Moreno.
Legendary Kiwi driver Ken Smith was also a New Zealand Grand Prix winner at Pukekohe Park, along with countrymen Steve Millen, Dave McMillan, David Oxton and Andy Booth. Australians Frank Matich, Neil Allen, John McCormack and Warwick Brown also won this most prestigious of TransTasman motor racing accolades.
Along with Pukekohe Park's outstanding open wheeler racing history, the tight and speedy 2.91-kilometre circuit has also been the host of some of the most spectacular Production Car and Touring Car series races, including Australia's Supercars Championship.
Pukekohe was also the venue for New Zealand's premier production car race, the B&H 500 mile race (later a 1000 kilometre race) featuring famed drivers such as Peter Brock, Dick Johnson and the outstanding Kiwi Jim Richards.
In 1996 the New Zealand Mobil Sprints held a round at Pukekohe Park Raceway and the Auckland region venue also held an annual V8 Supercar round from 2001 to 2007.
The BP Ultimate Safety Car was used to say Farewell to Pukekohe Park Raceway at the final Supercars Championship round held there in September 2022.
Australia's V8 Supercars returned to the circuit in 2013 following the completion of safety upgrades including the addition of a series of corners before the hairpin turn to lower the high average speeds around the circuit. Supercars remained at the venue, save for pandemic forced cancellations in 2020 and 2021, through to their fifteenth and final Pukekohe showdown which was held in September 2022. The Pukekohe Supercar swansong saw Will Davison and super-fast Kiwi Shane Van Gisbergen share each of the race victories.
New Zealander Greg Murphy takes the prize for the most Pukekohe round wins, with five, followed by Van Gisbergen who shares double round wins with the most successful ever Supercar driver, Australia's seven-time Champion Jamie Whincup.
I'm sure I speak for anyone who has ever experienced the excitement of Pukekohe Park Raceway in full flight as a fan, driver, official or team member when I say ngā mihi which is the Te Reo Māori phrase for "Thank You". Pukekohe Park Raceway will be greatly missed.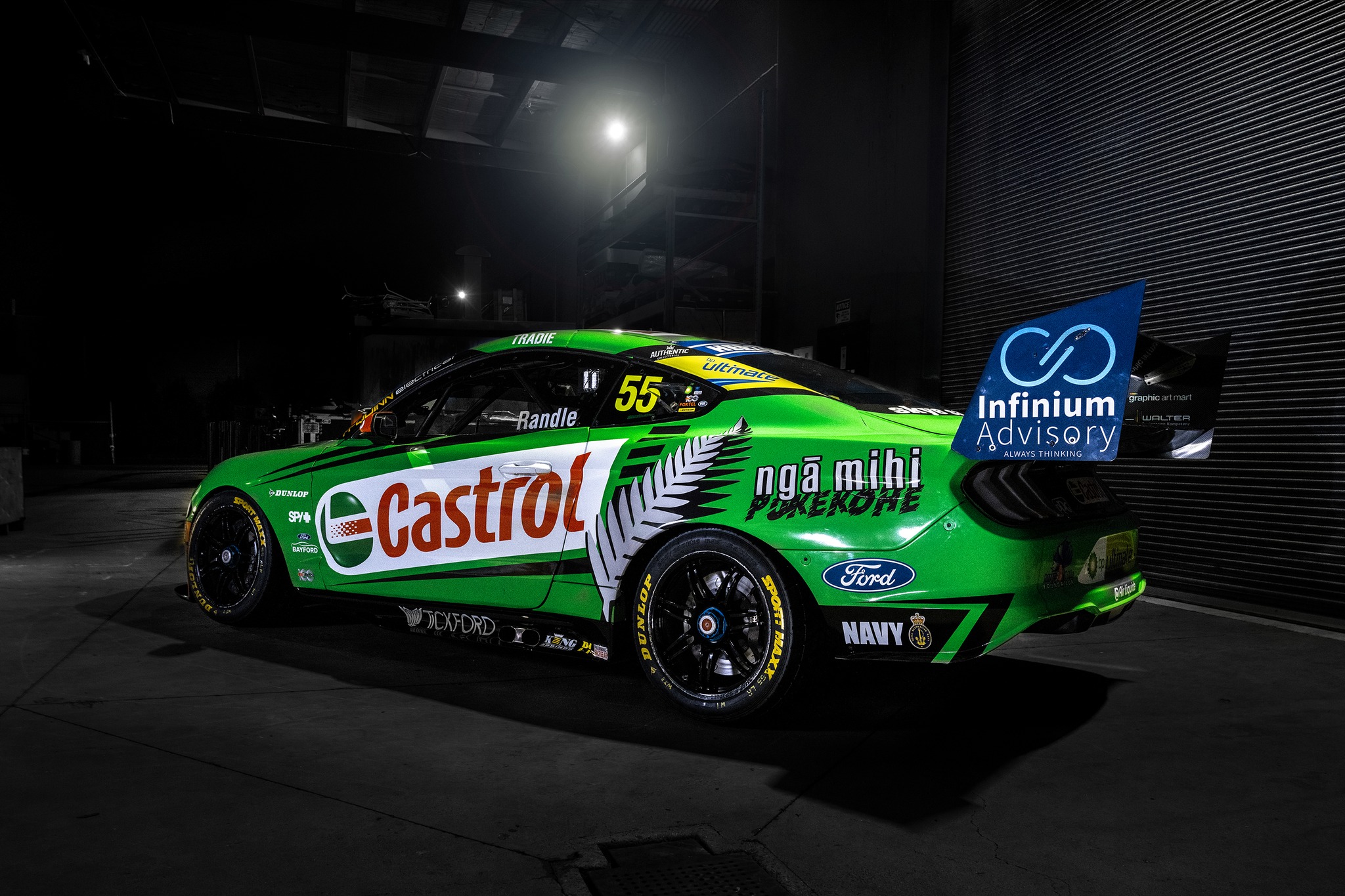 The iconic silver fern, emblematic of New Zealand's national identity, was added to the sides of Thomas Randle's Castrol Racing Mustang along with the message "ngā mihi, Pukekohe" as a tribute to the historic New Zealand racing circuit at the final Supercars Championship round held there in September 2022.