That most masculine of SUVs—a vehicle inspired by the US military's Humvee, a vehicle literally created at the behest of The Terminator actor Arnold Schwarzenegger, the ultimate gas-guzzling all-American vehicle that's about as big as your average beach house—is now electric.
If you're one of those with your petrolhead buried in the sand, denying the future of vehicles is electric, then we regret to inform you the battle has now clearly been lost. You've just answered the door to Arnie, agreed your name is Sarah Connor, and been blindsided by the consequences. The argument is over.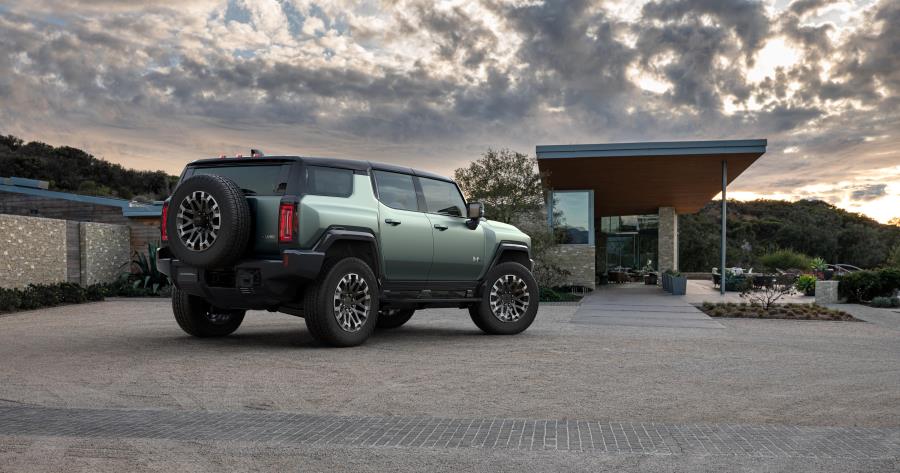 But can this new Hummer EV really be the electric "supertruck" GMC claims it to be?
The first thing to note is General Motors is no novice at electric drive trains. The new Hummer includes the brand's proprietary Ultium batteries and drive units, which are now several generations into development. What does that get you? 620 kW (830 hp) and 15,591 Nm of torque. That's generated by a 205 kWh battery pack between the two main frame rails and three motors (two on the rear, one at the front). The range? About 480 km on full charge. It recharges pretty fast, too, thanks to an 800-volt DC capability of up to 300 kW. It's no wimp when it comes to towing, either (up to 3,400 kg).
It is, of course, still absolutely massive. The SUV version is five metres long (without the spare tyre), has a 3218 mm wheelbase and (if you count the mirrors) is 2380 mm in width. The pickup version is slightly longer and wider. Good luck getting that into your average city multistorey car parking space! The ground clearance is more than 40 cm, and it rides on 18-inch wheels and 35-inch tyres.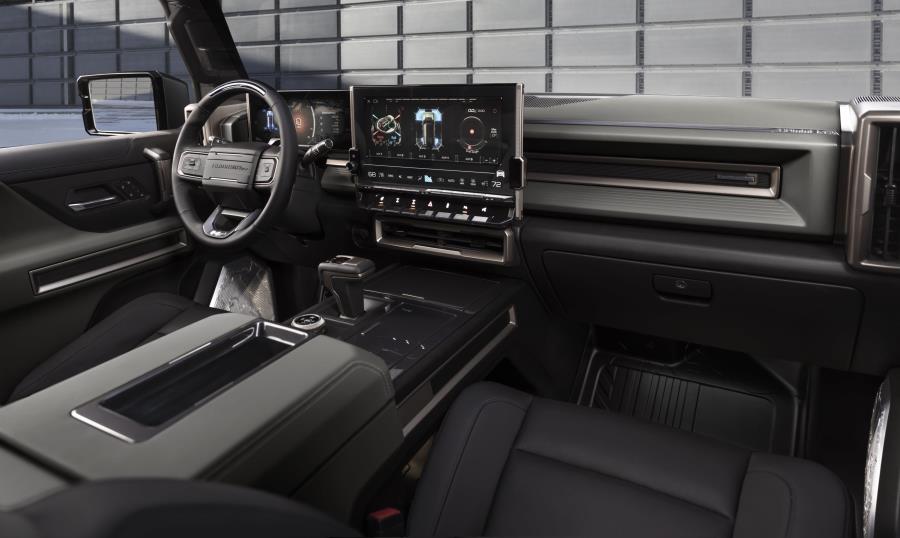 So far, so cool. But here's where (to overcook the Terminator analogy) the Hummer EV gets a little bit "T-1000" compared to the old "T-800". The Hummer EV has 4-wheel steer, so its rear wheels can turn up to 10 degrees in either direction, allowing the vehicle to drive diagonally at low speeds. It also has what GMC calls "extract mode", where drivers can add an extra 15 cm or so of height, using the adaptive air ride suspension. Both of those features will be fantastic for off-roading.
Then there's all the usual kinds of modern bells and whistles: the surround vision cameras, the digital key, the infotainment system, a whole heap of off-roading widgets, SuperCruise for hands-free driving and automatic lane changing, and some 200 or so customisable features.
As far as we know if you reduce it to liquid metal, the Hummer EV doesn't reconstitute itself, but at this stage we wouldn't put anything past GMC. They really do appear to have thought of everything.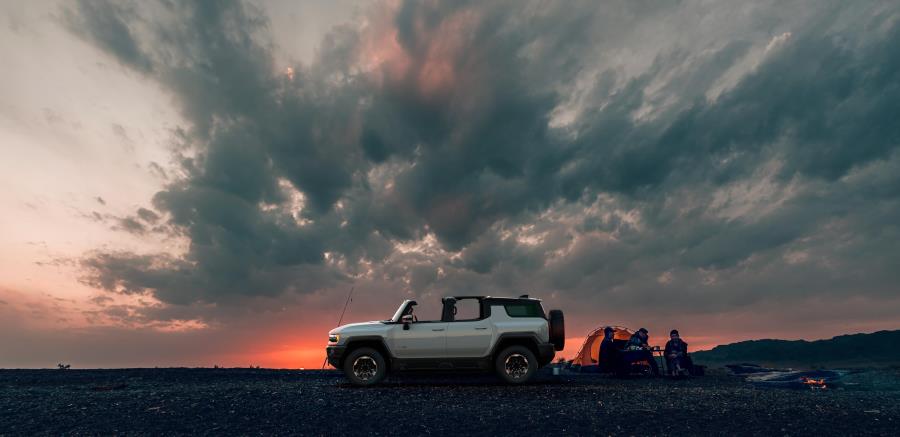 So, the final question is, will anyone buy it? To which the only answer is, they already are. People seem to be as enthusiastic about the Hummer EV as Schwarzenegger was about the original Humvee.
The Edition 1 version of the Hummer EV has already sold out in the US. By April this year about 66,000 people had put in an order for one and, according to reports, most of those orders were from people who'd never owned an EV before. Of those, more than 80 per cent planned to tow or go off-roading in their Hummer EV. Which just might go some way to showing the EV doubters, the "head in the sand crew", that the impending death of the internal combustion engine might not necessarily mean the death of a fun weekend.
When it comes to electric vehicles, judgement day is coming—whether we like it or not. Like Sarah Connor, we all need to be prepared for it. Driving a Hummer EV seems like a pretty cool place to start.