Judging the Capricorn Rising Stars competition is something I look forward to being involved in each year. Reading through the nominations is encouraging and reassuring, knowing these are the individuals who will one day be the leaders of this industry. To see so many passionate apprentices enthusiastically learning their trades gives us insight into the direction we are all heading. If these nominations suggest anything, it's the strong future ahead.
The Capricorn Rising Stars competition is unique, as skill level and technical proficiency are not what I am focusing on when judging. With a number of competitions already existing to reward those who excel in these areas, this competition is focused primarily on the apprentice's passion and attitude. Apprentices offer significant value to workshops beyond an extra pair of hands, and acknowledging and rewarding these qualities benefits the apprentice, the workshop and the industry as a whole.
Some qualities that always stand out to me in an apprentice application are:
Giving anything a go
Having an apprentice who jumps at the opportunity to give something new or challenging a go, regardless of technical proficiency, is a huge asset to a business. The ability to be proactive and take initiative indicates that the apprentice is eager and excited to learn.
Learning from mistakes
Everybody makes mistakes, especially when learning a new skill, but it is how we fix the mistakes and whether we learn from them that are important. How an apprentice deals with an adverse situation is a true indication of their potential and character. If your apprentice isn't afraid to speak up when they have done something wrong, and are quick to learn from a mistake, then they are a great candidate for the Capricorn Rising Stars competition.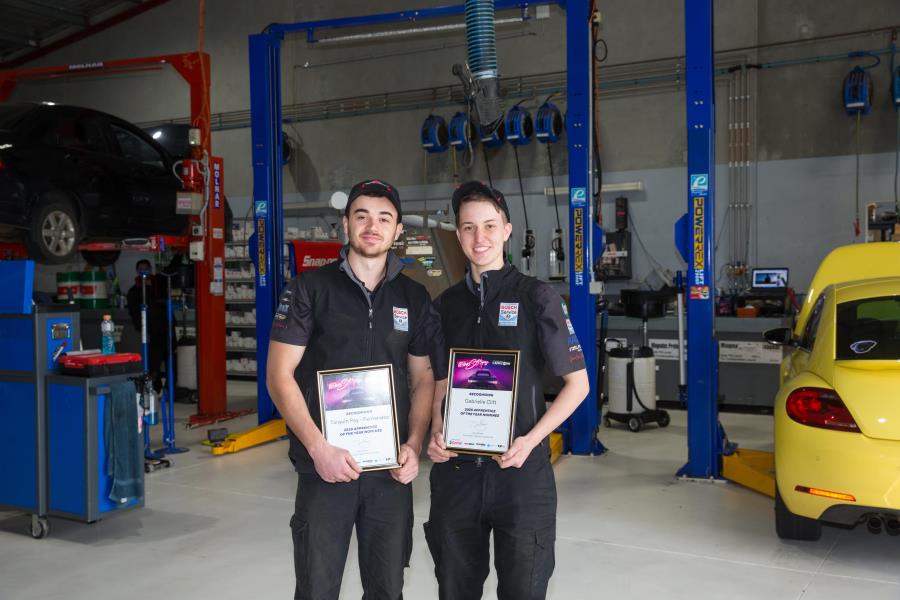 Going the extra mile
Whether an apprentice is willing to go above and beyond in the workshop, in customer service or in smaller everyday tasks, they deserve recognition. It is this enthusiasm and can-do attitude that will help the industry continue at a high standard.
Thinking outside the box
An apprentice can provide a fresh new perspective for a workshop. By having the confidence to suggest changes, an apprentice can be involved in significantly improving workshop efficiency. It is important that this confidence is rewarded, as it will encourage them to continue to think outside the box in the future.
Any apprentice with a can-do attitude deserves the recognition of a Capricorn Rising Stars nomination. Even if they are learning the ropes or still developing their skills, a nomination is an indication of the potential you see in them. With every nominee receiving a certificate, an opportunity is created to personally thank your apprentice for the value they bring to the workshop. Rewarding their enthusiasm will encourage apprentices to continue their learning and increase their sense of belonging and commitment to the workshop.
Choosing finalists is always challenging, and it is always a close competition with so many promising apprentices being put forward. I would recommend encouraging your apprentices to put equal time and effort into each of their responses. Each question is scored individually, so providing only a brief answer to one question could be the difference of progressing through to being a finalist or not.
I look forward to reading apprentice applications again this year. It's great to see Capricorn Members supporting and training the future leaders of the industry. I wish all nominees the best of luck with their applications and encourage Members to nominate their star apprentices.
Nominate your apprentice today at cap.coop/stars.