Here's a fact to impress your friends: The most produced motor vehicle in history is a motorcycle. The Honda Super Cub has been manufactured continuously since 1958. By 2017, more than 100 million of the deceptively simple step-through motorbikes had been sold worldwide.
Its enduring popularity and incredible success make the Honda Super Cub a true icon of the road. It is one of the great democratising vehicles of the 20th Century, giving millions of people— from Asia to Africa to the USA—access to a cheap and easy form of independent travel. And that's exactly what it was designed to do.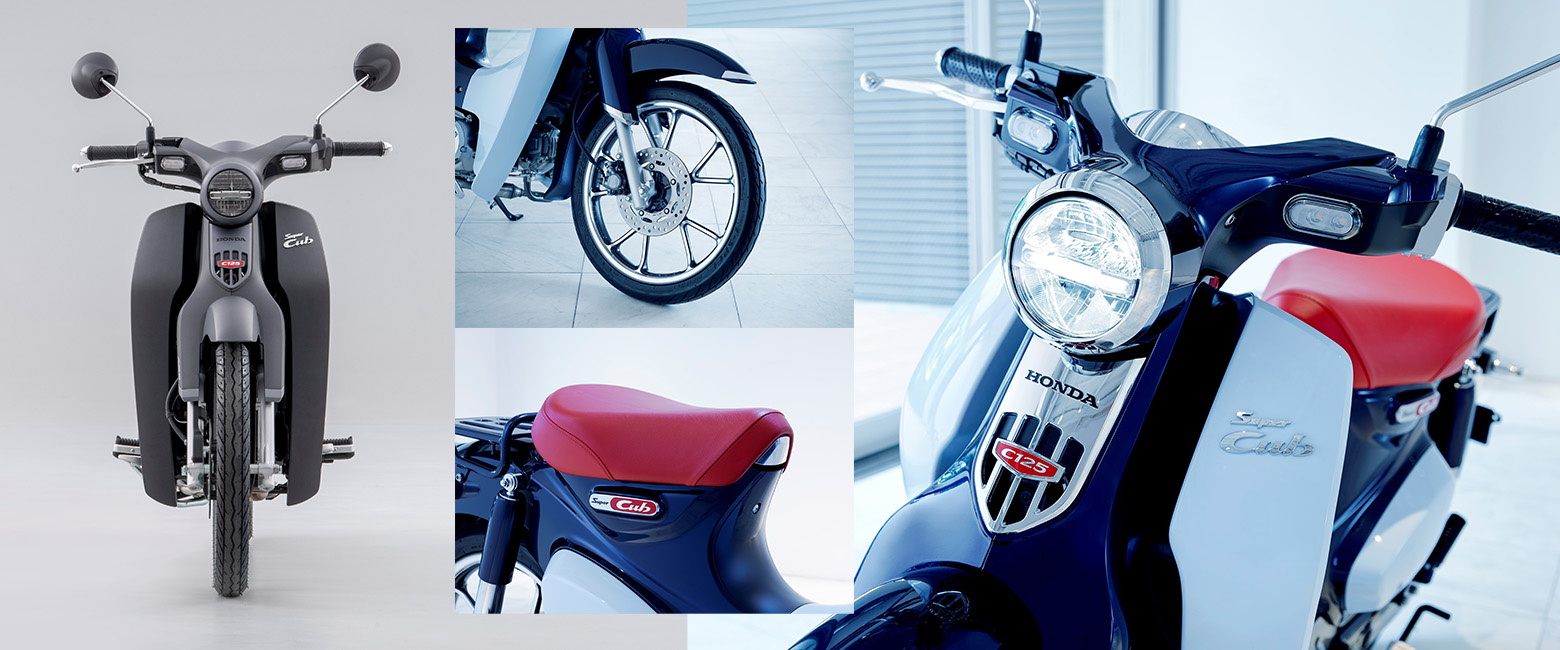 The Super Cub story starts in 1956 when, on a trip to Germany, Honda founders Sochiro Honda and Takeo Fujisawa saw the incredible popularity of mopeds, scooters and small motorcycles. The potential for an affordable, Japanese-made motorcycle—one that was more reliable and more aesthetically pleasing than anything already on the market—was obvious. Work on the design began immediately. Honda wanted a motorbike that would appeal to the masses, could be used on both city and country roads, was powerful and reliable, and "could be ridden with one hand while carrying a tray of soba noodles in the other".
It was the last criterion that led to the inclusion of the centrifugal clutch and semi-automatic transmission which made the Super Cub so easy to ride. As one Honda historian noted, it"took the terror out of motorcycling" for ordinary people, which ultimately helped fuel the Super Cub's popularity.
The Super Cub C100 went on sale in 1958. It used a pressed steel monocoque chassis, with a horizontal engine placed below the central spine, allowing a step-through (or underbone) design. It was more stable than a scooter, thanks to the 17-inch wheels and the location of the motor. It has a pushrod overhead valve air-cooled fourstroke single-cylinder engine that could produce 3.4 kilowatts (4.5 horsepower) at 9,500 rpm for a maximum speed of close to 70km/h.
Sales were OK, not stellar. There was no hint of the incredible success Honda would go on to enjoy with the Super Cub. But an early problem with the initial clutch design became a huge PR win, when Honda sent out a technician to personally visit every single Super Cub owner at their home to repair the problem on-site and free of charge.
But real success would not come until a genius advertising campaign which launched in the US in 1963. The "You meet the nicest people on a Honda" campaign ran for 12 years and made people completely rethink what it meant to own and ride a motorcycle. The advertisements eschewed the bad boy or biker image so often associated with motorcycle riding, showing women riding their Super Cubs (sold as the Honda 50 in the US) to do their grocery shopping and happy young couples riding along suburban streets. It was upbeat, respectable, suburban and middle class. It was a stroke of genius. In 1963, Honda was selling just 40,000 Super Cubs a year in the US (which was about the same number the company was producing in a single month). By 2008, sales of Super Cubs had passed 60 million worldwide.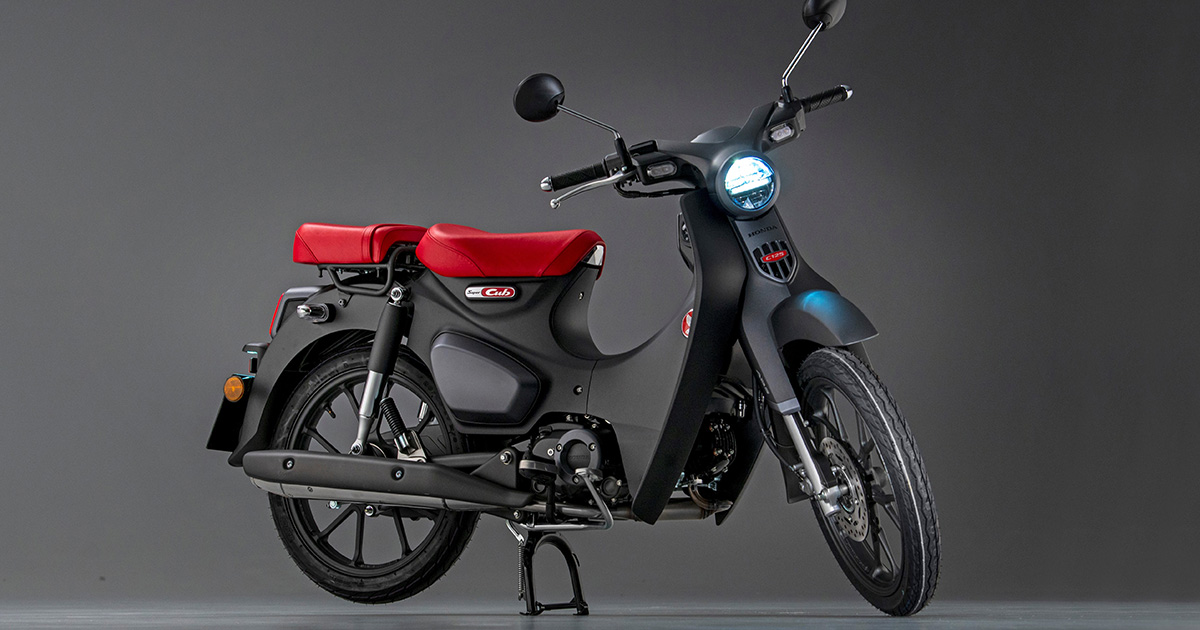 Over the decades, surprisingly few models of the Super Cub have been released. The first variant, the C102, was launched in April 1960 and featured an electric start (as well as the kick-starting) and a coil ignition, but was otherwise the same as the earlier model. Other early iterations had similarly minor design tweaks, like enclosed front forks or square lamps instead of round ones. Different models were released in different countries and regions too, like a moped version sold in some parts of Western Europe, or a larger 100cc model made especially for Asian markets. In 2018, a new 125cc model was released in the USA, Europe and Australia featuring ABS front brake discs, LED headlights and keyless ignition. It still featured all the Super Cub's greatest hits—the step-through, the wind guards, the two-tone paint job, the old school badge and headlamp.
By 2022, the latest Super Cub C125 featured a matte grey colour scheme with red seats, a pillion seat and foot pegs as standard, a more powerful SOHC air-cooled engine (delivering 1.5L/100km) and improved suspension to "smooth out the urban" ride. In this age of Deliveroo and Uber Eats, a lot more people are delivering soba noodles on motorbikes, so that's not a bad shout on Honda's part.
Honda claims, with good reason, that the Super Cub's appeal has never gone out of fashion. With more than 100 million produced and who knows how many still on the road, the Super Cub isn't just an answer to a trivia question, it's still the answer to many people's travel needs all over the world. It is truly a vehicle that has earned its icon status.