"It's partly driven like a car, and partly flown like a fighter jet," says Lotus chief aerodynamicist, Richard Hill.
How's that for a profile title? You'd swipe right, right?
The E-R9 isn't quite here yet. Lotus says it'll be ready for the racetrack in 2030. Its design builds on technology already integrated into the Evija (Lotus' "pure electric hypercar") including an advanced electric drivetrain, enhanced with torque-vectoring, which powers each wheel independently. The expectation is that by 2030 the industry will have created mixed cell chemistry batteries that provide world-beating energy density and power density, and they'll have the ability to "hot-swap" batteries during pit stops.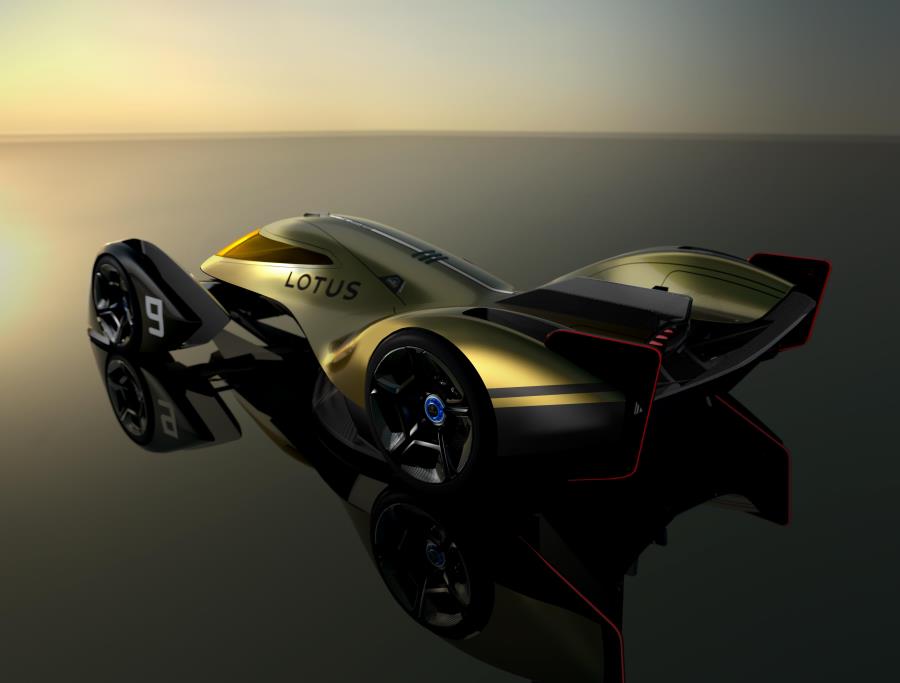 So, that's what's under the bonnet (or what Lotus hopes will be under the bonnet). But for the sake of our fantasy automotive Tinder profile analogy, it's the look of the E-R9 that matters—those aerodynamic sweeps and curves. Lotus says the E-R9 will have "morphing" body panels, or "active surface that can change their shape and attitude to airflow either at the press of a button by the driver or automatically according to performance sensor inputs". These will "deliver minimum drag on the straights and maximum downforce on corners".
What about the fighter jet part?
"Vertical control surfaces at the rear would generate aerodynamic forces to help the car change direction, without limitations of grip at the tyre control patch," Lotus claims. So, there you have it: a tail wing, like a plane.
While we might be swiping right on the E-R9, in reality, it's not swiping right on you. It's unobtainable. That future you're imagining together is a pipedream, not a reality. You're not a match. (It's probably a catfish, anyway.)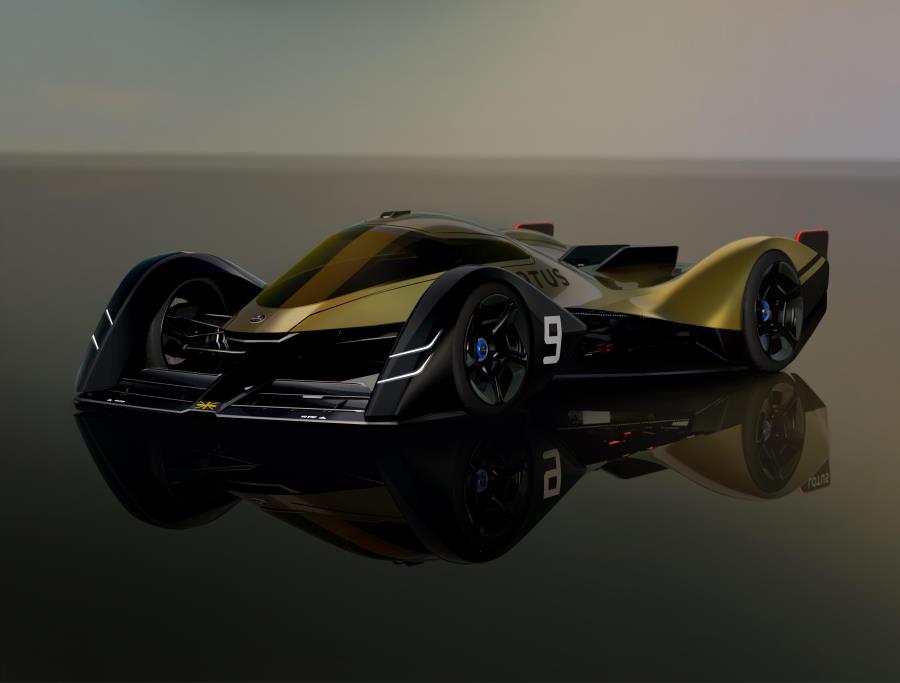 On the other hand, the Lotus Emira could well be a match. It's every bit as beautiful and has plenty of personality—you'd still swipe right.
The Emira is Lotus' new supercharged 3.5-litre 289 kW power (400 hp) V6. It comes with a six-speed manual transmission as standard, with an optional six-speed auto with paddle shift. It has been developed on a new lightweight bonded aluminium chassis, rides on 20-inch ultra-lightweight V-spoke forged alloy wheels, and has LED lights all round, a titanium exhaust finisher, heated power-fold door mirrors and rear parking sensors. The seats are heated and it has climate control and cruise control, keyless start and selectable drive modes. It does zero to 100 km/h in 4.3 seconds and has a top speed of 290 km/h.
The Emira is Lotus' first new series production model in more than a decade and it's set to rival the Porsche 718 Cayman. It's being released onto the market next autumn. When you see it, you should probably swipe right. You wouldn't want to miss out on the Emira if it's a match.