It's a very happy fortieth birthday to this month's Member Ride — a 1981 Holden WB Kingswood ute.
The ute belongs to Capricorn Member Warren Rabey, of Warren's Tyre and Brake Service in Morley, in Perth's inner eastern suburbs.
With Holdens set to disappear from Australia's roads over the coming years, it's always great to see such a well-kept vehicle in near original condition.
Warren said the ute was originally owned by the Shire of Kulin, in the eastern Wheatbelt of Western Australia. When the council was done with it, they sold it to a local farmer.
"He decided he didn't need three licenced vehicles on the farm, so he gave it to his son to sell," Warren said.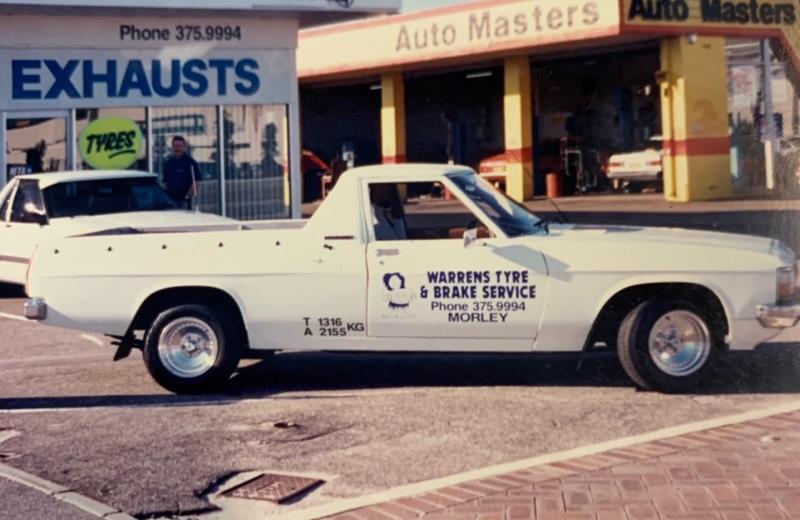 This was in 1996, the year Warren opened his workshop.
"I was looking for a ute for my business and I found this one," he said. "As I was driving out there I kept thinking this would be rubbish, but when I got there it didn't look too bad, so I bought it."
The WB spent the next couple of decades ferrying and collecting spare parts, as business required.
It's appropriate that the WB has always been a working vehicle. When Holden produced them (between 1980 and 1984) they only offered commercial body models — ute, van and one-tonner. They came with either a 202 inline-six or the 253 V8 engine, and in three- or four-speed manual or three-speed automatic.
After many years of hard work, in more recent times Warren's WB has been lovingly restored, including rebuilding the engine, rust removal and a new paint job.
"I've tried to keep it as original as possible — it still has the original six on the motor in it," Warren said.
"It started out as a project to do it up, but it's taken a long time because I never get time to do it — I'm always fixing everyone else's car.
"So, it's still in the process of being finished off, but it's a nice comfortable car to drive."
That "finishing off" includes fitting a new exhaust system and some detailing.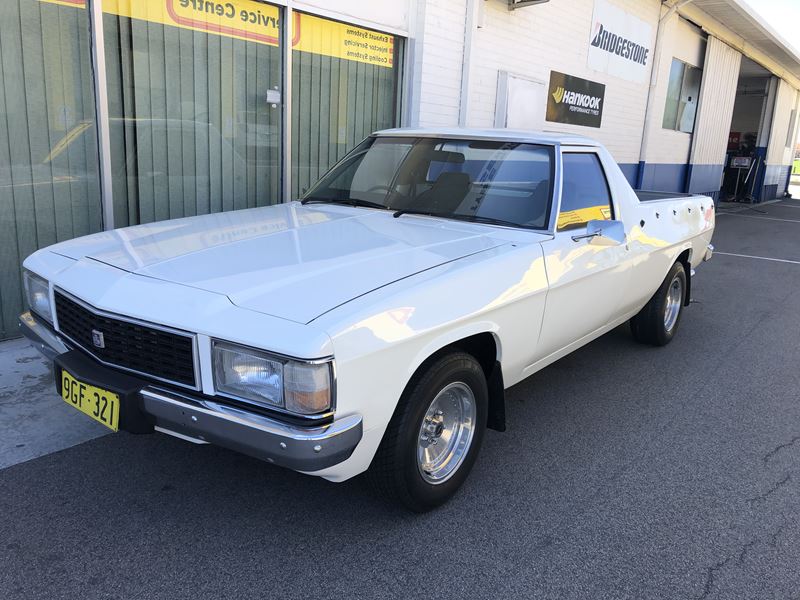 Warren said he had always owned Holdens (when he was 17 he did up an HR station wagon) but the WB "is just a particularly very nicely shaped vehicle".
So, what's his plan for the ute beyond its fortieth year? By the sounds of things, it's a well-deserved retirement involving a nice warm garage and a regular Sunday drive.
"Once it's finished I'll drive it — but it won't be my everyday drive," he said.
"We like driving down along the beach, down the West Coast Highway."
What a delightful sight the WB will be for all who see it cruising down the coast — and what a fitting future for a vehicle that has given 40 years of hard work.