Among those starring cars is a stunning 1968 Pontiac Firebird, painted in a yellow hue called "Mayfair Maize".
But even Hollywood couldn't have come up with a story and a starring role for a Firebird that matches the one we've been told by Capricorn Member Kim Licari of Knoxfield Automotive Repairs, in Wantirna South, Victoria.
Her husband, Geoff, has been a motor mechanic for more than 30 years and the couple have owned the Knoxfield workshop for 23. Geoff grew up in the automotive industry: his father, Vic, was a motor mechanic and owned various service stations and workshops around Geelong.
And it's a scene starring Geoff and his dad where our movie opens.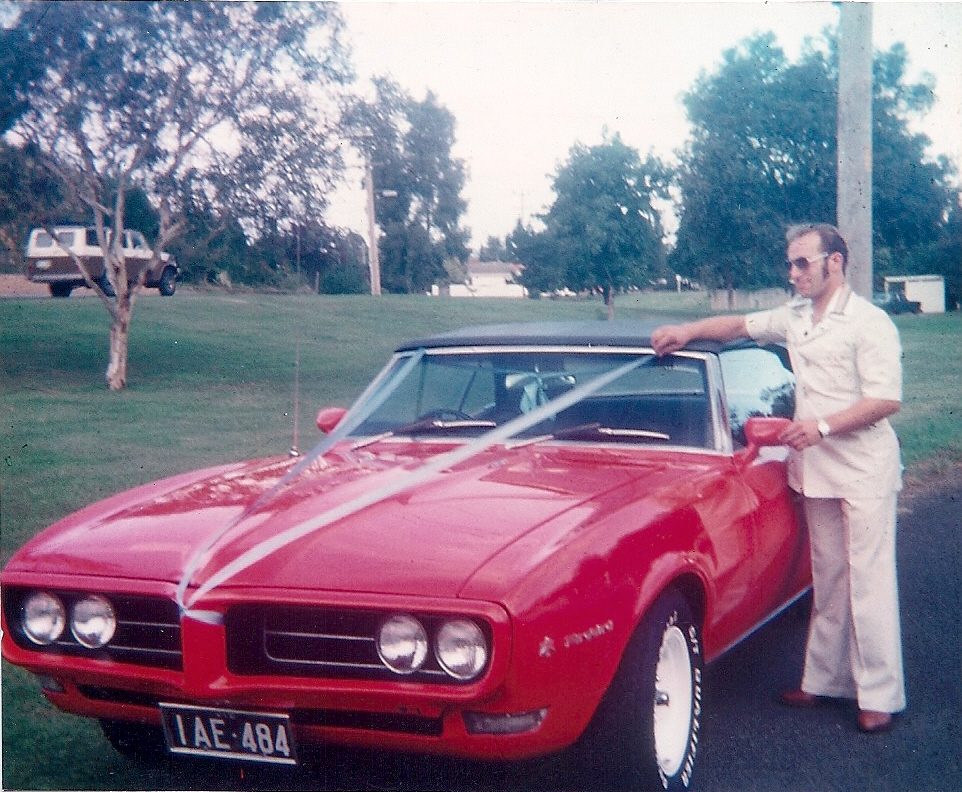 "When Geoff was around five years old, his dad had a 1968 Pontiac Firebird Convertible," Kim said. "Geoff has many fond memories of this car — mostly of sitting on his dad's lap 'driving' the car.
"Geoff also says that the love and memories he had for that car is what made him want to become a motor mechanic."
But like any good Hollywood script, what really sets our story in motion is a shocking incident that turns everything on its head.
"Back in the 1970s when Vic owned the Firebird, he had it parked on the nature strip out the front of his house in Geelong," Kim said. "Unfortunately, one night a drunk driver crashed into the back of the car and pushed it into a tree. This accident caused some very extensive and expensive damage to the Firebird and the driver did not have any insurance, so Vic did not get any payment to fix the car.
"Vic tried to have some of the panel damage repaired, but between work commitments and financial reasons was never able to afford to get it fixed properly and get the Pontiac back on the road."
The Firebird was all there, but it was in pieces. Parts and panels were in boxes where it sat, with a cover over it, in Vic's garage for many years. But Geoff was determined it wouldn't stay that way.
"Geoff always wanted to get that Firebird, his dream car, back on the road," Kim said. "When Geoff and I were in our early twenties, Geoff asked his dad if he could buy the Firebird off him so he could restore it.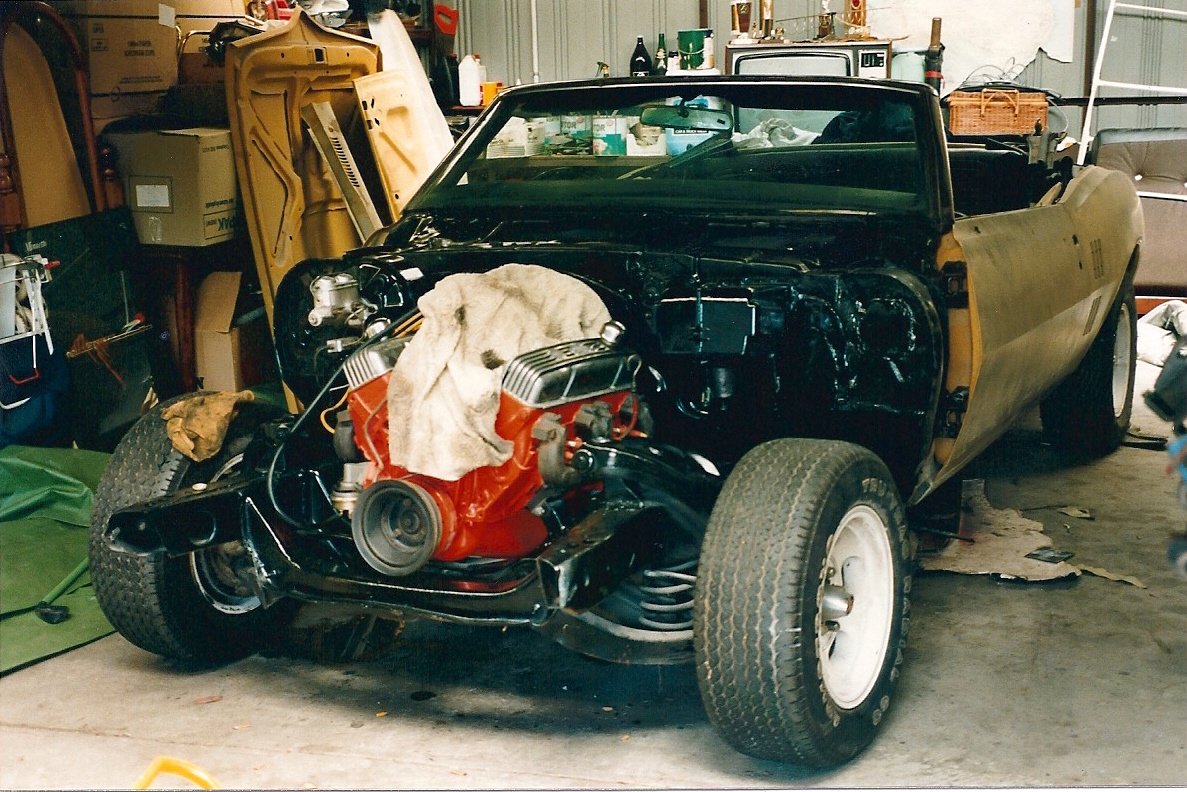 "As Vic never had the money or time to do this himself, he agreed for Geoff to purchase the car on the proviso that when he restored it, he would then sell it to use the money to buy our first house." So, in 1994, the couple purchased the car for $5000.
With the help of a couple of mates — one a panel beater, one a spray painter — and with Geoff a motor mechanic, they spent endless hours in Geoff's cousin's garage restoring the Firebird. Once restored it had a rebuilt engine, new paintwork, a new interior and a new convertible roof fitted.
"This rebuilt car was such a dream come true for Geoff and his dad. It was so great to see all of Geoff's hard work pay off."
The couple kept the car for a couple of years, during which time Geoff took it to car shows and it played a key role in several weddings. But then, in 1996, the inevitable day came. Geoff and Kim wanted to buy a house — and Geoff needed to keep his promise to his Dad. The couple sold the Firebird, raising almost $30,000 for a deposit on their first home.
"Geoff has always regretted that sale," Kim said. "He always missed that car — to the point that he purchased another Pontiac Firebird at one stage. It was not the same, so he only hung onto it for a short period of time and sold it."
But fear not, movie buffs — here comes your Hollywood ending!
It's the year 2020. The Covid-19 pandemic is causing chaos around the world. Businesses are shuttered thanks to lockdowns. At home, in Victoria, Geoff is scrolling through Facebook and various car websites when he spots the very car he's been pining for all these years — his dad's old Firebird.
It's in South Australia, and it's for sale.
Geoff immediately messaged the seller and confirmed by checking the VIN that it was, in fact, the same vehicle. They then spent hours sharing information about the car before Geoff told the seller he wanted it and he'd pay the asking price of $45,000.
But this Hollywood script still had one last twist for Geoff and Kim: the pandemic meant borders were closed. Geoff couldn't collect the Firebird without having to self-isolate for two weeks in South Australia and then another two weeks in Victoria when he got home.
In the end, he organised for a freight company to pick up and deliver the car.
Finally, Geoff and his Firebird were reunited. Since he'd last seen her, she'd had a new crate motor installed. Other than that, she looked just as she had when Geoff last saw her. She had only done about 15,000 miles in the intervening 25 years.
"The key was still on the same Pontiac keyring that Geoff had given to the original buyer who had purchased it from us," Kim said.
Since having the car back, Geoff has rebuilt and upgraded the motor, updated the rims and tyres, and replaced the bonnet.
"He wants to do a total body restoration at some stage, but for now he is just so happy to have it back in the family, where it will continue to stay — as he has no intention of ever selling it again!" Kim said.
Now that is a "happily ever after" worthy of a Hollywood film.