In 2019, the University of Sydney released their report titled One of the boys, investigating the work and career experiences of Australian women working in automotive trade occupations. One of the recommendations to improve women's participation in the automotive industry was to increase the visibility of tradeswomen to give women role models.

Capricorn currently has three women sitting on our Board of Directors. Two Member Directors, Julie Wadley and Lydia Stjepanovic, and Independent Director Donna Vinci. Whilst Donna has vast experience across finance and IT (other traditionally male-dominated industries), for International Women's Day, we sat down with our Member Directors Julie and Lydia to discuss what it's like to run an automotive business in 2022 and demonstrate the career opportunities within the industry to aspiring tradeswomen.
Both Lydia and Julie are Capricorn Member Directors, meaning they simultaneously run successful automotive businesses and represent Member interests on the Capricorn Board of Directors. Both are busy positions that require a lot of experience, dedication, and time.
Julie began in the automotive industry when she and her husband opened their collision repairs business in 1972. The business was a family passion, and when her husband became unwell and lost a hard-fought battle with cancer in 2008, Julie took on the management of the business by herself.
Julie is Capricorn's first-ever female Director, appointed in 2014, after dedicating years to the ongoing development of the automotive industry through numerous boards and committees. Julie has also busted the glass ceiling a few times, being the first person to receive a Lifetime Achievement Award from the MTA WA, the second woman to receive a similar award from the National Collision Repairer and winning the 2005 AAMI/Paint & Panel Best Small Shop award.
Lydia is our most recent addition to the Capricorn Board after being born and raised in the industry. A second-generation automotive business owner, Lydia initially explored a successful career outside the automotive industry before returning to her family business. Since purchasing her parents' business in 2019, Lydia and her husband have driven double-digit business growth, won multiple awards in business and customer service and been consecutive finalists in a national business award.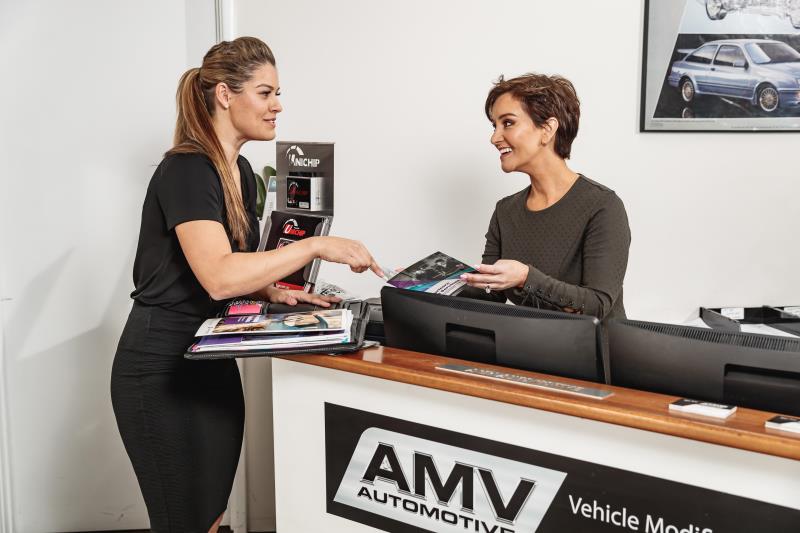 Why the automotive industry
Everyone comes to the automotive industry for different reasons, and on different paths. However, most people working in the industry all share one thing: a love for all things automotive. Julie and Lydia are no different, with different paths, and for different reasons, but both share the love for the automotive industry.
Julie's husband was keen to be his own boss, so Julie worked to support their dream of business ownership in their early days. After spending years passionately running the business with her husband, developing the systems and processes to keep the business running smoothly, Julie transitioned to managing the business by herself when her husband fell ill.
Lydia, by contrast, was born into the automotive industry, so you could almost say she inherited her love. After helping her parents in the business during high school, Lydia finished a business management degree, fell into a customer experience role, and spent some time in the wine industry. When the opportunity to help her parents out became available, she returned to 'help' and has never left. As she explains, she and her husband 'wake up in the morning, excited to go to work.'
When asked what keeps them going on the tough days, Julie and Lydia noted loving the challenges thrown their way as business owners. Constantly overcoming the challenges keeps them passionate. As Julie mentioned, 'if you can solve it, you've succeeded.'
Lydia mentioned getting a thrill when she can change people's perceptions about the automotive industry. She enjoys demonstrating that the modern workshop is a professional, specialised workplace full of passionate team members.
Their advice when things get tough? When it's difficult, you realise how good you are, and how much you love what you do.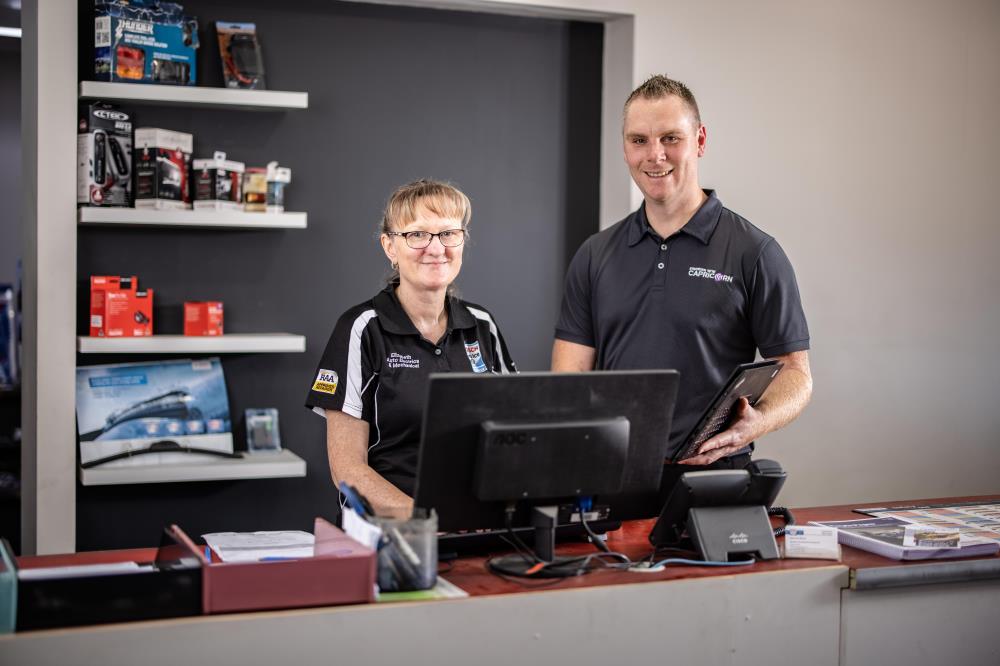 Running a business
It's important to celebrate the wins we experience when running our businesses, no matter how big or small. After spending so much time under the hood of a car, or swept up in paperwork, it can be hard to see how far we have come.
As many Members' reading will know, building a business from scratch is really hard. Breaking into the collision industry with different insurers and established repairer networks can be even harder. Proving her business was good enough and they could do the job is an achievement Julie is incredibly proud of.
Lydia is proud of the customer-centric workshop she and her team have worked hard to create. As she explains, so many people in the automotive industry are passionate people but struggle to communicate effectively with customers. Focusing on strong communication skills has made their workshop stronger, as anyone can talk to customers and provide exceptional customer service.
A few other business initiatives such as removing the hierarchical structure of the business to create a great workplace culture and building a new website have contributed to double-digit year-on-year growth for Lydia and her team.
And whilst we must celebrate the wins, it's also important to acknowledge the challenges we have overcome to arrive where we are today. Among the numerous challenges to running a business, the constant upgrade cycle and reaching capacity are challenges Julie has had to overcome. At the moment parts can also be a struggle to come by, so she has had to keep a larger parts inventory to compensate.
For Lydia, getting into the mindset of running a business, and juggling conflicting work and family commitments when working on the business by herself have been particular challenges. She also shared how unique it can be to learn how to work with a spouse, dividing responsibilities, creating processes and making sure everything gets done without stepping on each other's toes.
As Julie notes on overcoming challenges, when running a business, you develop a gut instinct. You make a decision, and you have to stick by it and own it. You can explain why you made the decision, but you can't go backwards. Lydia adds you can't seesaw. If it doesn't work, it doesn't work. You try your best to fix it and then move on.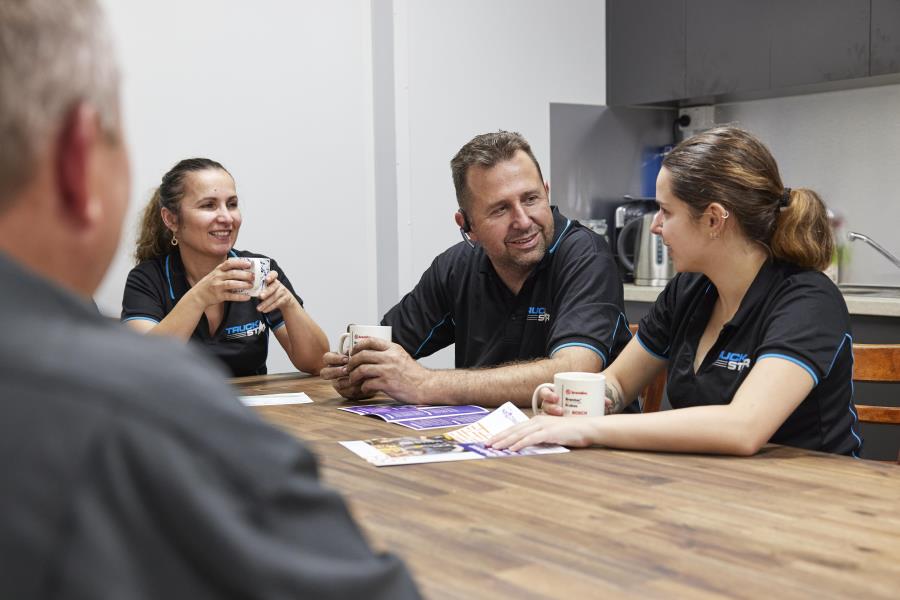 Women in automotive
When discussing how the experience of women in the automotive industry is unique, Julie mentions she has a giggle when sales reps make assumptions regarding the decision-makers in the business. She says, 'you can see the floor open up beneath them when my team come to find me.'
In Lydia's workshop, she often finds customers still want to talk to a (often male) mechanic. Whilst the mechanics provide the same information, customers still have preconceptions regarding her ability to answer their questions.
Both Julie and Lydia admit being women in the automotive industry can be very difficult, as it is still quite male-dominated. Although, as Julie points out, there are a lot of opportunities for women in automotive, 'it's hard to break in, but the industry is starting to get there; it just takes time.'
Lydia builds on this saying, 'anything worth doing is difficult and anything worth having requires persistence to attain. Consistency and showing up every day are the key to pushing through barriers.' She also recommends allowing yourself to be imperfect, as we all fail, make mistakes and grow. True success turns those failures into opportunities. In her words, 'accept, acknowledge and then move on, and keep showing up, every single day.'
Being a woman in the industry can be positive for workshops and is something Julie credits as helping her to develop a respectful workplace culture, which bleeds into all facets of the business, including within customer service. Whether a spray painter, a receptionist or a customer, respect is a core value within Julie's team.
However, representation can be half the battle for women in automotive and Lydia notes that at times it can be difficult to find women. In her experience, the best thing she can do as a business owner is to be visible. Her advice for other women working in the industry? Be seen and be approachable, as demonstrating the different roles women fill within the industry, whether as a tradeswoman or an accountant, will help encourage other women to join the industry.
And regardless of where you are heading, you will have both critics and cheerleaders. Keep the cheerleaders close and hold yourself accountable for your future. Lydia recommends visualising where you want to be and start the journey. Whilst imposter syndrome is real, 'don't let that voice in your head stop you. It's louder than all of your critics.'
For those looking for support, Julie recommends the Motor Trade Associations. Lydia would also recommend looking outside of the automotive industry to other business network groups, for example, a local tradesperson business group provided her with some of the support she required.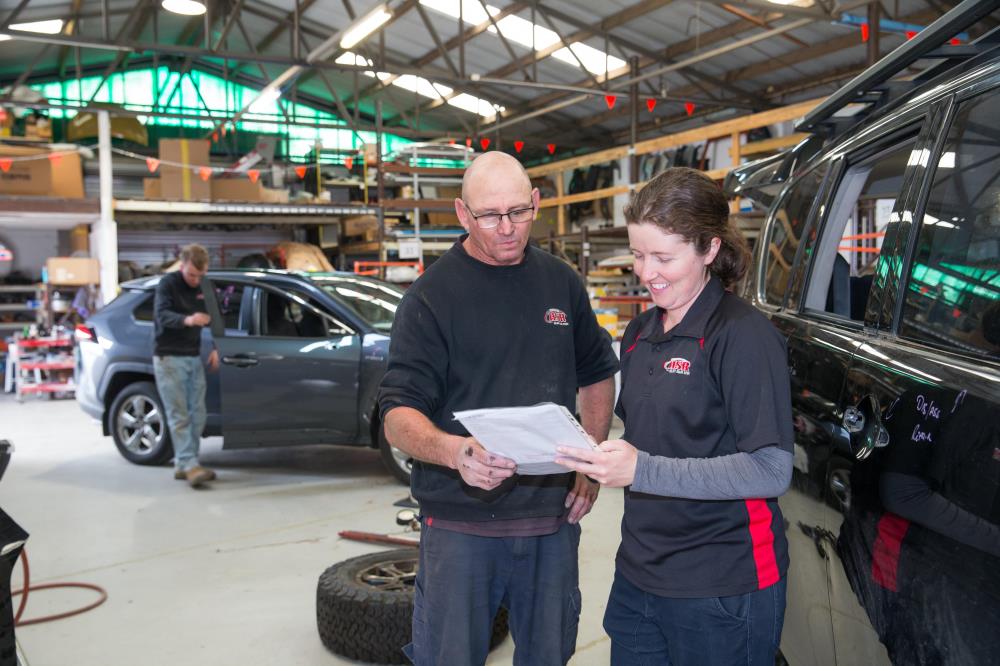 The best thing I bring to my business
In conclusion, we asked Julie and Lydia the best thing they bring to their businesses. For Julie, she brings the love and passion needed to run an automotive business. Whilst Lydia loves bringing a different perspective from her experience outside the automotive industry.
Julie and Lydia have both spent their time in the automotive industry smashing stereotypes and changing people's minds. In 2022, International Women's Day asks us how we can Break the Bias for a world free of bias, stereotypes, and discrimination. By amplifying the achievements of the women within Capricorn, like Julie and Lydia, and promoting the opportunities for women in the automotive industry, we hope we can increase representation and provide role models for the next generation of Capricorn Members.